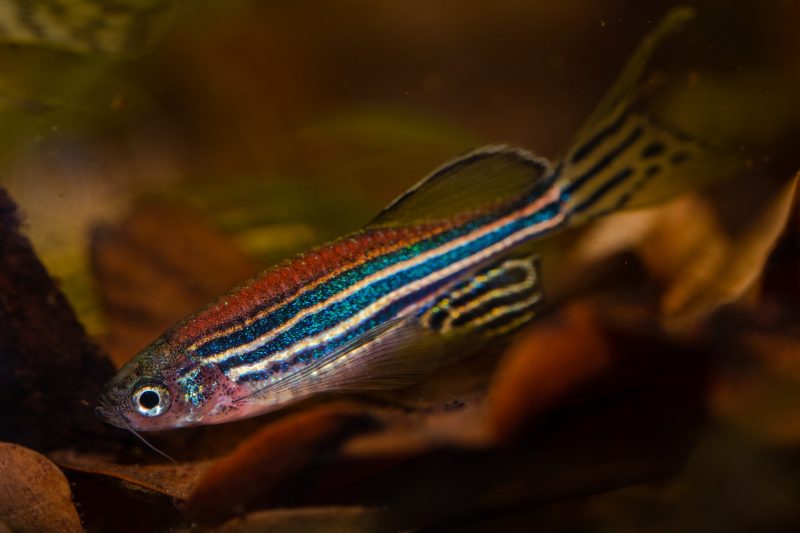 Researchers from the University of Ottawa have found sexual functions in fish that may help in developing infertility treatments for humans. Biologists Kim Mitchell and Vance Trudeau studied gene mutations in zebrafish, a species commonly used for biomedical research, and found a gene mutation that severely reduced the sexual behavior of the fish.
A quick primer into the usual ritual of the zebrafish: courtship lasts for a short period of time and ends in spawning, where a female fish releases eggs into the water to be fertilized by a male fish.
This new gene mutation though does not guarantee spawning. According to the researchers, the fish mostly ignore each other during the course of the experiment. They still produce sperm and egg but there's a low chance of any kind of activity, sexual or otherwise.
A protein called secretogranin-2 is then introduced to the genetically mutated fish in order to kickstart their sexual behavior and to enhance reproductive functions.
This discovery has opened possibilities for humans struggling with conception and infertility. The secretoneurin hormone—which is produced when secretogranin-2 is injected into fish—is identical to those found in humans. The research done on genetically modified fish is an opportunity for biomedical research to expand into enhancing sexual function and creating new and effective infertility treatments.
In 2019, the fertility rate in the Philippines is 2.53 children per woman. The rate has been declining from the initial rate of 6.26 in the '70s. In vitro fertilization, a treatment where a fertilized egg cell is implanted onto the womb is one of the most common infertility treatments in the country. Introduced in 1995, the price of the treatment alone ranges from P250,000 to P300,000.
[
University of Ottawa
]
Photo by Danio Rerio from Pixabay 
Follow Preen on Facebook, Instagram, Twitter, YouTube, and Viber
Related stories: 
Stick to your vibrator: COVID-19 found in semen
Get in, we're mass reporting pages that sexualize children
Ladies, it's time you start paying attention to your irregular periods
This online pharmacy delivers sexual health products to your doorstep