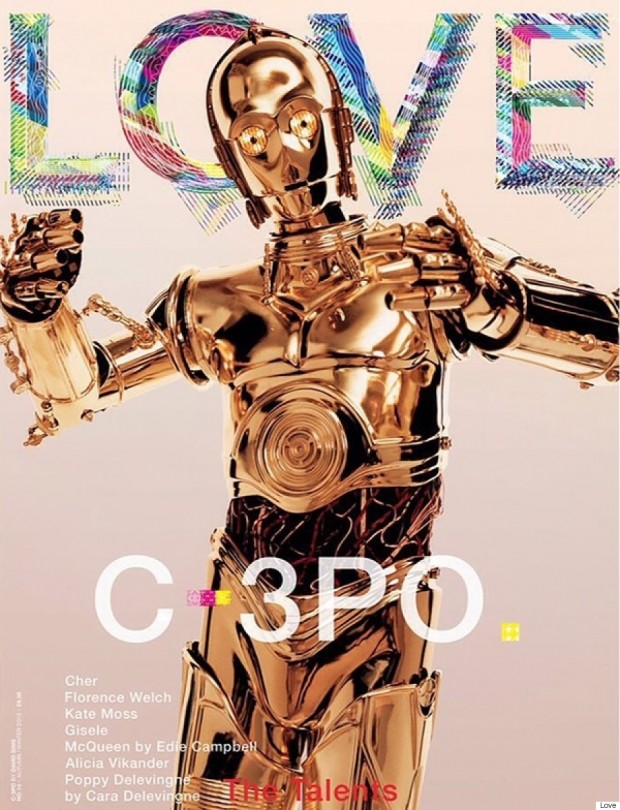 It seems that the fashion world might be starting to get over The Minions.
The latest movie franchise that's been making a splash is Star Wars, with the release of Star Wars: The Force Awakens this December. And the film's breakout star is none other than C-3PO, who, after years of being outshined by fellow Star Wars robot R2D2, is finally getting his due.
Featured as one of the cover stars in Love magazine's "The Talents" issue along with Cher, Gisele Bundchen, Florence Welch, and Kate Moss, the golden robot was handpicked by stylist and Love editor in chief Katie Grand and shot by David Sims.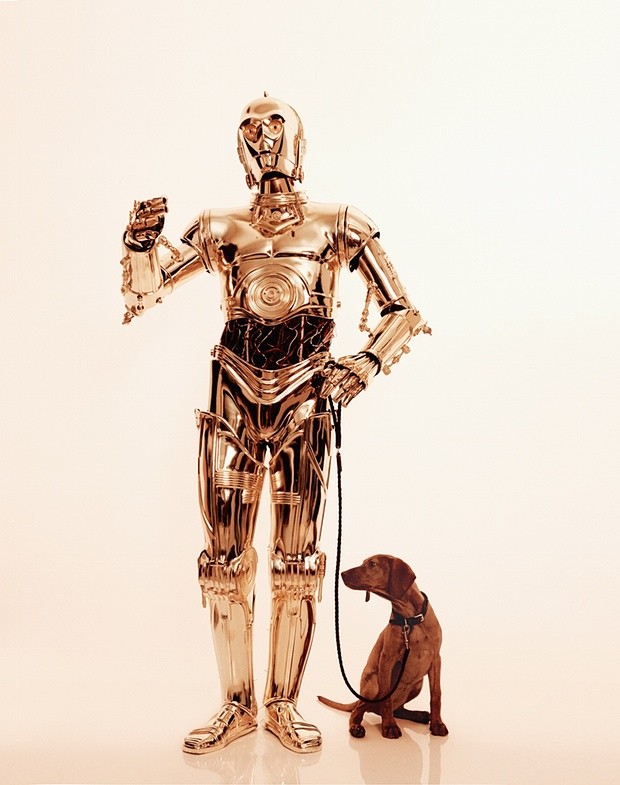 "When there's an issue with quite a broad title, you can bring in a lot of different characters. It was just important to me that there was an authenticity and a kind of weight to everyone who was in there," Katie tells Style.com. "C-3PO was really random. My friend Gwendoline Christie is in Star Wars, and it kind of came from some conversations with Gwen, like, 'Oh, it would be great to do one of the characters from Star Wars.'"
C-3PO also figured in a scandalous GQ feature with Trainwreck comedienne Amy Schumer. While "the funniest woman in the galaxy" is featured alongside a wider cast of Star Wars characters in the inside pages, she is seen sucking C-3PO's finger on the cover, which angered a lot of Star Wars fans. Disney, the parent company of Lucasfilm, denied any involvement in the salacious photo shoot.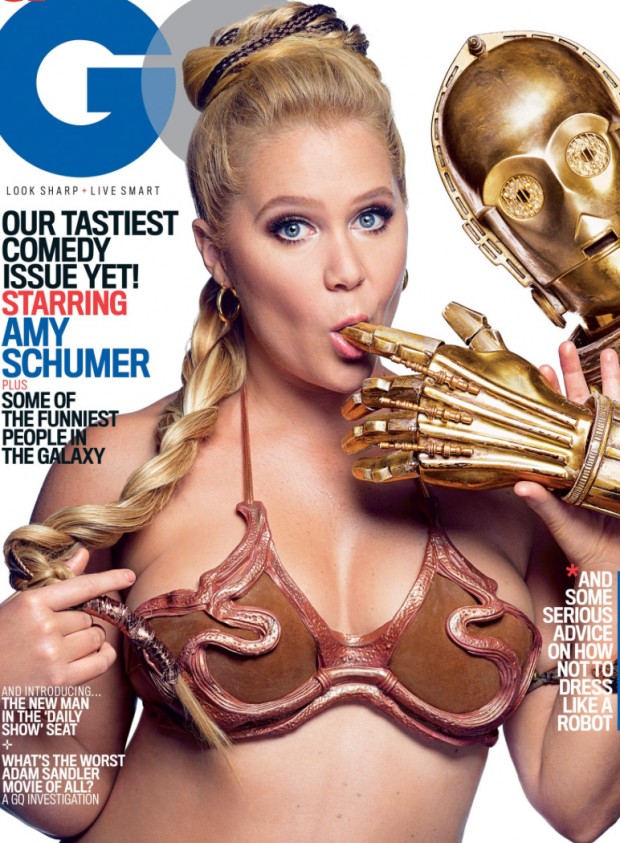 @CPThrio @icecoldpenguin Lucasfilm & Disney didn't approve, participate in or condone the inappropriate use of our characters in this manner

— Star Wars (@starwars) July 16, 2015
[
The Guardian
]
Photos courtesy of Love Magazine