Last weekend was just a flurry of events—from alleged religious shenanigans and presidential political drama, to the conflict with Chris Brown. Oh, what we would have given up to get away from it all, even just for a while. Of course, we can't all have it bad. For the #TeamPreenPH girls, they got to do just that—let their hair down and escape the city.
Martine Cajucom
@ilovemartine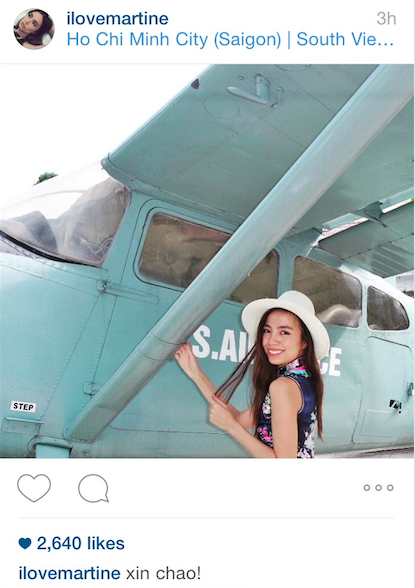 As if her Instagram wasn't drool-worthy enough with all her frequent and chic travels, the creative director  of Sunnies Studios put on her jet-setter jeans once again. This time, she's making us jealous all the way from beautiful Vietnam.
Laureen Uy
@laureenmuy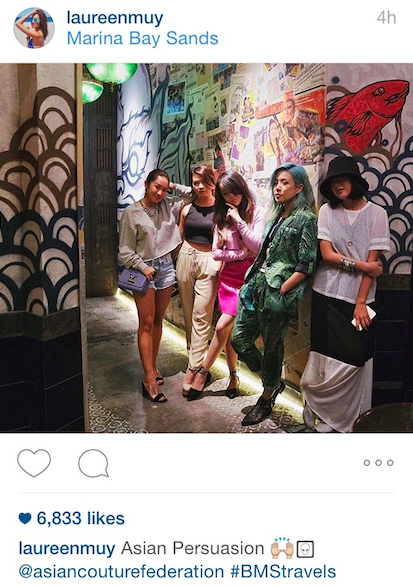 Laureen spent the weekend exploring the urban paradise that is Singapore.  From Marina Bay to Haji Lane, she took in the different delights of the city-state from its delicious desserts to its designer destinations.
Kiana Valenciano
@kianavee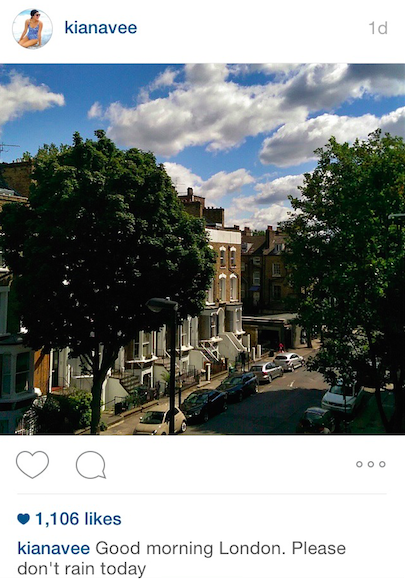 Here's a view we would kill to wake up to: a very sunny London morning.  Kiana spent her time well in the English captial as she goofed about by the city's street art.
Teresa Herrera-Anthony
@teresaherrera27
This very soon mother-to-be just can't afford to be stressed. She didn't really reveal where she is, but all you need to know that she's chilling poolside, soaking in some sun and showing off that baby bump.
Isabel Roces-Trebol
@isabelroces23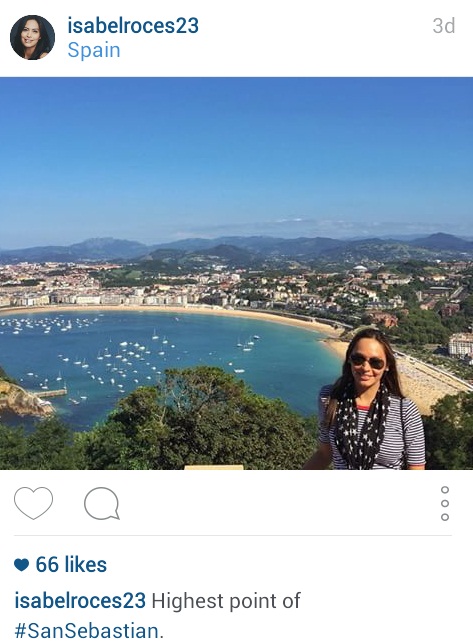 Still on her honeymoon, Isabel Roces visits the Iberian Peninsula and takes a photo of herself in front of San Sebastian in Spain. She also hasn't forgotten to take #foodstagrams at the Michelin-approved restaurant, Akelare.
Ria Prieto
@riaprieto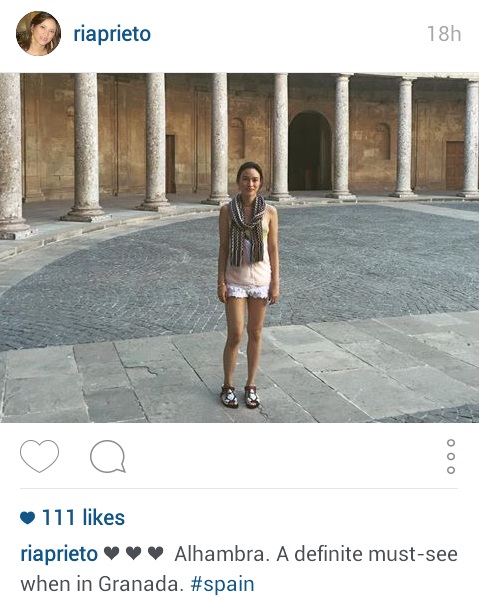 Also in Spain is our very own editor at large, Ria. By taking snaps of the streets, scenes, and even stones of Alhambra, she's convinced to visit Europe next time we get the chance to fly abroad.