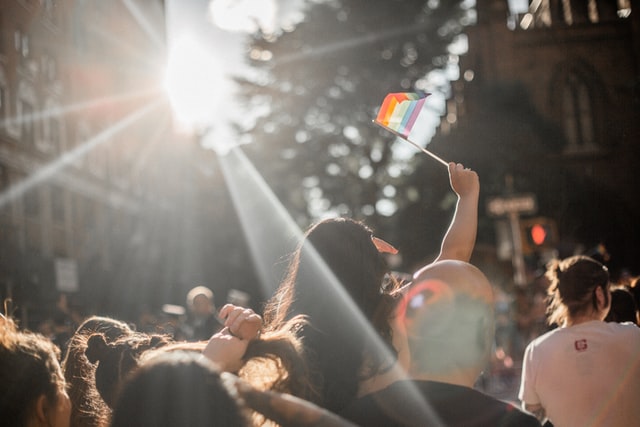 With Pride Month rolling in while most of the country is under GCQ, youth network for SOGIE (Sexual Orientation and Gender Identity Expression) rights PANTAY Pilipinas recently launched a calendar of events for Pride that follow quarantine protocols. They posted the calendar along with a reminder that "Pride is about providing safer spaces for queer people to be free and be accepted. It is about fighting for human rights."
For the final weeks of #PrideMonth, here are the events for the community! Together, let's continue to resist and celebrate safer spaces for all! 🌈💕#SOGIEEqualityNow #PANTAYtayo pic.twitter.com/xoqP1RuoQf

— PANTAY #SOGIEEqualityNow (@PANTAYPilipinas) June 1, 2020
In line with their goal to provide safe spaces for queer folx, they're holding an online seminar on Jun. 10 (in partnership with Mapbeks, a community that advocates LGBTQIA+ inclusion and representation) about the importance of LGBTQIA+ safe spaces and the need to map them. 
Mapbeks isn't their only partner in this month-long celebration. Aside from independent queer organizations, PANTAY Pilipinas is also collaborating with different student organizations such as UPLB Babaylan, Laban PUP, Benilde Hive, PNU Katalohan and more. 
Aside from talks, they also have fun performances lined up like Benilde Hive's "Ready, Set, Drag!" drag show and a live reading of queer children's books.
Photo courtesy of Unsplash
Follow Preen on Facebook, Instagram, Twitter, YouTube, and Viber
Related Stories:
Read 'em and weep: The free, queer books that will prep you for Pride month
On lockdown? This Pride Month online concert lets you celebrate at home
This "Straight Pride March" is exactly why we need Pride Month
How to live the values of Pride Month every single day