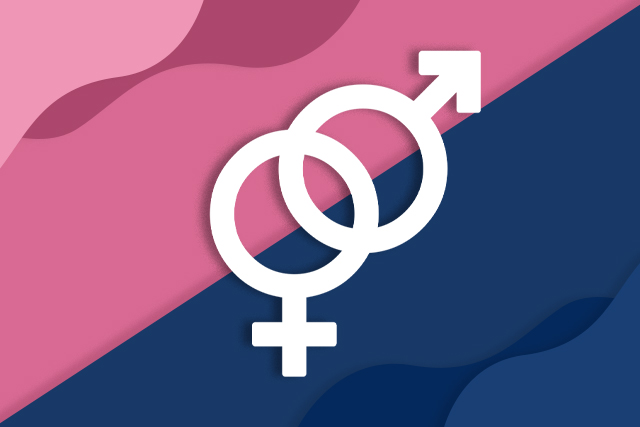 The theme for this year's Pride March is #ResistTogether. While I have seen others complain on social media about how there's no point to it; that members of the media tend to "sensationalize" a problem that doesn't exist (or at least, not as big a deal as we make it), I beg to differ. While we as a country are generally accepting of the LGBTQ+ community, that doesn't necessarily equate to achieving equality. All over the country, extreme prejudice and forms of discrimination are still felt by members of the community.
In the US, one of their most progressive cities in terms of LGBT laws, would be Boston. According to The Washington Post, "Boston has a history as a safe haven for the LGBTQ community. Massachusetts was the first state to legalize same-sex marriage in 2004. In May of that year, Boston-area residents Marcia Kadish and Tanya McCloskey became the first same-sex couple in the United States to get married. The powerful advocacy group GLBTQ Legal Advocates & Defenders was founded in Boston and is still located there." Ironically, a group from that very city is now seeking to disrupt the celebration, in their own (pathetic) way.
The group of ~a**holes~ from the state, who call themselves Super Happy Fun America (yep, don't hold back your eyeroll), is pushing for a "Straight Pride March" in August. The parade organizers have designed their own flag (there's a new one) and have initially designated actor Brad Pitt as their "mascot" (they've since redacted it since being told to not use the actor's image). In addition, they are also pushing to add 'S' for "straight" to the LGBT acronym. I know. It sounds too cringe-y to be real. I mean, even the band Smashmouth know what's up.
Straight Pride Parade????? FUCK OFF!!!!!!!!

— Smash Mouth (@smashmouth) June 4, 2019
Same, Smashmouth. Same. Unfortunately, it's very real. Super Happy Fun America has already applied to the city government to hold their march, and it is now being reviewed for approval. Organizers of the Straight Pride Parade want it to happen on Aug. 31, and will reportedly include floats and vehicles. Also, it will run the same route as the official Pride parade on the city. The group had also filed a discrimination complaint against Boston when they were refused permission to fly their straight pride flag.
John Hugo, one of the organizers, said through their website: "Straight people are an oppressed majority. We will fight for the right of straights everywhere to express pride in themselves without fear of judgement and hate."
His co-organiser, Mark Sahady— a member of a group called Resist Marxism which previously held a "gun rights demonstration" — said in a Facebook comment that "the event to celebrate heterosexuality in one of the nation's most gay-friendly cities is meant to poke fun at the 'identity politics' of the political left." He claimed, "If you get victim status then you are entitled to celebrate yourself and expect those with oppressor status to defer to your feelings."
The Washington Post reports that "a third organizer of the parade describes himself as a 'gay ambassador' who challenges 'heterophobia.'" Moreover, there would be a keynote speaker, who's "a very famous gay conservative" whom Hugo declined to name, accourding to the outlet.
Best believe the Twitterverse isn't having this BS. Others treated it as a joke, while some schooled the organizers as to why a straight pride shouldn't be happening. If you were somehow convinced by the organizers' statements above, please read these tweets.
For those seeking a Straight Pride Parade: read this pic.twitter.com/7ZvlWl3H1C

— Shawn Olson ? (@OOOlson) June 4, 2019
https://twitter.com/yourlocalgaymom/status/1136015213663268864
NEW VIDEO: "BuT wHy iS tHeRE nO sTrAiGhT pRiDe?! (ft. Kingsley)": https://t.co/xWTfrcaHNO ?️‍??‍♂️
(RT for a DM full of love!!) pic.twitter.com/6ezZQ6uCJz

— tyler oakley (@tyleroakley) June 4, 2019
Straight men already have a pride parade – it's called the Senate (I have like 40 punch lines for this set up)

— Whitney Cummings (@WhitneyCummings) June 7, 2019
Chris Evans aka Captain America spelled it out correctly for these guys.
Wow! Cool initiative, fellas!! Just a thought, instead of 'Straight Pride' parade, how about this: The 'desperately trying to bury our own gay thoughts by being homophobic because no one taught us how to access our emotions as children' parade? Whatta ya think? Too on the nose?? https://t.co/gaBWtq2PaL

— Chris Evans (@ChrisEvans) June 5, 2019
Wow, the number gay/straight pride parade false equivalencies are disappointing. For those who don't understand the difference, see below. Instead of going immediately to anger(which is actually just fear of what you don't understand)take a moment to search for empathy and growth https://t.co/e98K0Z150T

— Chris Evans (@ChrisEvans) June 5, 2019
Chasten Buttigieg, husband of US presidential contender Pete Buttigieg, also astutely stated why a "straight Pride" event is out of the question.
Could I legally be put in therapy by my parents for how I identify?
Have others who share my identity been murdered and harassed simply for their identity?
Is it or has it ever been illegal for me to exist?

— Chasten Glezman Buttigieg (@Chasten) June 5, 2019
Meanwhile, US Rep. Alexandria Ocasio-Cortez posted some very important questions regarding this nonsense.
Will "Straight Pride" be a Freaky Friday type situation where all of our history books, movies, stories, media, news, etc feature mostly LGBTQ+ people & perspectives?

Will people have to come out as straight?

What would folks march in? Socks w/ sandals on? Dad jeans? https://t.co/7SUiWHWRMd

— Alexandria Ocasio-Cortez (@AOC) June 5, 2019
Get it, fellas? I hope you do. And I advice all those who have similar beliefs as Super Happy Fun America to not waste your time and join or start something like this. If you really hate Pride march that much, just stay at home and watch Netflix or something. I guarantee, no matter your efforts, this is one parade you CANNOT rain on.
Art by Tricia Guevara
For the latest in culture, fashion, beauty, and celebrities, subscribe to our weekly newsletter here  
Follow Preen on Facebook, Instagram, Twitter, YouTube, and Viber
Related stories:
Pride Month just started and Duterte's spewing homophobia already
This redesigned Pride flag may be the new LGBTQ+ symbol
Bring lesbian, bi, or trans pride flags at your local march
Show off your LGBTQ+ pride from head to toe