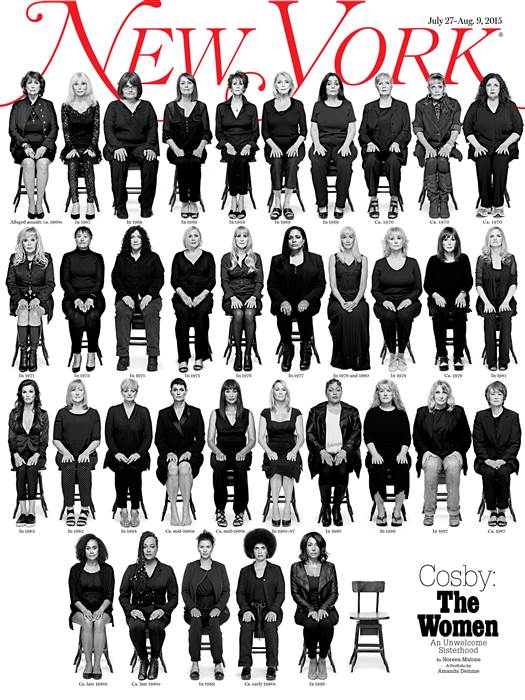 They're no longer afraid.
And why should these 35 women who appeared on the latest cover of New York Magazine be? The publication is running a cover story listing the silenced accounts of Bill Cosby's alleged sexual assaults. This time, the girls do the talking.
We find out that these women weren't exactly afraid of Bill, but were more terrified of what the incident could bring
upon 
themselves. Since a number of them were modeling aspirants and starry-eyed actresses
(
such as America's Top Model judge Janice Dickinson
),
 most kept mum because really, in the '70s, who would've thought America's sellout comedian could be capable of date rape?
In the age where the masses disapproved racism more, Jewel Allison explains the difficulty of suing and telling back then: "I had a few moments when I tried to come forward. But I was just too scared and also I had the extra burden of not really wanting to take an African-American man down." 
Photo courtesy of
New York Magazine