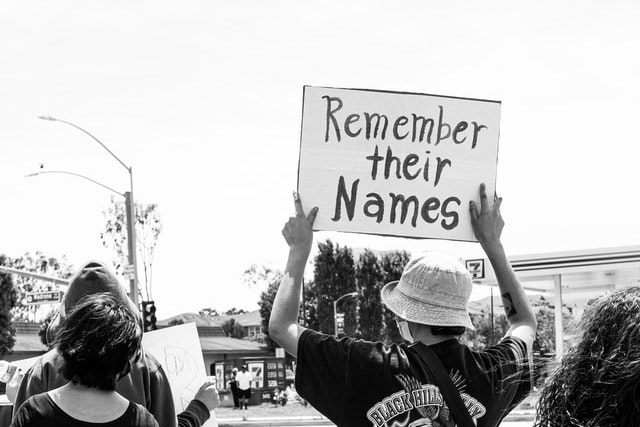 Note: This article contains mentions of sexual abuse and violence.
On June 7, 19-year-old Black Lives Matter activist Oluwatoyin "Toyin" Salau posted a Twitter thread detailing how she was sexually abused and how she wasn't provided help by the City of Tallahassee Police Department (TPD). Hours after, she went missing. Today, TPD reported that two bodies were found near a roadside and Salau's loved ones confirmed on social media that one of them was hers. #JusticeforToyin is now trending as many are demanding accountability from TPD who they believe failed her.
Salau wrote in a tweet, "Anyways I was molested in Tallahassee, Florida by a black man this morning at 5:30 on Richview and Park Ave. The man offered to give me a ride to find someplace to sleep and recollect my belongings from a church I refuged to a couple days back to escape unjust living conditions." In another tweet, she shared what happened when she tried calling TPD, "Literally wearing this man's clothes right now DNA all over me because I couldn't locate his house the moment I called the police because I couldn't see."
For her last post, she listed down the following details about her abuser: mid-40s, lives in a gray painted duplex apartment-style house and drives a white clean Silverado Chevrolet truck. Three days after the series of tweets, TPD started their missing persons investigation. Many are asking how the agency wasn't able to act fast despite being given ample descriptions by Salau.  
Aside from Toyin Salau's case, TPD is also came under fire for refusing to release the name of the officer, responding to a call about a deadly stabbing, who killed an innocent 38-year-old black trans man named Tony McDade on May 27. TPD claims that McDade pointed a gun at an officer. However, witnesses recounted that the officer opened fire on him without shouting any orders or identifying themselves as law enforcement.
As the Black Lives Matter protests continue, many are rallying behind the demand to give justice to Toyin Salau and her family just as she has done for George Floyd. Her case sheds light on the injustices faced by the black community and victims of abuse. Many are outraged and hurt by the atrocity that befell her. 
We need to say Oluwatoyin Salau's name + we need answers about who would do this to her under the guise of religion — justice for Toyin #JusticeforToyin https://t.co/vbOYzlpxuj

— Shelby Ivey Christie (@bronze_bombSHEL) June 15, 2020
I've said this before and I'm going to say it again, THE LEAST PROTECTED PERSON IN AMERICA IS THE BLACK WOMAN. THE MOST NEGLECTED PERSON IN AMERICA IS THE BLACK WOMAN. THE MOST DISRESPECTED PERSON IN AMERICA IS THE BLACK WOMAN. #JusticeForToyin

— Lexi Underwood (@LexiCUnderwood) June 15, 2020
Salau once wrote, "Stop internalizing all this trauma and fight. Stop killing yourself." By saying her name and fighting for justice, some hope to honor her by speaking out and standing up.
Photo courtesy of Unsplash
Follow Preen on Facebook, Instagram, Twitter, YouTube, and Viber
Related Stories:
K-pop industry silent on #BLM? BTS begs to differ
An open letter to the hypocrites on my feed
Must-reads on police brutality for citizens of a country afraid of its people
The different faces of freedom in film for your next movie night