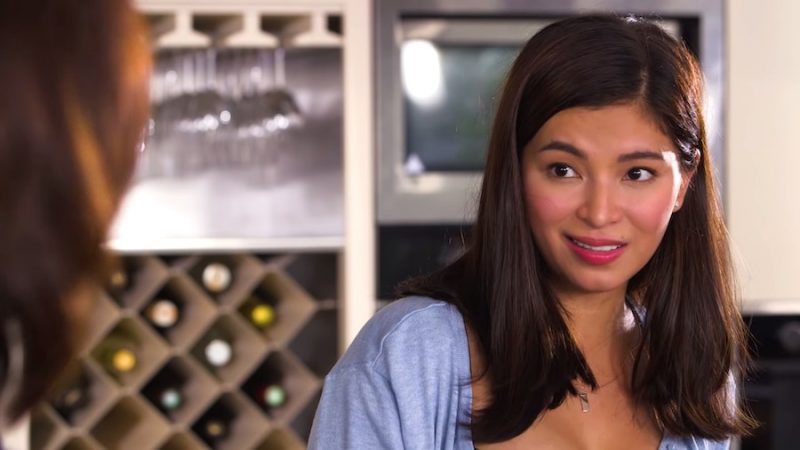 If you've been online this past day, you've probably seen the photos circulating on social media showing Angel Locsin's "new figure." She's curvy now, according to Inquirer.
I'm not going to lie, the photos make me uncomfortable. Not because of Locsin's weight gain, but because they feel weirdly invasive. Taken at unflattering angles, the photos are the kind you'd throw out or retake because they don't make the subject look good. Posting them feels more than just a little bit fat shame-y. As someone who's fatter than Locsin in any era, it's the kind of photos that I'm familiar with. 
That said, why are we still treating the change in celebrity bodies as something surprising? The photos of Locsin's body went viral with people either fat shaming her or love bombing her. "Angel Locsin has nothing to prove. She is two-time FHM Philippines' sexiest woman and our real life Darna," writes a netizen. The same kind of thing happened with Adele recently—when the Internet found out about her weight loss, everyone had an opinion about it, whether positive or negative.  
Changing weight should be a neutral topic. I'm tired of it being an issue that calls for nuanced discourse—imagine if we talked about celebrity haircuts the same way we did celebrity weight gain. If we can point out a celebrity cutting their hair without it turning into a debate, we can talk about a celebrity gaining a few pounds without it being a hot button issue.
We can also stand to stop going overboard with support about weight gain. To me, when a thin person showers me with praise about my weight gain with things like, "You have nothing to prove," or "You're beautiful at any size," I can't help but feel just a little bit condescended to and that I'm getting a backhanded compliment. I know I have nothing to prove, just tell me I look good now.
Unless Locsin explicitly says she is, she's not channeling body positivity or what have you. She's just existing in her own body. That's enough.
"Adele doesn't owe us any explanation for her weight loss. Being a certain size for one phase of your life, however big or small, doesn't mean you have to be like that forever, and certainly not just because the public expects a static version of you. When a celebrity loses weight, the public seems unable to receive it with neutrality," wrote Scacchi Koul about Adele last month. The same thing is true with Locsin and her weight gain.
We need to be better at talking about this, so here's my shot: Angel Locsin was skinny. She's thicc now. That's it, that's the story.
Photo screengrabbed from "The General's Daughter" trailer
Follow Preen on Facebook, Instagram, Twitter, YouTube, and Viber
Related stories:
"You lost weight" isn't a compliment
Body neutrality is the most important lesson for young girls
Don't beat yourself up about gaining weight during the lockdown
Get in line: Darna and Dyosa are raising funds for #MassTestingPH