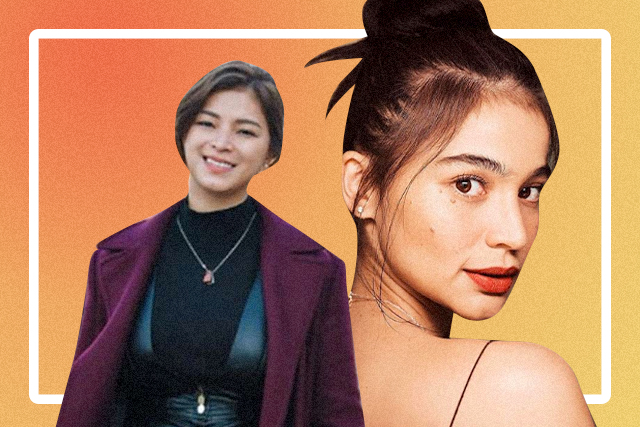 What is this, a Darna x Dyosa crossover episode?
Angel Locsin and Anne Curtis are once again teaming up to restart their 'Shop and Share' initiative. An online auction fundraising initiative using items donated by celebrities, it was first held by the pair in 2009 to raise funds for the survivors of Typhoons Ondoy and Pepeng. 
"It featured items donated by different showbiz personalities up for bids, and all proceeds from the said auction were donated to the Philippine Red Cross, for the benefit of the typhoon-affected families. According to Curtis, they were able to raise more than P1 million through the project," reads a 2011 ABS-CBN article. The same article also quotes Curtis, who stated that she and Locsin were ready to start the charity again "anytime. Everything is just prepared, at anytime (sic) we are just here to help kapag kailangan."
Locsin first announced the relaunch in an Instagram post. "It's been a while since we've done this," she wrote. "We humbly reach out again (…) We would like to revisit the idea of artists coming together and helping those who need it the most."
This time, the charity is going to focus on raising funds for mass testing—which, despite the fact that we have 12,719 confirmed Covid-19 cases, the government isn't making a priority. 
"With the funds we raise, we would like to purchase test kits and allow testing opportunities for the poorer sectors in the hopes of helping out in the efforts to provide mass testing in the country. Yes, in support of mass testing. Because in this way we can make a higher impact, by pushing the TEST-TRACE-ISOLATE/TREAT (sic) formula that is the only proven way to defeat the virus," Locsin added in the post.
Collage by Tricia Guevara
Follow Preen on Facebook, Instagram, Twitter, YouTube, and Viber
Related stories:
This story about Angel Locsin educating herself on SOGIE will warm your heart
These celebrities won't be fooled by empty promises anymore—here's why
Anne Curtis reveals her baby's face—don't hound her for more
Erwan Heussaff to Anne Curtis' bashers: 'Let's not be sexist, people.'