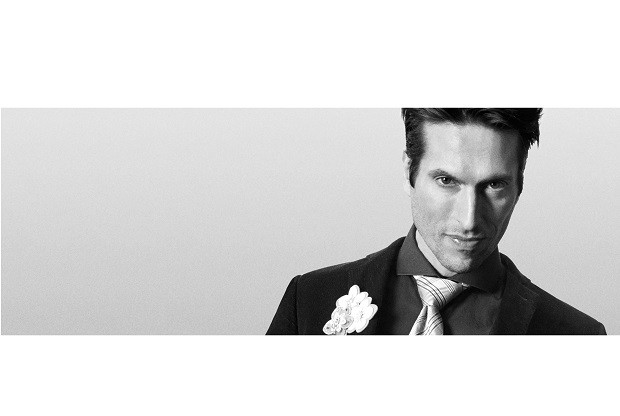 What I love about makeup artists the most is that they always talk to you as if they are your best friend.
John Stapleton is no different. In front of a serious crowd of press reporters and makeup aficionados, he was frank and funny. "It's easy to pull off a no-makeup makeup look…when you are a 16-year-old girl from the Czech Republic with no pores at all," he joked. Despite having worked with photographer David LaChapelle, publications like Women's Wear Daily, Interview, and The New York Times, plus celebrities like Pamela Anderson, Kelly Osbourne, and Sienna Miller, he insisted on carrying my glass of water as we made our way to the interview room. The senior makeup artist was flown in from California for the week by MAC to talk us through the upcoming autumn/winter makeup trends.
In this quick-fire interview, he didn't lose that frankness and got straight to the point when it came to important beauty questions, and what it's like to work backstage in Hollywood.
Preen: Are there any old makeup myths that people should throw out the window?
John Stapleton: I think a lot of people should stop asking if a product will clog their pores or if it's hypoallergenic. I always tell people [that] makeup [won't] clog your pores; it's [by] not removing [makeup] properly that's going to cause problems. I think that's one of the biggest myths out there when you say "Oh, it broke me out." But really it's "Did you take it off?" It's more about people being lazy [about]taking off their makeup [when] they get bad results.
What is one makeup product you use every season and for every trend?
Honestly, primer. I [use] the Natural Radiance Primer. It's a mix between Strobe Cream and primer. It minimizes larger pores and it can be used under the eyes.
What do you like more between a sculpted Kylie Jenner look and a more natural, Kendall Jenner look?
I really love Kylie's look because it's fun. But what I love Kendall are [her] highlight[ed features], and how every woman can achieve that more easily. I find the beauty in both of them. But I love the subtlety of working with highlights [more] instead of contouring.
What's one makeup mistake women often commit that they're not aware of?
Using bronzer as a contouring powder; people do it all the time. When we look at each other we see shadows on our faces they are brown-gray. It's not orange.
What autumn/winter trends are best for those who have fair skin and for those who have darker skin tone?
For dark skin, you can definitely do the deep red lip. On fair skin, you can get away with anything, especially with the bronzed look. In both cases, the sculpted eyebrow look would be great. Any look can work on you, you just have to look for the right shade. The only thing that won't work is if you have dark skin, and you are trying the darker eye shadow look, the gray might not show up as much. I would advise that you get a black liner and blend that out to get the gray color.
What do you tell clients who ask you to do a look that you know will never suit them?
I would definitely try to steer someone out of fire. It's important for my reputation to hold true. It's really important when working with celebrities that you're keeping them out of harm's way so I would try to say "Can I do a twist [to] it?" or "What if we did this?" With some clients, I am close enough to [be honest]. Like with Kelly [Osbourne], there are times that it's a hit while there are times that it's a miss. Some people love things and some people hate things. But that's also a risk you take as an artist.
So you never encountered anyone who insisted on a bad look for them?
There may have been a few. Maybe I did fold and do what they wanted. And if anyone asked me about it, I would be like "Oh. I didn't do that."  I just don't take credit for it. (Laughs)
Photo courtesy of MAC