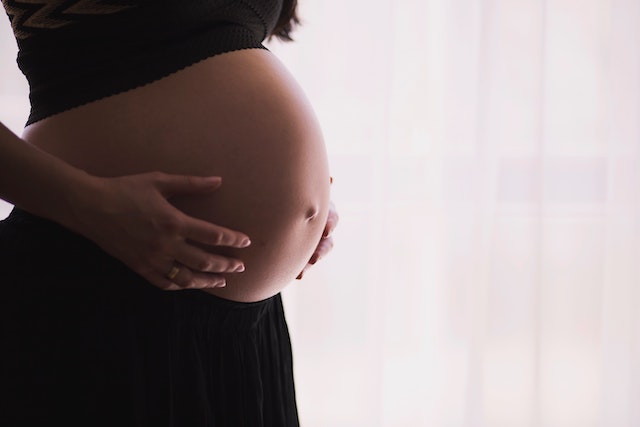 Reproductive health remains to be an alarming issue in the Philippines even amid the coronavirus pandemic. When the lockdown started, there were reports of hospitals refusing to admit pregnant women in labor due to congested facilities. Health officials and several human rights organizations called for the government to provide better sexual and reproductive health services, especially during this health crisis. Unfortunately, the number of unplanned pregnancies due to the lockdown is only expected to increase within the year. 
Back in March, the Commission on Population and Development (POPCOM) warned that the number of unplanned pregnancies is historically known to increase during natu1al calamities "when couples and individuals cohabitate for longer periods."
After the government toned down the quarantine restrictions, POPCOM announced on June 25 that there would be 214,000 unplanned pregnancies out of two million women who are expected to give birth this year.
Aside from the stay-at-home policies, POPCOM chief and Undersecretary Juan Antonio Perez III said that the work and travel restrictions prior to the easing of quarantine measures added to the lack of access to family planning supplies.
"Looking at these numbers, we foresee that because of the restrictions of movement as well as the reduction of access of women and men to family planning supplies, there will be at least one pregnancy for every three women with an unmet need for family planning." Perez said in an Inquirer report.
At this rate, POPCOM expects an increase in the nationwide count of women without access to family planning—a 19 percent jump from 3.099 million to 3.688 million. Another growing concern is that the number of teenagers without the provision of their family planning needs could also increase from 163,000 to 178,000.
Acknowledging the toll of the coronavirus pandemic and the overwhelmed capacity of healthcare facilities, Perez urged that "family planning should still be top-of-mind for everyone."
"Not only for those directly involved in service-delivery, but also for all men and women—mothers and fathers, and even our teenage children—who can make a difference by doing their very best to avoid being added as a statistic to the abovementioned numbers; that is, to ensure that they help reduce the incidences of unplanned pregnancies." he said.
Photo courtesy of Unsplash
Follow Preen on Facebook, Instagram, Twitter, YouTube, and Viber
Related stories:
Dismissing women's reproductive health will never be okay
We need to talk about women's issues during pandemics
No excuses: A free condom delivery service is now up and running
Don't forget: Marginalized women and girls need sanitary pad donations too