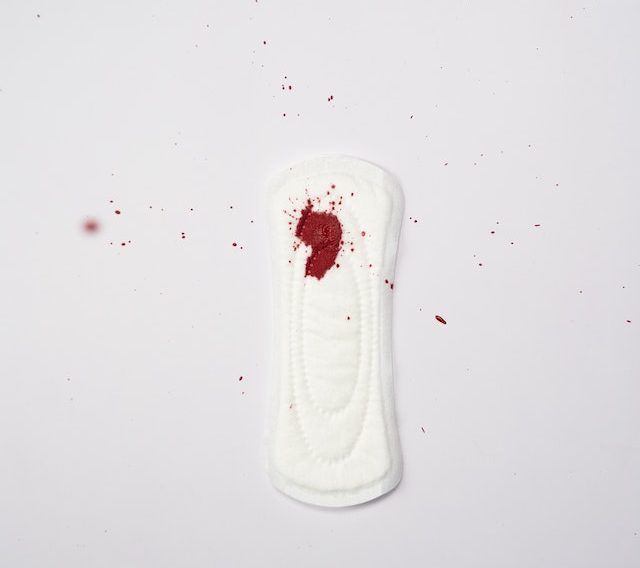 Update: As of 8PM on Mar. 20, 2020 Power In Her Story will be changing the communities they will be donating to. Due to the lockdown, they are still coordinating with different locations to see which ones they can access. For transparency, Power In Her Story will be posting updates on their social media platforms.
With the COVID-19 pandemic on the rise, many donation drives have popped up these past few days. Here, organizations are accepting money, food, masks and other items to give to those affected by the pandemic. However, there is one thing people might be forgetting: sanitary pads. According to Power In Her Story, "Between food and feminine care, sanitary pads may be seen as non-essential. But the reality is, we bleed."
View this post on Instagram
Because of this, they are accepting donations "to contribute in providing marginalized girls and women access to sanitary pads." According to their IG post, these efforts will be given to those in South Triangle GK community of the blind, Barangay Holy Spirit in Quezon City, Barangay IVC in Marikina, Barangay 105 in Tondo and Tondo District 2.
Yesterday, they also posted an update that the first batch of sanitary pads have already been distributed.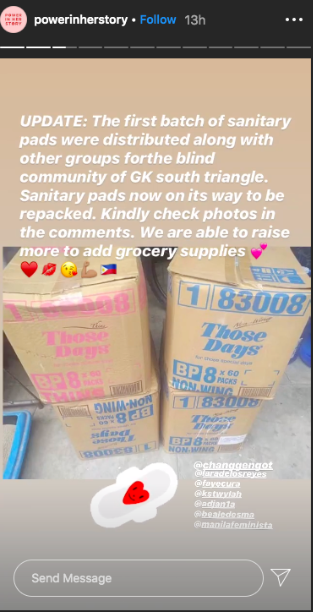 If you want to help out the girls and women in these communities they are accepting donations through the accounts of the Power In Her Story treasurer:
BPI bank account
Account number: 0829053616
Account name: Lara S de los Reyes
Paypal
Email address: [email protected]
Account name: Lara S de los Reyes
Photo courtesy of Pexels
Follow Preen on Facebook, Instagram, Twitter, YouTube, and Viber
Related Stories:
It's time to change the way we think and talk about menstruation
Here's a list of COVID-19 donation drives
Fight period cramps with these heat pads
Not ready for menstrual cups? Give period panties a try