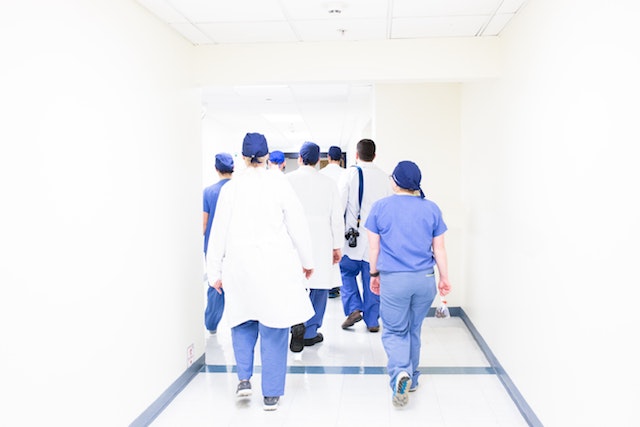 The spirit of Bayanihan is alive and kicking in the midst of the COVID-19 pandemic. Several groups and individuals have rallied together in order to provide the necessary support to our frontliners and all Filipinos in vulnerable sectors. Help has come in the form of not only monetary and in-kind donations but also the volunteering of time and skills. Continued assistance in the time of crisis is critical as we come up with diverse solutions to better contain the outbreak. Here is a list of donation drives and initiatives you can take part in.    
Philippine General Hospital
https://www.facebook.com/philippinegeneralhospitalofficial/photos/a.2554926417871915/3080341705330381/?type=3&theater
The largest state-owned hospital in the Philippines has been tirelessly sharing medical safety information and COVID-19 daily reports. With a number of admitted patients and a limited budget, The Philippine General Hospital (PGH) needs to replenish its stock of medical supplies. They are still accepting in-kind donations for the safety of their medical workers and the containment of the virus in their wards. 
The U.P. Medical Foundation, Inc.
https://www.facebook.com/photo.php?fbid=2980265212033996&set=p.2980265212033996&type=3&theater
Teaming up with The Outstanding Women in the Nation's Service (TOWNS), The U.P. Medical Foundation launched a fund drive for the mass production of COVID-19 testing kits and the procurement of personal protective equipment (PPE). According to infectious disease specialist Dr. Nina Berba, a big hospital such as PGH will need an estimated P6.5 million a month during this time. They are accepting cash as well as in-kind donations of N95/3 ply masks, surgical gloves, face/eye shields, alcohol spray, disposable non-woven gowns
/hoods and disposable shoe covers.
Philippine Association of Medical Technologists, Inc.
https://www.facebook.com/www.pametinc.org/photos/a.10152246379996150/10156719210116150/?type=3&theater
Another in-kind drive for the benefit of healthcare professionals is the one hosted by the Philippine Association of Medical Technologists, Inc. (PAMET). You can contact PAMET's Secretariat if you would like to donate face masks, sanitizers and PPEs to different hospitals and healthcare facilities. 
Kaya Natin! Movement for Good Governance and Ethical Leadership
https://www.facebook.com/KayaNatinPH/photos/a.10150122457688554/10158157454298554/?type=3&theater
The Office of the Vice President's fundraising campaign has already reached a combined total of  P16 million as of Mar. 16. Kaya Natin! Movement for Good Governance and Ethical Leadership distributes PPE sets as well as food and care packages to front liners. You have until Apr. 14 to join them.
Caritas Manila and Save San Roque
https://www.facebook.com/OfficialCaritasManila/posts/10156685011801631
If you would like to focus your assistance to the poor and the elderly, Caritas Manila is asking for cash donations for the production of Caritas LIGTAS COVID-19 kits and Caritas Manna bags to 6,000 poor families in Metro Manila.
Each kit worth P2000 holds enough supplies for a family of ten which includes alcohol, liquid soap, face masks, reusable gloves, cleaning materials and vitamins. On the other hand, the food bag packs goods like rice, canned goods and noodles.
You can also send in your donations to Save San Roque, an alliance for the pro-poor housing of the urban poor community of Sitio San Roque in Quezon City. Apart from food and medical supplies, they are in need of baby products.
Maraming maraming salamat sa inyong walang sawang suporta sa Sitio San Roque habang nasa enhanced community quarantine!

Tuloy tuloy lang po tayo! ❤❤❤

Ingat po tayong lahat! ❤

(Details how to donate are below) pic.twitter.com/cWbuQZdMdy

— Save San Roque (@SaveSanRoque) March 18, 2020
Save Our Schools Network
https://www.facebook.com/saveourschoolsnetwork/photos/a.707089432696755/3586295988109404/?type=3&theater
Another vulnerable sector is indigenous communities. There are currently around 100 displaced Lumad youth staying at The Bakwit School in the U.P. Diliman campus. They are in need of food and medical supplies. Get in touch with their teachers to help out.
Taskforce CURE
https://www.facebook.com/stpbuplb/photos/a.1766134506748671/3211314238897350/?type=3&theater
In U.P. Los Baños, over 700 students weren't able to travel back home before the enhanced community quarantine. Taskforce CURE or Community Unit Response-Elb was formed by Serve the People Brigade (STPB) which is spearheaded by the UPLB University Student Council, Samahan ng Kabataan Para sa Bayan (SAKBAYAN), and Youth Advocates for Peace with Justice (YAPJUST). Along with officials from Brgy. Batong Malake, the group was able to deliver relief packages to stranded students and food good for the 300 people around the area. "This task force aims to help students but upon talking with different offices and groups, we are happy that we have extended aid to residents of our community," says Noreen Flores, spokesperson of the task force and member of the College of Human Ecology Student Council. The task force is still looking for volunteers to help pack food.
Angkas 
This motorcycle ride-sharing and delivery service company is now crowdsourcing ready-to-consume goods, PPEs and sanitation products. Angkas has mobilized their riders to pick up and deliver donations to and from hospitals. You can donate by filling out a form.
Gandang Bardagulan 2020
https://twitter.com/gigiesguerra/status/1240280630522335234?s=20
Influencers and content creators are working together to help out heavily affected communities. YouTubers AC Soriano and Gigi Esguerra (who went viral for her Cat Arambulo parody video) are behind the fundraiser called Gandang Bardagulan 2020. Their beneficiaries include doctors to the barrios, PUV drivers, street vendors and homeless families in Metro Manila. They are still accepting donations. 
Celebrity drives and the ones they share about
Hi everyone! Given the difficult situation we are all facing, I thought of starting the DoNation drive today. This is to help the employees who are not allowed to work because of the community lockdown.

Please take some time to read. 🙂https://t.co/IqlUgc5vsv

— Maine Mendoza (@mainedcm) March 19, 2020
A long list of stars including Maine Mendoza, Angel Locsin and Janine Guiterrez have been actively collecting donations and tweeting out links to various fundraisers. Bella Padilla was able to raise P1 million for the benefit of street vendors affected by the lockdown. Give them a follow on social media to be on the lookout for donation drives. 
Fight COVID19 Volunteer Translators
https://www.facebook.com/photo.php?fbid=2865539593530835&set=pcb.2865539910197470&type=3&theater
Looking for a different way to provide assistance? A Facebook group was created by FightCOVID.app developer Von Yacob for people who would like to help the Department of Health in information dissemination through the translation of materials in local languages or dialects. 
There are plenty of ways to help out during the COVID-19 outbreak. Stay connected to your community by dedicating your time, skills and resources to help others. Together we can defeat this pandemic. 
Photo courtesy of Bella Padilla's Twitter account.
Follow Preen on Facebook, Instagram, Twitter, YouTube, and Viber
Related Stories:
Here's all you need to know about the free shuttle service
The good news you need during the COVID-19 pandemic
PSA: Hold the government accountable for COVID-19 response
Today on tone-deaf COVID-19 takes: Vanessa Hudgens