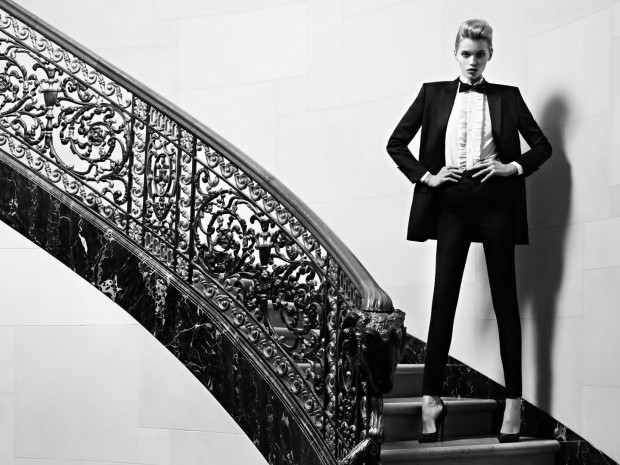 Hedi Slimane, creative director of Saint Laurent, has created a super-exclusive line of clothes available only to people he deems to be worthy. After closing the designer label's couture atelier in 2002 due to the departure of Yves Saint Laurent as creative director, Hedi has secretly opened it up to cater to a handful of select clients.
This Yves Saint Laurent couture ivory silk label features hand-sewn strapless black gowns and tuxedos. Yes, it shall carry "Yves," even after Hedi controversially dropped the first name of the designer in 2012.
Set to be advertised next month in fashion magazines through black and white photos snapped up by Hedi, no word on who exactly can purchase pieces from the line has been released yet. The possible candidates are those who are after
"certain looks worn at the Oscars, Cannes or for the stage," said Saint Laurent chief executive Francesca Belletini.  Each order will be recorded in the Monogram House Couture book.
Since Hedi appointment as creative director in the fashion house. Saint Laurent has experienced significant success with record sales, a feat that only fellow Kering-owned label, Gucci has recently achieved. In other Kering-related news, the company has decided to drop Alexander Wang as creative director of Balenciaga.
[
Vogue UK
]