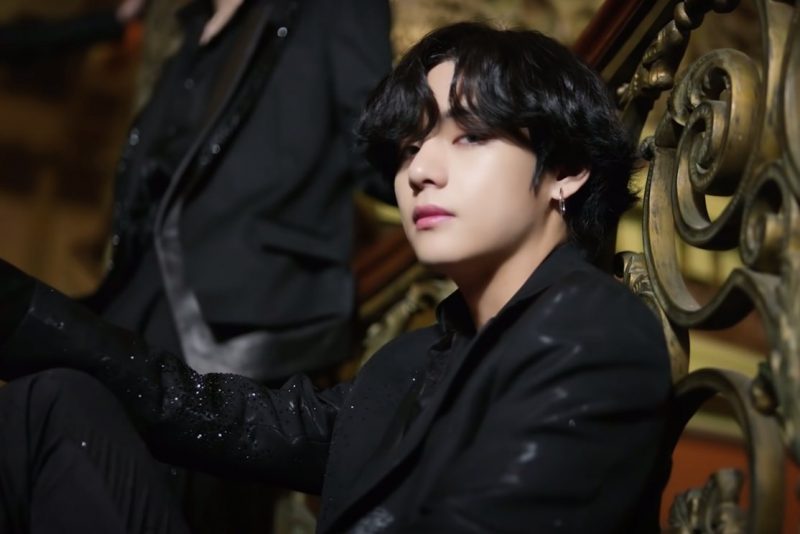 It's a historical day for the ARMYs. With the release of his solo track "Sweet Night" in March from the original soundtrack (OST) of popular K-drama "Itaewon Class," Kim Taehyung a.k.a. BTS' V rightfully earned the name #FirstSoloistV after topping iTunes charts.  
V became the first solo Asian artist to top iTunes charts in 103 countries. The South Korean artist already broke the record of PSY's "Gangnam Style" by topping charts in over 80 countries only a few months after the release of the track. As of Jul. 8, V also beat Adele's five-year-old record of having the most number-one singles on iTunes. 
ARMYs emphasized the historical achievement by trending #FirstSoloistV since "Sweet Night" wasn't given an official promotion or music video and V didn't even make an appearance in the drama. 
Moreover, ARMYs are giving V full credit for this milestone since he wrote, sung and produced "Sweet Night." He has definitely proven his impact as a solo artist with this record while also topping charts as a member of BTS in 104 countries with "Black Swan."
Taehyung broke adele's 5 year old record in just 3 Months with an unpromoted song making him the FIRST and ONLY Soloist to have a 103 #1 on ITunes. DO YOU KNOW HOW POWERFUL IS THIS. THIS IS TAEHYUNG'S POWER. AND NO ONE CAN STOP HIM. ??#FirstSoloistV @BTS_twt

— TIN-틴⁷? (@taebokkiii) July 8, 2020
Kim Taehyung Sweet Night unpromoted ost has reached 103 #1's on itunes first korean act to first soloist yes KIM TAEHYUNG DID THAT #FirstSoloistVpic.twitter.com/bq2s53TzS4

— ka te ⁷ | ⟭⟬ | first soloist v (@swetaepaws_) July 8, 2020
"Efforts will never betray results" -Taehyung

this line hits so deep. taehyung has worked extremely hard from writing, composing, recording songs for hours everyday & now he set a new record with his self composed song ? he's so inspiring#FirstSoloistV pic.twitter.com/VCpCAoS01y

— Strawberries bear ❄️ (@Strawberries321) July 8, 2020
With several instances of V talking about creating his own official solo mixtape, we can already tell that V's success in the music industry as a solo artist is not coming down any time soon.
Listen to "Sweet Night" here:
Screengrab from the "Black Swan" music video
Follow Preen on Facebook, Instagram, Twitter, YouTube, and Viber
Related Stories:
Calling all ARMYs! The new BTS drama just started its production
K-pop industry silent on #BLM? BTS begs to differ
Blinks and ARMYs unite—BTS and BLACKPINK are dropping music videos today
The SUGA or Jungkook debate: Which BTS member might drop new music this weekend?