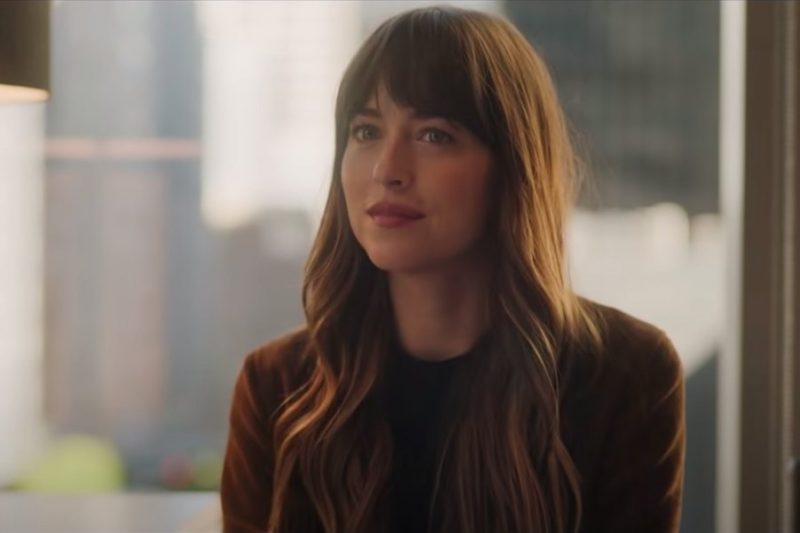 Apparently, Dakota Johnson may have come out in an interview with Vogue back in 2017 and netizens are realizing it just now. Earlier today, Twitter users flooded our feeds with memes of Dakota in response to finding out about the interview.
In the resurfaced interview, Dakota talked about her upcoming (at the time) movie "Fifty Shades Darker" and casually spoke about her sexuality without anyone picking up that she may be bi.
"I've been in a phase of my life where I'm fascinated by young women coming to terms with their sexuality," she explained. "I guess, by proxy, I have been experiencing that in my own life, and it's very interesting to me."
She also talked about ending her previous relationship with the Drowners' lead singer Matthew Hitt where she made a subtle statement about "my bisexuality."
"Shit happens," she said. "I think I'm a little bit heartbroken all the time, even when I'm in a happy relationship. I don't do casual very well, and my feelings, even the good ones, get so intense that they hurt."
"Can we make things really juicy? Can we say that I'm taking this time to explore my bisexuality? Or that I have given myself to the Lord following the release of my sexually explicit trifecta of films?" she continued.
Screenshots of this quote have been circulating on Twitter with some people involving Dakota's fashion and home as telling signs of her sexuality. 
Dakota Johnson is bisexual and her house and this outfit speak for itself pic.twitter.com/5FxQYMfoKE

— Antoinette | DYKOTA JOHNSON (@filmsapphics) July 15, 2020
i knew dakota johnson couldn't be straight when i saw this kitchen pic.twitter.com/nag916wACM

— ᶜᵒⁿˢᵗᵃⁿᵗⁱⁿᵉ (@greenIight) July 15, 2020
Not only this but photos of Aubrey Plaza (who we know is bi) sitting on Dakota's lap from the 2019 Film Independent Spirit Awards also resurfaced with people claiming that the way Dakota was looking at her could have been another telling sign that the actor likes girls.
dakota johnson likes girls?? are we shocked. look at how she looks at aubrey plaza on her lap pic.twitter.com/g9sCcxbj0v

— daniela (@emilysbIunt) July 15, 2020
While some have said that Dakota may have been sarcastic in that quote, several fans still celebrated this as a win for the queers since we still need more proper LGBTQ+ representation in the media. 
Screengrab from The High Note official trailer
Follow Preen on Facebook, Instagram, Twitter, YouTube, and Viber
Related stories:
NikkieTutorials on labels and coming out on your own terms
K Brosas celebrated her birthday by inviting her daughter to come out
Netflix docu 'Disclosure' talks about trans representation in TV and film
Dakota Johnson gave out her digits so sexual assault victims can share their story