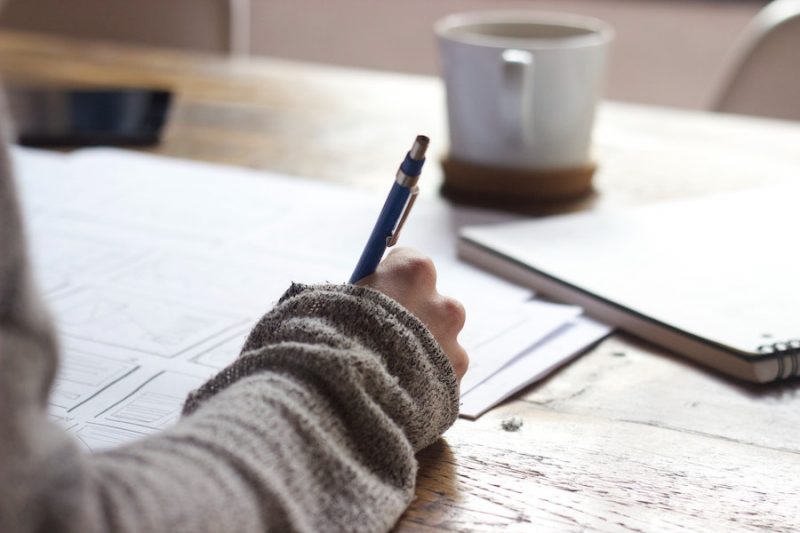 It's a gross understatement to say that the ongoing pandemic is hurting our students. It's an intersectional problem. There's the financial cost of online learning—a student came forward recently about how they had to turn to sex work just to afford mobile data—but there's also the mental toll in trying to pursue your studies during this time. Students right now are facing such an unprecedented amount of uncertainty and instability during their formative years.
Stacked on top of this is the expectation for them to perform just as well or even better than they did pre-pandemic. We wrote about pandemic productivity before, too, but not exactly within the context of the school system, which adds a different kind of urgency to it.
In our setting, what makes toxic positivity so prevalent is a mix of hustle culture and Filipino resilience. Speaking about the latter, we've constantly been fed this idea of people rising above their situation and putting a brave face as something noble, good and expected. Resilience isn't bad, of course not, but when you expect resilience from everyone at a base level, the people who aren't as resilient are made to feel inadequate and/or weak. 
Meanwhile, hustle culture is just as punishing. "When did performative workaholism become a lifestyle?" Errin Griffith wrote for New York Times. "It is obsessed with striving, relentlessly positive, devoid of humor, and—once you notice it—impossible to escape." This almost corporate-mandated screed started with the millennials (which probably why that generation is also known as the burnout generation), and it's targeting younger folk now, too.
You can imagine, when both of these are at play, how much they can affect a student's mental health. I've had friends in law school tell me about their struggle trying to keep up with their punishing requirements, with professors choosing not to ease up on them despite the circumstances. Time and time again, we see stories about students going the extra mile (some have climbed mountains) to pass their assignments. These are usually played as heartwarming stories, save for cases that show just how dangerous these are, like the criminology student who died while trying to find an internet connection. 
When we glorify students doing the absolute most to survive, we're not engaging with the fact that they shouldn't be forced to do so in the first place. We also don't recognize that many students can't. Look at it this way: scholars are the students who are expected to perform as best as they can despite their situation or they will lose their education. But if they're from the urban poor sector, they're also the most vulnerable students.
Don't take this to mean that only students are affected by toxic productivity. Teachers are also subject to this romanticization of their hustle and their resilience; recently, a teacher went viral because he printed out online surveys for his students out of his pocket. He shouldn't have had to.
Last Friday, July 17, Dr. Carolina Uno-Rayco, national executive director of the Philippine Mental Health Association, Inc., talked a bit about toxic productivity during our webinar on the mental health issues that are affecting teachers and students alike during the pandemic. A partnership between Globe, and Inquirer, the second installment of #StartANewDay: A Forum for Educators, featured Dr. Uno-Rayco, Dr. Salustiano T. Jimenez, director III and officer-in-charge of the Office of the Regional Director of the Department of Education (Region VII), and Rolyn Catanus-Gantalao, an educator from Zamboangita Central Elementary School.
"It's the unhealthy and excessive obsession about being productive, regardless of whether the output is of quality. Basta dapat makaproduce, makaproduce ganyan," she said, adding that being productive is not the same as toxic productivity. "Toxic productivity is a different thing, you just want to accomplish things, accomplish and accomplish it."
"It is never-ending,  it is just an insatiable desire to accomplish something. It's bad when it is tied up already with your self worth. Parang kapag hindi ka na nakaproduce ngayong araw na to, ang baba-baba ng tingin mo sa sarili mo.  Or when you are able to accomplish something, you feel good about yourself but for a very little while. Anjan ka na naman gusto mo na naman, gusto mo na naman."
She also noted some ways teachers can try to help themselves and their students deal with this. "Unang unang dapat gawin natin, let's be good to ourselves. Especially at this time. We cannot expect ourselves to be as productive as we were pre-pandemic times. Diba, parang ages ago iyun, parang we cannot expect ourselves to be that. It's normal to feel abnormal at this time because we are in an abnormal situation. We're in a crisis, we're not in a normal situation."
"A normal person can cope with the normal stresses of life right? But this is not just a normal stress of life, it's a pandemic. It's affecting everyone globally. Let's be good to ourselves, Siguro prioritization lang of what things need to be done at a particular day and reward ourselves. It's heartwarming naman even If we're able to accomplish something at the end of the day, kahit papaano, reward yourself of the little things," she said, and also jokingly recommended her favorite activity. "Panoorin mo yung favorite kdrama mo, si Hyun Bin."
At the talk, she and the other speakers also noted the importance of setting boundaries, and she gave some steps that educators can take to make the online shift less painful. (While she was talking about teachers, these can apply to students, too.) "Concretely, one of the things we can do is to orient our family members: set aside specific time for working at home, set aside a specific time, and then set aside a specific place." 
"This is important because you need to set up a physical and psychological space in your home where alam mo sa sarili mo [that] during this time, during this period, 'I am here I am working and I will do things that are related to work'. And as much as possible, be faithful to that, and orient your family members so that it is your work time… that they cannot disturb you during that period."
"Tayo din, let's also be mindful of our emotions, kasi minsan, kapag we are so engrossed in what we are doing, we want to finish up everything, minsan, nag-oover na tayo and nawawala yung work life balance. I know it is very very very difficult, I know it's easier said than done but we have to start somewhere, so baka we can start with that practice at this time. When we feel stressed, ganyan, coping for us is not one size fits all, so let's try to explore ways  by which we can cope."
"The boundaries will have to be clearly set again. We've been repeating this again and again. These times, boundaries are very important, hindi porket hindi mo pa natatatapos dapat matapos mo kahit alas nueve or alas dose na ng gabi. Hindi puwedeng ganon. Kasi it's fueling your toxic productivity pa din, your need to be productive. But it's very toxic eventually, it will catch up with you sa physical health mo and mental health also." 
The webinar isn't the only initiative for dealing with mental health that's in the pipeline for Globe. Under their Hope Bank platform, an online safe space where people can connect with others facing the same challenges to their mental health, they aim to serve as "an empowering channel for those who are trying to cope with the emotional and mental challenges caused by COVID-19 and to boost the morale of frontliners, patients who are being treated for COVID-19, as well as their families and friends." 
"We want to rally people into becoming a community support group to make others realize that they are not alone, that there are people who are willing to provide empathy and emotional connection virtually. This is the time for each of us to reinforce one another, even if only to provide support to those who need them the most," said Yoly Crisanto, Globe Chief sustainability officer and SVP for corporate communications.
Photo by Green Chameleon on Unsplash
Follow Preen on Facebook, Instagram, Twitter, YouTube, and Viber
Related Stories:
Pandemic productivity: Stop guilting yourself for working differently
Don't beat yourself up about gaining weight during the lockdown
Protect your mental health from the pandemic
How to take care of your pets during the lockdown