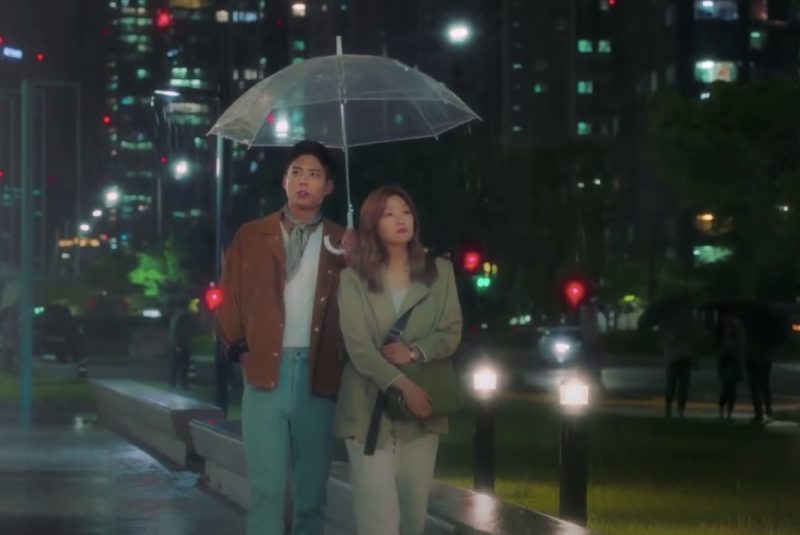 K-dramas are our happy pills when it comes to swooning over our celebrity crushes. So when we heard that "Reply 1988's" Park Bo Gum would be coming up with a new drama, we just had to keep our tabs on it. Not only this but he also stars alongside "Parasite" star Park So-dam.
Back in June, all we knew about tvN's newest drama "Record of Youth" was that it would tell the story of a budding romance between a makeup artist (played by Park So-dam) and a model (played by Park Bo Gum) and was set to come out in the second half of 2020. Today, we got the news from tvN that its first episode officially comes out on Sept. 7.
If you're a sucker for fanfiction stories where Y/N develops something more with their celebrity crushes, then this drama just might give you your fanfic fix. The latest teasers from Netflix and tvN give us a peak at the plot which features the makeup artist An Jeong-ha developing a friendship with the model slash aspiring actor Sa Hye Joon outside of their professional relationship. An Jeong-ha even says, "I decided to stop fangirling over you" in the 38-second-clip. 
Moreover, we could see Sa Hye Joon in the teaser photos hustling part-time jobs to make it in the modeling industry. When it came to embracing the character, Park Bo Gum told Soompi that he did his research to give an accurate portrayal.
"Sa Hye Joon is a rational character, and he has his own set of values. Acting as a character who is honest and has clear strong opinions, I've been learning a new way of life. In order to play the model Sa Hye Joon, I've studied fashion show runway footage, as well as photoshoots and interviews. But at the same time, in his everyday life, Sa Hye Joon is just another young adult who continues to challenge himself and advance toward his dreams. I'm doing my best to give a realistic portrayal that's reflective of my peers who have dreams," he said.
Catch "Record of Youth" on Netflix starting Sept. 7.
Screengrab from the "Record of Youth" teaser on tvN's official YouTube channel
Follow Preen on Facebook, Instagram, Twitter, YouTube, and Viber
Related Stories:
'Parasite' star Park So-dam stars in Netflix's new series 'Record of Youth'
'Reply 1988' star Park Bo Gum is enlisting in the navy on Aug. 31
A list of Lee Min-ho K-dramas to add to your watch list
Here are some K-Dramas if you can't get enough of Son Ye-jin