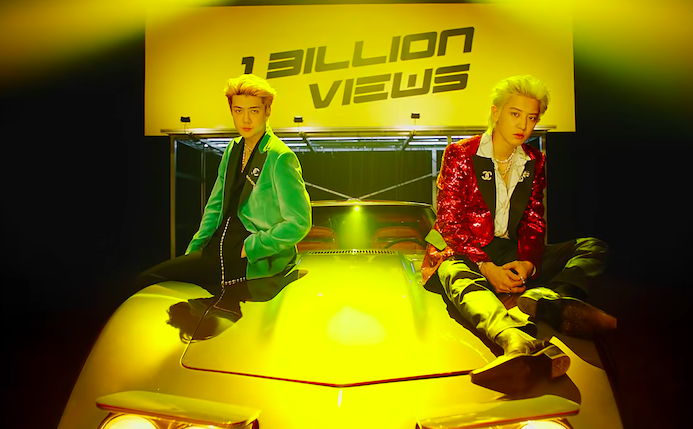 While we can't go out and enjoy music festivals anytime soon because of strict lockdown measures, there are some online concerts streaming for us to live our music festival dreams in the comfort of our own homes. If you've been starved of a K-pop concert experience even before the pandemic, Japan's biggest summer festival is going online this Aug. 29, so this is your chance to take that lightstick and practice how well you can follow fanchants.
In a tweet made earlier today, SM Entertainment confirmed that four of the company's groups, Super Junior, EXO-SC, Red Velvet and Super M, will be part of A-Nation Online 2020. The festival has enjoyed an 18-year run since 2002 and is produced by Avex Group, Japan's biggest independent record label.
? #SUPERJUNIOR, #EXO_SC, #RedVelvet & #SuperM to take part in the online concert of Japan's biggest summer music festival '#anation' on 8/29!

⭐To participate as K-pop representatives at 'a-nation online 2020', among prominent Asian stars! #anationonline2020 #anation2020 pic.twitter.com/dBSzwq3ELQ

— SMTOWN (@SMTOWNGLOBAL) August 11, 2020
This will be Super Junior's fifth time performing at the festival and Red Velvet's second after last year's acclaimed performance. While EXO isn't coming back as a whole group this year (their leader Suho enlisted earlier this year and Chen is noticeably absent), Kai and Baekhyun will still be there with Super M, alongside EXO-SC sub-unit comprised of Sehun and Chanyeol.
Red Velvet's first sub-unit, Irene and Seulgi released their first mini-album entitled "Monster" just a month ago, as well as their follow-up single "Naughty." EXO-SC followed shortly after, dropping "Telephone" as a pre-release single before the release of their first full album "1 Billion Views." Meanwhile, Super M has already made their full album comeback plans with two singles already set for pre-release. Aside from the K-pop acts, artists like Sky-Hi, Da Pump, Buzz and Ayumi Hamasaki are also part of the festival's lineup.
a-nation online 2020 出演アーティスト40組以上発表??
アジア各国のステージから開催される「a-nation」ならではの、この日にしか実現できないスペシャルなパフォーマンスを、オンラインでぜひお楽しみください!?✨#anationonline2020 #anation2020 #anation #a_nation #オンラインフェス pic.twitter.com/gZOsNwUXHa

— a-nation navi (@anation_navi) August 11, 2020
Livestream details will be available on August 18 but in the meantime, we have a Super M pre-release single to look forward to and the festival's lineup to go through in search of our new quarantine soundtrack.
Header photo screengrabbed from "1 Billion Views" official music video
Follow Preen on Facebook, Instagram, Twitter, YouTube, and Viber
Related stories: 
Blinks, we got a name for Blackpink's first full album
Super M keeps on giving: We're getting a full album and so much more
ONCE's are getting more and more with TWICE coming back real soon
Airport fashion 101 from your favorite Kpop stars