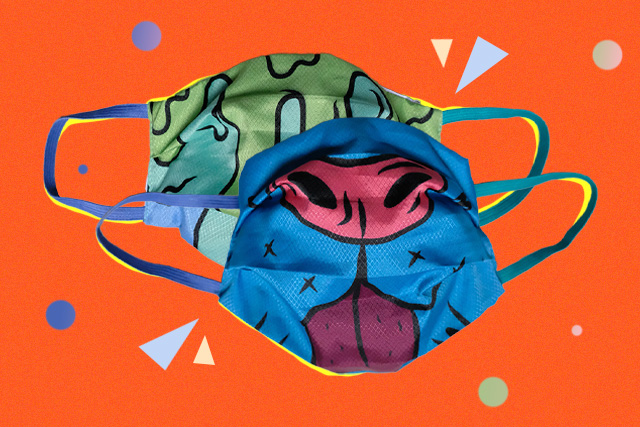 By now, we bet a lot of you already know someone who started their own small businesses or hosted different donation drives to get through the pandemic. From losing their jobs due to the economic recession to shouldering hospital bills for those who have tested positive with COVID-19, we can't deny that the pandemic has been financially difficult for a lot of people.
On Aug. 12, local artist Carriel Santos a.k.a. Tyang Karyel announced that her father tested positive for COVID-19 and started an online exhibit featuring digital portraits she commissioned to raise funds for her father's hospital bills that reached over P3.5 million. 
However, after the launch of her exhibit which already had over a hundred portraits, Tyang Karyel announced on Aug. 16 that her father passed away. She wrote that she'll be keeping her promise to continue her online exhibit to commemorate her father's life.
"Whatever happens I want all of you to keep on fighting and continue the awareness. This event is very life-changing and I don't know what's gonna happen next. But I'll continue what is started and just go with it," she wrote. 
To help her shoulder the remaining expenses, another local artist created a face mask collection available online. On Aug. 18, designer Randolf Santos of Randolf Clothing (creator of the "White Rabbit" mask) posted on his Instagram stories that he'll be releasing a special face mask collection to help Tyang Karyel. 
"Live on the site tonight is a special set of masks. Proceeds will be donated to @tyangkaryel for her father's hospital bills," he wrote on his Instagram stories.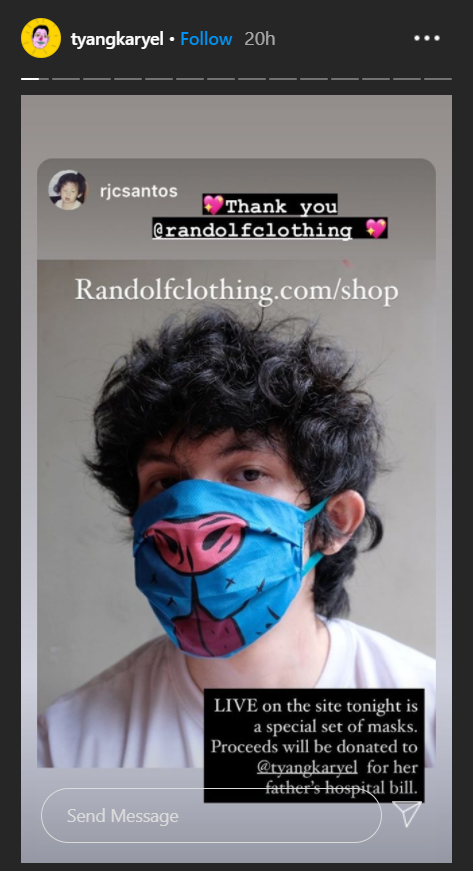 Photo screencapped from Tyang Karyel's Instagram account
The collection sells at P1,400 and comes with two designs—a blue snout design and a multicolored dripping design. If you want to cop the two water-repellent face masks while helping Tyang Karyel, you can check them out on the Randolf Clothing website.
Art by Dana Calvo
Photos from the Randolf Clothing Website
Follow Preen on Facebook, Instagram, Twitter, YouTube, and Viber
Related Stories:
Selling face masks and supporting an Indigenous tribe—here's how a fresh grad is doing it
I didn't know I needed a White Rabbit mask until today
Prepare for the "new normal" with these designer masks
These designers are donating retaso masks to frontliners