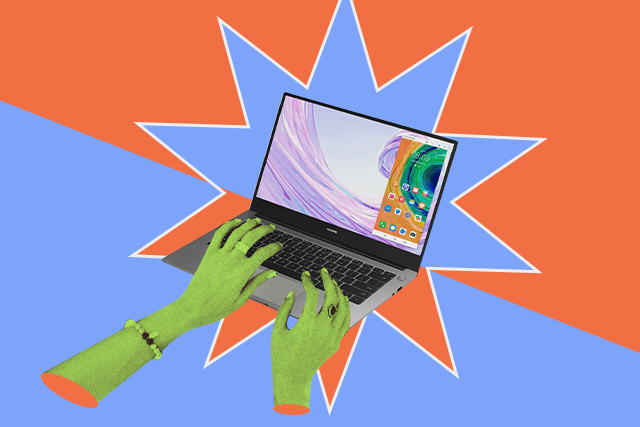 It's a new academic year and a lot of students will be spending the entirety of it online. Now that online learning is being encouraged in almost every learning institution, students and educators are learning to adjust to this new setup. Access to the essential learning materials remains to be a privilege and the whole online learning system may not be easy for everyone. 
Taking the "me and my laptop vs. the world" mentality at home brings students new challenges such as multiple distractions on top of their other responsibilities. I'm no Ned Bigby ready with a Declassified School Survival Guide, but in anticipation of the new adjustment, I listed down a few online learning expectations and took the Huawei Matebook D14 out for a spin to prepare for these challenges at home.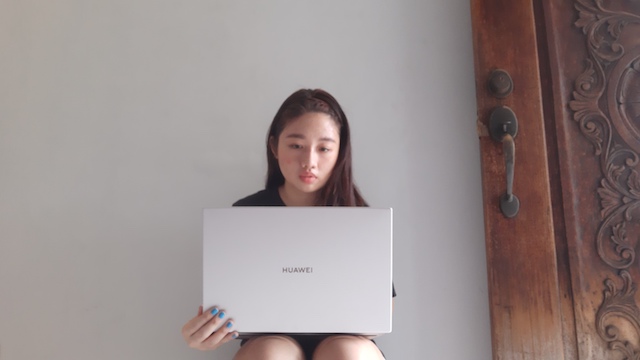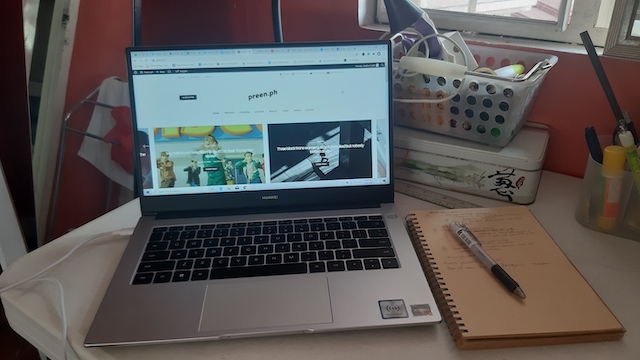 "It'll be hard for me to study at home because there are just too many distractions"
Trust me, I know the feeling of losing focus at home. When I was in college, studying in the campus library or at the closest coffee shop helped me focus on my studies during finals week every semester. We may not be getting the same privilege now, but it may help to try to recreate that vibe at home. You can try to set up your study table in a quiet place, brew yourself a fresh cup of coffee and put on your favorite coffee shop background music to help you focus.
Since you won't be having class in a traditional classroom, you have the freedom to attend lectures from wherever you want at home whether it's on a study table, on the living room couch or even from the comfort of your own bed (just make sure not to fall asleep in the middle of class). For those who don't have a personal room for work, you may have to keep moving around the house to avoid all the noise from your siblings and parents who may also be attending online meetings for school and work.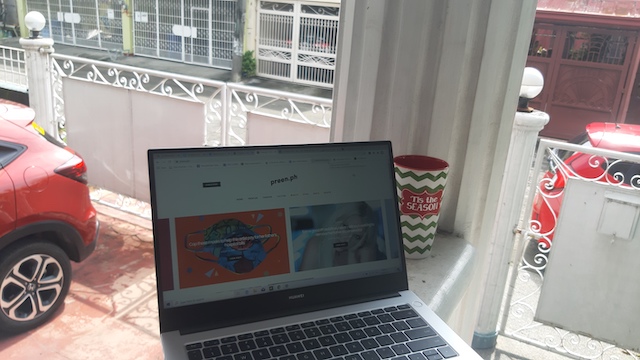 Luckily, the Matebook D14's battery can last for up to seven hours and also has a USB-C fast-charging cable so you don't have to worry about losing power or having to stick to one corner to charge. And since it's a USB-C cable, you can also use this for your smartphones so you don't need to bring multiple chargers wherever you go.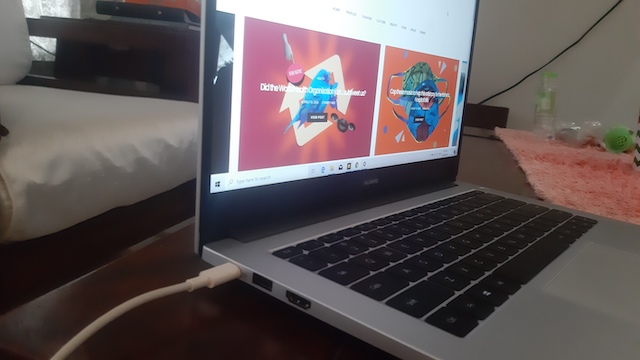 One tip to help you focus is to play relaxing music like those lo-fi hip hop beats on Youtube or whatever suits your mood to tune out all the distractions at home. It also helps to have long lasting wireless headphones like Huawei's FreeBuds 3i so you don't have to worry about untangling your earphones or quickly running out of battery when you hop from one online class to another. The FreeBuds 3i also is also built to cancel out noise so you don't have to worry about your dog barking and ruining your train of thought while you study (although I do recommend you keep an ear open for your parents every now and then—I don't want you getting scolded for missing a chore or something).
"My laptop won't be able to handle too many tabs and files open"
When it comes to doing heavy research for class, you'll have to keep all the tabs you need open. These tabs may include articles from scientific journals and having online groups like Google Classroom or Zoom open all day. Not only this, you may also need to open other sites like Google Docs to take notes while you attend lectures with your professors and study sessions with your classmates. And like every Gen Z who spends most of their time on their laptops, it can get really frustrating when it starts to lag, overheat or run out of storage.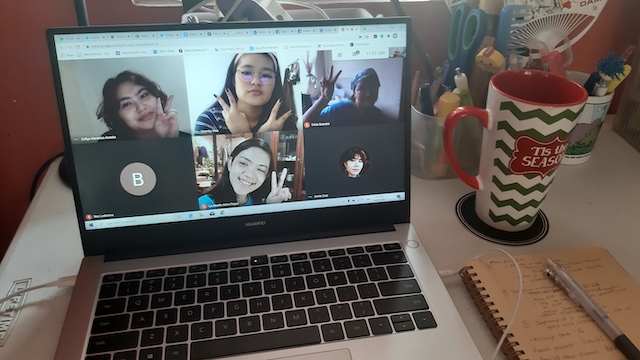 You'll need a laptop that won't lag when you run all the programs you need throughout the day like the Matebook D14 and the Matebook D15. From starting your day with a video conference to scrolling through social media before bed, it's nice to have a laptop that won't crash even if you still want to use it after a long day of online classes.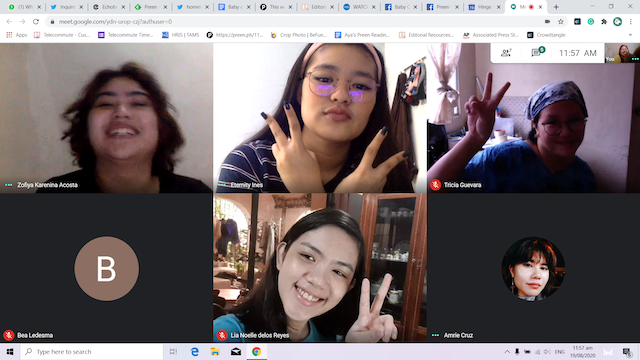 Another factor that contributes to a device lagging is when you max out its storage capacity. If you're worried about running out of memory, the MateBook D14 has a storage at 256 GB expandable to 1 TB—big enough to keep all the files you need from documents to full lecture videos. And if you have a Huawei phone, the Huawei Share feature lets you easily connect to the Matebook D14 from a simple tap without the need for an internet connection. This way, you can control your phone screen on your laptop and it'll be easier for you to move and edit files from your phone to your laptop or vice versa while messaging your classmates and professors.
"It will be difficult to stay active if I no longer have to go to campus"
One of the best parts of school are extracurricular activities. Several students join clubs and varsity teams to pursue their passion for sports or to stay active. While students may not be able to do these this year (except for some that may have online PE classes), that doesn't mean that you have to kiss your active lifestyle goodbye. Although you can't play your favorite sports like basketball or football at home, you can stay active by subscribing to virtual fitness trainers in the meantime.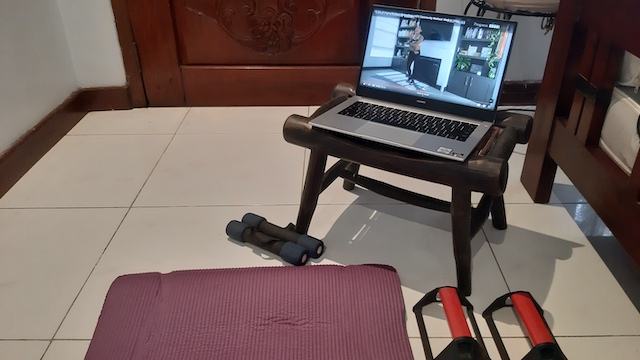 There are several indoor workout sessions online that you can attend for free and with the Matebook D14 and D15's Full View display, you can get right to it after school hours and clearly view the forms of your routine. You can also keep track of your fitness level and workout status with the Huawei Watch GT 2e featuring over a hundred science-based workout and exercise modes. It comes with a built-in music player to get you pumped and motivated throughout your workout. 
"I won't be able to keep track of my health if I'm busy with schoolwork at home"
When it comes to staying healthy, you shouldn't forget about your mental health. Students have the tendency to overwork themselves with their busy schedules and it could become more difficult to achieve a work-life balance now that school takes place at home too. Not only does the GT 2e track your vitals while you exercise, it can also help you practice breathing exercises through stress monitoring features. And for those who have trouble sleeping, the GT 2e can take note of your sleeping hours and suggest better ways to improve your sleeping schedule. 
Aside from that, I bet that a lot of students also spend their free time online, whether it's scrolling through social media or binge-watching movies and series. If we spend too much time in front of a screen, our eyes may be prone to eyestrain. It's important to look away from the screens of any gadget every now and then and to enable the blue light filter on your phones or laptops to reduce the risk of impairing your eyesight. Luckily, the Matebook D series comes with an eye-protection feature that does exactly that.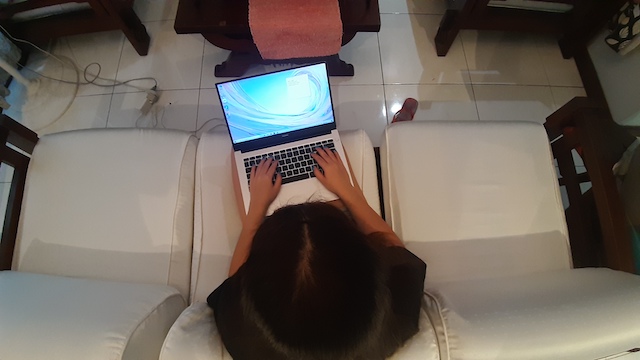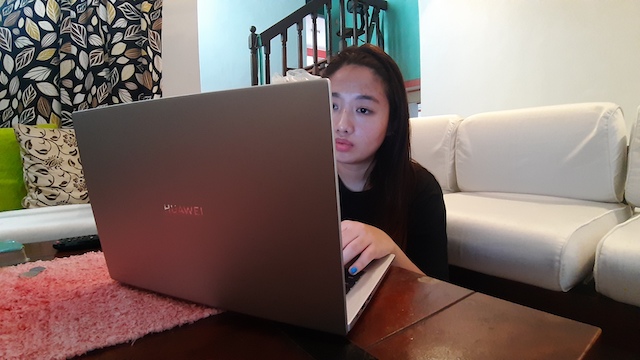 Nobody said online learning will be easy, but it's always best to be prepared so you can ace the school year. From lasting through a full day of work to protecting your eyesight, the Matebook D series makes a good candidate if you're looking for a trusty laptop for online learning. Together with other accessories like the FreeBuds 3i and the Watch GT 2e, students can discover multiple options to cope with the difficult transition to online learning.
I may no longer be a student, but I tested the Matebook D14 and it got me through a full day of working at home. If you're looking for that type of gear that feels like the #BestMateForYou, you can catch Huawei's Back to School promo until Aug. 31. Score bundles including the Matebook D series, the FreeBuds 3i, the Watch GT 2e and more accessories that will get you all set up for online learning. Check out their list of stores to learn more. You can also join the Huawei Community for more perks and benefits.
Art by Tricia Guevara
Follow Preen on Facebook, Instagram, Twitter, YouTube, and Viber
Related stories:
It's time for me and my phone to break up—here's how to do it
Things I wish I knew before I became an adult
I can't sleep well during ECQ and I'm trying to fix that
This mommy teacher bares her fears for the upcoming school year