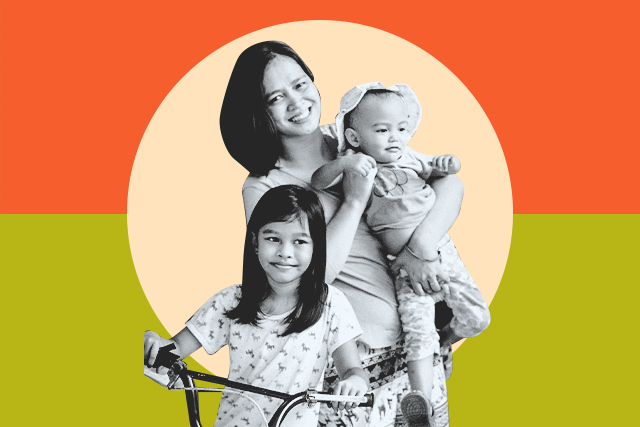 When the Department of Education (DepEd) announced that it will be complying with President Rodrigo Duterte's directive to postpone face-to-face classes and shift to blended learning, many Filipino families and teachers scrambled to find ways to provide students with the capacity for distance learning and enroll them online.
In July, the internet was abuzz with stories on students who were unable to afford the mobile data or gadgets for online classes and turned to selling explicit photos, with many netizens mobilizing with donation drives to help the students out. The National Union of Students of the Philippines (NUSP) criticized the DepEd and the Duterte administration for pushing through with their plans despite these accounts. Among the demands of the group are the suspension of online classes and an inclusive educational alternative.
We had a chat with a mom of two, assistant professor at the University of the Philippines Los Baños (UPLB) and active member of the university's academic employee's union Liberty Notarte-Balanquit to get her perspective on what the education system should look like under quarantine and what her concerns are for the upcoming school year.
Hi, Liberty! First off, I hope you and your family are staying safe. How have you been doing these past few months?
Hello, Amrie! Thankfully, we've been physically healthy these past few months though we all miss going to school, parks, restaurants together the way we could before the pandemic.
Can you tell our readers a little bit about your family and your work as a teacher?
I've been a member of the faculty of Humanities for nine years. I live with my husband Tony and our two daughters 7-year-old Bulan and 2-year-old Siday in a University housing in Los Banos.
Our remote little compound made it possible for my children to still stroll around the neighborhood in the mornings and afternoons. We have been living here since 2013.
How have you and your husband been balancing working and taking care of the kids?
Since March, my husband had only been accepting small online editing and layout projects, which made it possible for him to take care of our daughters from time to time while I work in my little home office in our bedroom. He does the cooking and cleaning, too! We're lucky we also get help from our energetic 2-year-old.
Our footing was not to rearrange our entire household into a time-in/time-out dimension. We don't want our children to feel isolated while we work or to feel that they have to change how they act or how they play just because we're working from home. 
How has quarantine changed your parenting style?
I realized that I could be a better parent if I don't work from home. I admitted this guilt early into the lockdown. Mothers are strong but with the new paradigm, we must be twice as strong and patient with our kids. Children can discern their parent's frustrations and anxieties. With the setup, I needed to compartmentalize my emotions so as not to send wrong signals especially since my 7-year-old interprets my nonverbals too well. 
To be honest, I struggled to change some rules. Before the lockdown, I was super strict when it comes to screen time. But I loosened up the rules, counting on my daughters' eagerness to abandon gadgets when they hear me coming out of my home office or when it's time to play outside. All these things got me asking still: Am I a good parent?
Working at least two hours a day on weekdays, I felt the need to create activities that my school grader can work on without supervision. I posted her daily schedule on her bedroom door and printed exercises on reading comprehension and arithmetic. Since I encourage her to tell me how her day has been before bedtime, she shared that I'm not as good as her "real" teacher because I am making things difficult. That hit me hard. I realized that the arrangement was not intended for her learning as much as it was for my sanity. I cannot transform my home into a school. 
There are lessons she can learn without having to simulate school structures. She's taken an initiative in caring for and accommodating in role-playing games, volunteers to do the dishes after meals, tells me new "science stuff" she learned from Minecraft and makes plans for a future "after COVID-19." She is discovering and interpreting things on her own. 
She's been writing stories, drawing pictures of our happy family and slipping me notes of "I love yous" and "I'm sorrys." It's always easier to plan and do things with your family and get advice, yes, especially from your child. 
Are you planning to enroll your kid this school year? What are the factors that affected this decision?
Yes. My daughter goes to a local public school that offers both modular and online classes. Our decision is largely because we have the minimum resources to put up with the remote learning set up. Had there been no option for it, we would decide otherwise. We don't wanna risk our child's health.
We're lucky we got options. I read in the news that there was a 25% drop in enrollment and that around 300,000 kids from closing private schools are transferring to public schools. Our public schools cannot accommodate the sudden inflow of enrollees—how can social distancing be ensured? Are there enough funds for modular learning? Teachers and non-academic personnel are sent to work without safety measures such as mass testing. 
We see now how "flexibility" is sheer rhetoric in poor countries where a parent's capacity and flexibility to send her kids to school is contingent on their capacity to buy the things needed for remote learning. The rich can thrive but what about poor families?
The health crisis is emphasizing the reality that education is a privilege in this country. Our national government can only do so much, but at least if they're willing and they believe that education is a right, they could initiate some reforms and rethink their priorities at this point.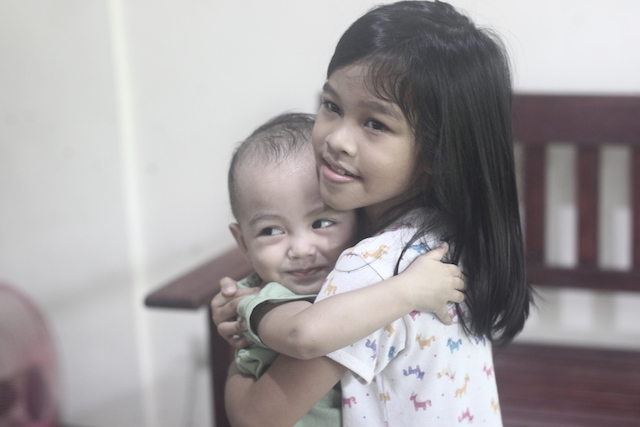 What are the biggest changes that schools are implementing this school year and what are some of the things that teachers had to learn in order to make the transition? How are you and your colleagues?
As hopeful educators, we succumb to the emergence of novel terms such as "synchronous" and "asynchronous", "distance learning", "remote learning" and "flexible learning." 
We attend Zoom webinars left and right. We download instructional pamphlets for the new programs that will be essential hereon. We redesign our courses while on mandatory teacher's leave. We pay for our internet connectivity. We maximize the free-trial versions of so many software. All these we do in the dearth of a national vision to build the capability of educators in this paradigm shift. 
As a mom, what are your biggest concerns for the school year? 
I can arrange my days to be a teacher and a Nanay at the same time. I can get used to working from home in front of my laptop while my breastfeeding toddler coils the cord of my earphone around her feet and my school grader bows down on scattered sheets working on cursive, rhymes, and numbers on the floor. But I am not sure for how long, to what extent, at what cost. 
What makes me even more anxious is the fact that COVID-19 cases continue to rise despite the quarantine protocols imposed by the national government. Though we hope that "this too shall pass", we know very well that it could only depend on how well we can flatten the curve while we wait for the vaccine. Other countries have done it. When can we? 
What are your biggest concerns as a teacher?
I'm worried about the possible effects of the new paradigm on our mental, physical, and psychosocial health. Lest we forget, teachers are also breadwinners, mothers and fathers, brothers and sisters, daughters and sons, as well as wives and husbands. It demands us to take on this duality or multiplicity of roles all at the same time. The jobs that used to be left in the office at 5 p.m. now find place in our bedrooms as we tuck our children to sleep. 
In the pretext of the pandemic, it appears natural and necessary to shift to distance learning. We've forced the necessity of either online or modular learning without having comprehensive multisectoral conversations about its effects on the students' pace of learning, the teachers' pace of evaluating submissions, the parents' capacity to take on the new role, the effect of screen time to both adults and children, and the effect of a sedentary work-from-home setup to parents and teachers. 
I think it's never too late to put things in perspective. 
Do you agree that blended learning is the way to go?
You know what, there's nothing wrong with the paradigm of distance learning as part of the contingency plan in education during national crises. The concept has been there since the last quarter of the nineteenth century. It's another thing, however, to talk about infrastructures without proper regard to the objective situation of our country's economy.
While I agree that "education continues" despite the pandemic, it's hypocritical to sink into that hopeful rhetoric without articulating the real problems of the Philippine education system such as lack of facilities and logistics to enable us to perform well and deliver instruction in the new paradigm with the quality that Filipinos deserve. It's so simple—during a health crisis, we should put our health workers in command and provide frontliners in education with basic needs to thrive in the new normal.
Given the chance to send a message to the president and the IATF, what would you like to tell them?
I hope that the national government prioritizes basic social services especially health and education. That it can be humble enough to change its gameplan and put our health workers in command while our nation battles with the COVID-19 crisis.
We stayed home, paralyzed our public transport, shut down our small businesses. As citizens, we observed social distancing and wore masks. Institutions are changing paradigms. Parents are rearranging their households to accommodate the need to work from home. Toddlers are getting used to being locked out of the bedroom. 
Filipinos are not "pasaway." We listened to orders, but we also know when to ask which questions. Where have all the loans gone? What function does the anti-terror law or the shutting down of ABS-CBN or the renaming of the airport serve? What miracle is the government waiting for? What really is the PH government trying to cure? The least the Filipino people can do is to ask for accountability but even for that our free expression in social media is threatened to be regulated by the same people commanding the IATF. 
A lot of my fellow Filipinos lost their jobs and their small businesses. What else do we have to lose for you to realize that the militaristic approach to address the pandemic is not the way to go? For the past four months, we were told that following orders will help contain the virus. Yet we still wake up to news such as a COVID patient being a few blocks away from us. What do I do if the contagion comes knocking on our doorstep? 
Art by Tricia Guevara
Follow Preen on Facebook, Instagram, Twitter, YouTube, and Viber
Related Stories:  
Here's how a young mom started a design company while raising a toddler
Pandemic parenting chronicles from 4 Filipino moms
Parents, take notes一here's how you can homeschool your kids in quarantine
If a student sold explicit photos to take part in blended learning, how should DepEd respond?