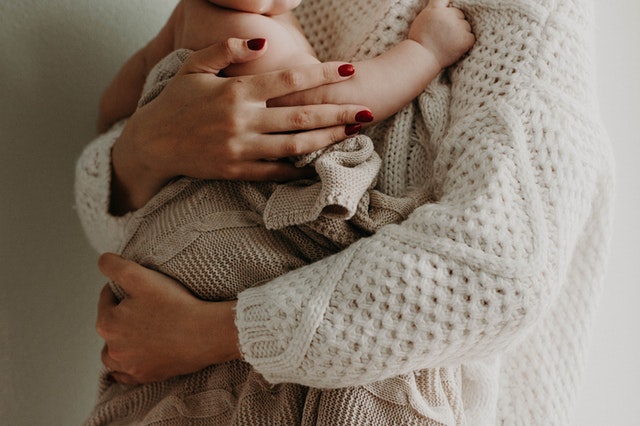 National Breastfeeding Month coincides with our fifth month of lockdown restrictions, all while the threat of the coronavirus still runs high. Save The Children Philippines, a non government organization that helps children gain access to quality health services, celebrates the month of August by strengthening their breastfeeding drive and continuing their support for mothers raising their kids in the middle of the pandemic. 
In a report by Inquirer.net, the organization emphasizes that breastfeeding is paramount in keeping children safe and in helping families reduce spending during the economic crisis. They also released a statement last week that reiterated the importance of breastfeeding infants exclusively for the first six months of the infant's life. The statement showed that, as of 2018,  the Philippines is on a steady decline when it comes to exclusive breastfeeding, with 68.6 percent of mothers breastfeeding exclusively only for the first two months and 29 percent when babies reach their fifth month. 

In the same report by Inquirer, the NGO's health and nutrition adviser, Dr. Amado Parawan says that "breast milk gives babies the fighting chance to survive life-threatening diseases such as diarrhea and respiratory infections. It is economical, safe, readily available, and prevents maternal deaths due to breast cancer. Stunting affects the physical, intellectual, and developmental growth of children. It puts them at greater risk for disease and death, poor performance in school, and a lifetime of poverty." 
For mothers who fear that breastfeeding can be an avenue for coronavirus transmission, the World Health Organization (WHO) says that the benefits of breastfeeding cancel out potential transmission risks of COVID-19. WHO also says that so far, the virus strains that cause COVID-19 have not been found in breast milk. 
While it's important for mothers to strictly adhere to exclusive breastfeeding, there is much that local governments and hospitals can do to help aid mothers in facilitating breastfeeding and child-rearing. 

Chief executive officer of Save The Children Philippines, Atty. Albert Muyot, stresses the critical role of health and nutrition workers in allowing infants to be breastfed within the first hour of birth and up to two years of complementary breastfeeding. 
Muyot says, "Local leaders should invest in health and nutrition of children by hiring an adequate number of skilled health and nutrition workers to ensure mothers breastfeed immediately after birth and exclusively up to six months." 
Aside from the breastfeeding drive, Save the Children Philippines also wants government authorities to better implement the Kalusugan at Nutrisyon ng Mag-Nanay Act (Republic Act No. 11148) in order to create more programs that help infants and mothers avoid hunger, malnutrition and food insecurity. 
Photo by Kristina Paukshtite from Pexels
Follow Preen on Facebook, Instagram, Twitter, YouTube, and Viber
Related stories: 
This mommy teacher bares her fears for the upcoming school year
Motherhood is about hope
A 33-year-old mother's death reveals that inefficient public service costs lives
Love is the place I call home