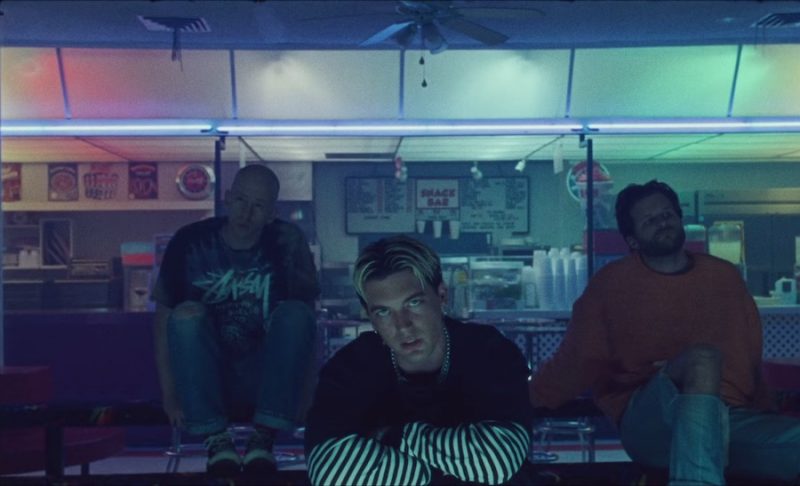 Did you know that Globe celebrates the start of National G Day on Sept.17? It's the time of the year when Globe gives back to their customers with an annual celebration filled with exclusive goodies. 
It's pretty major.
This year has put their physical festivities on hold, and they're far from the only ones who had to do this—I'm sure we're all bummed about the canceled concerts this year, like Billie Eilish's, Green Day's and Twice's rumored one—but that doesn't mean they're not going to make their online festivities just as grand. Hint: The concerts mentioned are a clue.
And while we all can't go out and mosh, we can still celebrate good music through Globe's G Music Fest. It will be held at their official Facebook, so make sure to check it out on Sept. 26, 4 p.m. One guest we're super excited for is LANY. They're not the only big act playing, though. We're also looking forward to Paradise Rising's Kiana V. and Massaiah, as well as Up Dharma Down, Ben & Ben, SB19 and more. Six whole hours of good music? You bet we'll be there.
Just from that list alone, you can already tell how diverse the acts are since they cross much of the musical spectrum. There's indie, R&B, rock, pop (and P-pop, no less) and folk. You're not going to have a hard time looking for a set that's fit for you.
To access the online concert, Globe customers can start redeeming free data for streaming through the Globe Rewards app starting Sept. 17. The stream is a Philippine-exclusive, so it'll be a special event just for us.
Apart from the online concert, other National G Day festivities include a raffle, a business summit and a Mobile Legends tournament. Sounds exciting, right? And if you want to learn more, you can always visit this link.
Photo screengrabbed from LANY and Julia Michael's "okay" music video 
Follow Preen on Facebook, Instagram, Twitter, YouTube, and Viber
Related Stories:
Your local faves are taking over 88rising's Philippine label
Ben&Ben are thanking fans with weekly series 'BBTV'
Twice is holding an online concert, grab on to your candy bongs
#GlobeGratefulDay was all about giving back