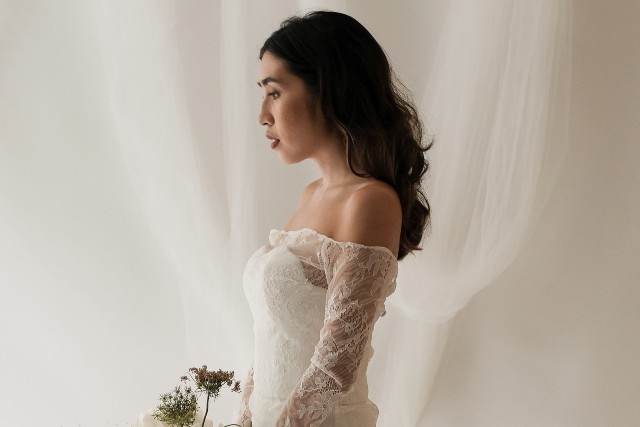 If you played those cute dress-up games in your younger years or have been wanting to match outfits like Cher from Clueless, Dani Osmeña brings those dreams to life—bridal style. Her latest release features two-piece bridal outfits you can easily mix and match.
Young designer Dani Osmeña's new bridal collection "Bridal" features six pairs of top and bottom pieces that you can mix up to create the perfect wedding dress for you. Its accessibility and minimalism make this collection ideal for the practical but fashionable brides. Each piece can be custom-fit and personalized according to your taste, with add-ons like puffy sleeves and bow straps.  
The collection boasts a variety of designs to suit any kind of wedding event. So if you plan on just having a civil wedding, you could pair the "Charlotte blouse" with the "Sandra trousers" If you're more of a grand garden wedding kind of girl, the "Ana blouse" with the "Catherine skirt" is sure to complete the full princess fantasy experience. Regardless of whatever event you choose to have, it's your day so go wild. Just don't forget to practice safe social distancing. 
Photo courtesy of Dani Osmeña
Follow Preen on Facebook, Instagram, Twitter, YouTube, and Viber
Related stories:
Converse launches wedding sneakers for brides who hate heels
Brides in black? Cara Delevingne and Ashley Benson allegedly had a secret wedding
Getting married? Add these fashion pieces to your bridesmaids' swag bags
A quick guide to becoming a stress-free bride-to-be