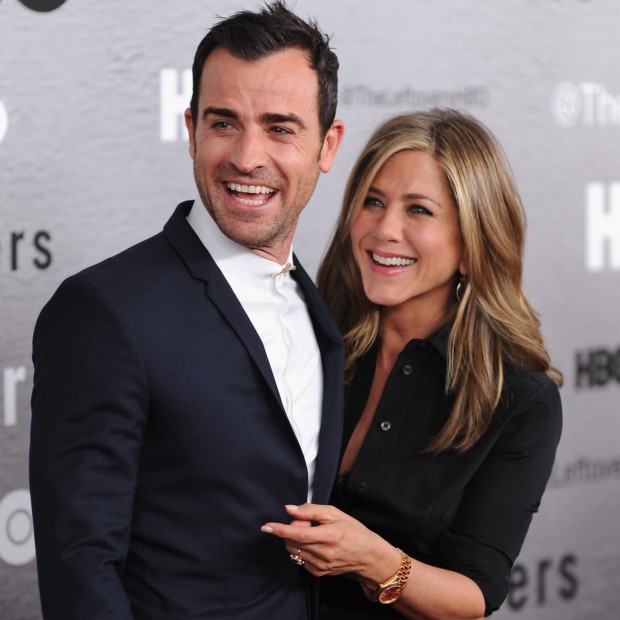 Finally, after a decade of being single, Jennifer Aniston just married fiancé for three years, Justine Theroux. And to say that the world is rejoicing with her would be an understatement.
The simple ceremony was disguised as a supposed "birthday party" for Justin. More than 70 family members and friends attended the event at their Bel Air, California home only to find out that it is indeed the couple's wedding ceremony.
A wooden deck at their own backyard was set up with nooks for the guests to lounge on. There was an elevated platform on one side for the actual tying of the knot and a bar on the other for the guests. The intimate gathering included Friends co-stars Courteney Cox and Lisa Kurdrow, Ellen DeGeneres and Portia de Rossi, Jason Bateman, and Emily Blunt.
Jennifer, 46, and Justin, 43, first met on the set of Tropic Thunder in 2008 and were linked romantically last May 2011. Jen, talking about her 40s, told People, "Justin was the best thing this decade."
And speaking of decades, the world watched this bachelorette for almost 10 years after her divorce from Brad Pitt and seeing Jen as Mrs. Theroux seemed like a long time coming.
The newly weds jetted off to Bora Bora via a private jet for their honeymoon.
[
People
]
Photo courtesy of Pop Sugar