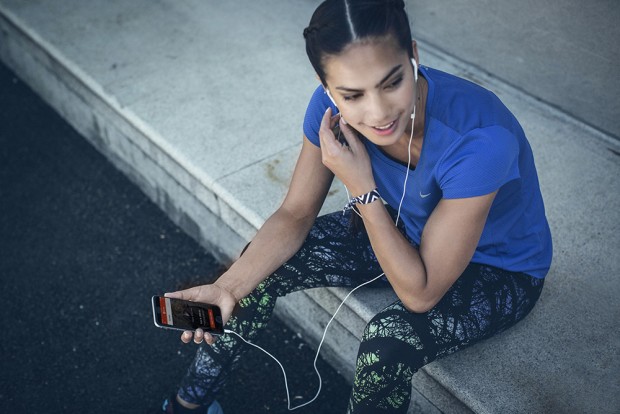 Runners now get to enjoy the latest offering of the Nike+ Running app. Its tracking functionality is now integrated with the world's largest music streaming service, Spotify.
Nike+ Running develops further with Spotify to include more sonic features. The app update includes Pace Stations, which invite users to input their pace goal and musical preferences. The data produces a target BPM (beats per minute), which then creates a personalized 100-song playlist that motivates the user more. This idea is believed to guide runners achieve their desired goals better through music.
For Nike, music is one of the prime motivations when it comes to running. Just look at the earbud-wearing athletes and fitness enthusiasts running in the parks and even those on treadmills. Music definitely has enhancing effects on performance: It diminishes the runner's perception of fatigue while it increasing happiness and excitement.
"Our partnership with Spotify takes the [running experience] to a new level, leveraging personalized music as motivational fuel for every run, for every runner," says Adam Roth, Nike vice president for global running brand marketing.
Nike+ Running. Available for free on iOS and Android. For more information, visit their website. 
[
Nike
]
Photo courtesy of Nike