It's cuddle weather, y'all, and we're loving every bit of it. While we enjoy the chilly start of the new year, we can't help but wrap ourselves up for a lazy afternoon or a cozy day of working from home. It's time to flex your outerwear OOTDs just before temperatures heat up for the summer. For those who've decided to shop smart for sustainability, don't worry; we've listed a bunch of online shops that sell sweater weather goods that are either thrifted, handmade or ethically sourced. 
From crocheted gems to trendy cropped pullovers, these selections are just what everyone needs to keep warm in style. 
Sunshines and Crafts
View this post on Instagram
Fans of crochet can get their very own custom-made outerwear from Sunshines & Crafts. If you've been looking for a piece that fits perfectly and has colors that just scream, "this is so me," this local shop can make that happen. Plus, you could also be matchies with Harry Styles with that multicolored cardigan.
"Sunshines & Crafts is committed to delivering sustainable, stylish and locally handmade products created just for you. Everything from coasters to cardigans are carefully crocheted based on your desired colors or sizes. "We promote sustainable shopping without sacrificing style and comfort," the shop promises. 
O-Ren Crochet
View this post on Instagram

O-Ren Crochet's Arya sets feature cardigans and inner camis tailor-fit and handcrafted to save you the stress of matching pieces while keeping you warm during this chilly season. Channel your inner Doja Cat with a cow-themed set or have your own custom made to fit your vibe. Just hit them up and they'll prepare the design for you.
"Initially a passion project to cope with the pandemic, the brand's owner saw an opportunity to sustainably create crocheted items easily accessible to people of all shapes and sizes—promoting both slow fashion and body positivity," we were told.
Clothes Candy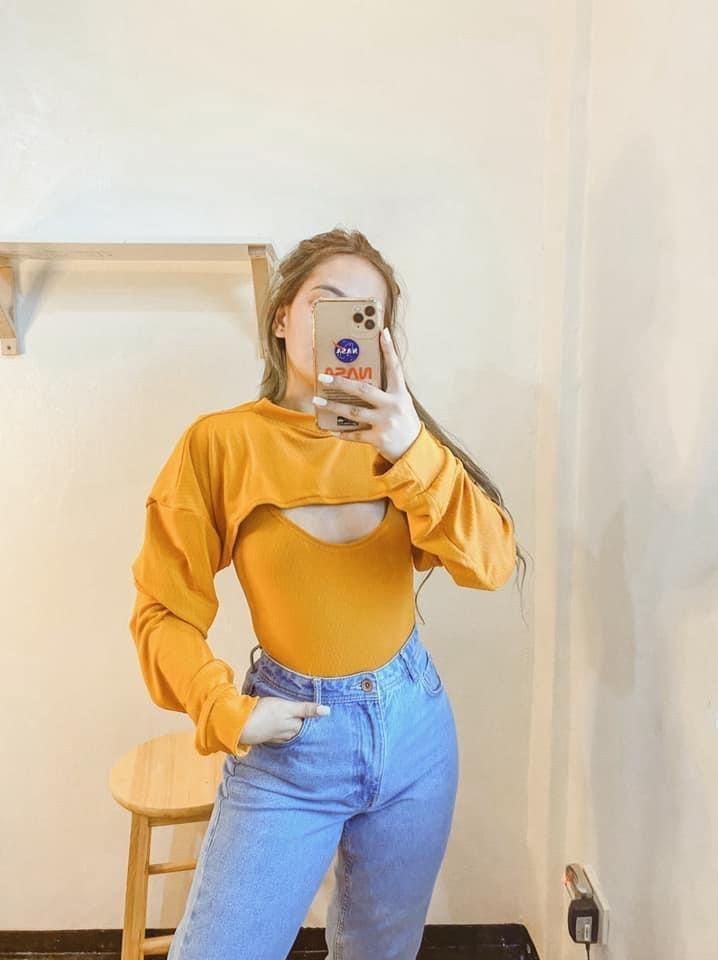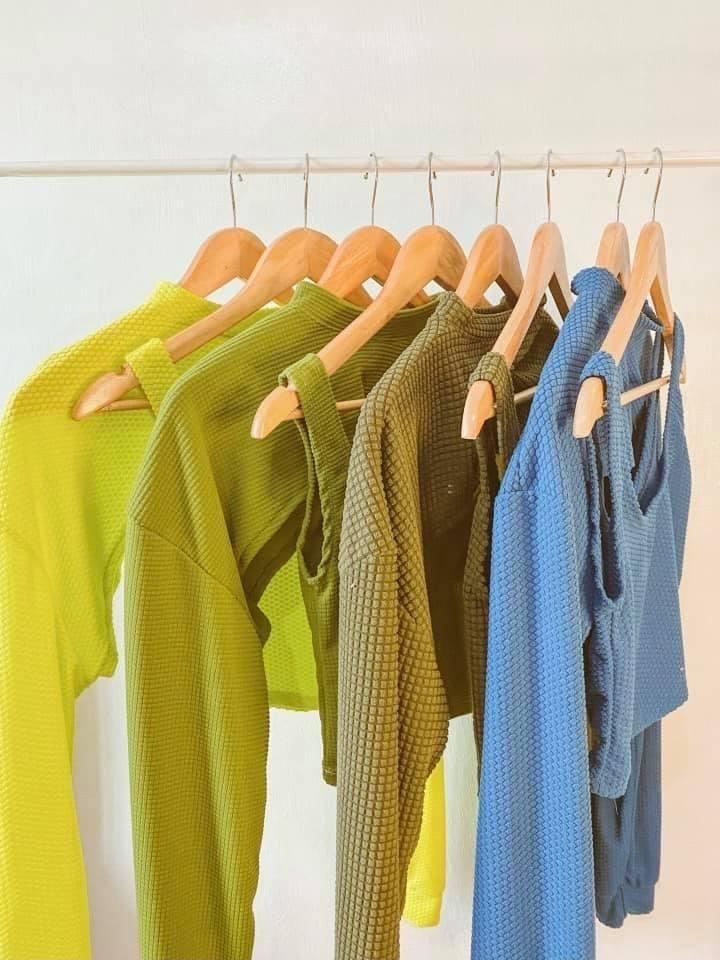 I'm pretty sure you've seen those super cropped sweaters on Instagram and TikTok and asked, "Why?" The top may not keep you as warm as other outerwear pieces, but it's just what you need if you want to show a li'l skin while staying cozy. If you want to make that fashion statement, local store Clothes Candy offers the sweater and inner tank set in different colors. Bust a move like Blackpink's Lisa or Twice's Chaeyoung and add your own cropped sweater set to cart now for your next dance cover. Also offered are cardigan sets in different colors if you're opting for a loose and cool fit.
Refurbiz
View this post on Instagram
For those going for a more formal look, you can cop your next stylish blazer from this online thrift store. Refurbiz knows that what every young professional needs to look work-ready (even if they just woke up) is a blazer to throw on. The shop offers affordable pieces for as low as P50 that are pre-loved, thrifted and well-curated. 
"We all hope that this chilly weather will last until we are all body-ready for summer,  LOL. Rest assured, Refurbiz is here to satisfy everyone's OOTD goal. We know that every Pinay deserves high quality [blazers and outerwear] with real workmanship. Gone are the days that we [tiyaga at tiis] with RTW quality or stop by [retail stores] hoping that their blazers are on sale," the Refurbiz owner told us. 
Beeclothing.ph
View this post on Instagram
For those who are into biking or are '90s fashion aficionados, you can never go wrong with an oversized windbreaker. Beeclothing.ph is an online thrift store that takes pride in curating stylish hoodies, parkas and windbreakers. The Gensan-based store drops a new collection every week and offers pieces for all your warm OOTDs. Its colorful outerwear selections go well with a pair of denim shorts or yoga pants for that bike ride out or for lounging at home. Get ready to "mine" a piece (or pieces) at their drop this Saturday, Jan. 23.
Shop Copper
View this post on Instagram

If you want to skip the effort of mixing and matching, a knit sweater dress may just be your go-to. Shop Copper's knit turtleneck dresses are just the comfy one-piece sets you need for a full day of attending online meetings or doing errands. Look work-ready for the day even if it took you forever to get out of bed 'cause of the cozy weather.
Art by Jan Cardasto
Follow Preen on Facebook, Instagram, Twitter, YouTube and Viber
Related Stories:
Lounge like a reality TV star with these Instagram shops
5 Instagram shops offering crochet goodies that are sew, sew good
This is how you pull off the effortless sweater dress look
2020 style throwback—Preen.ph's best beauty and fashion stories