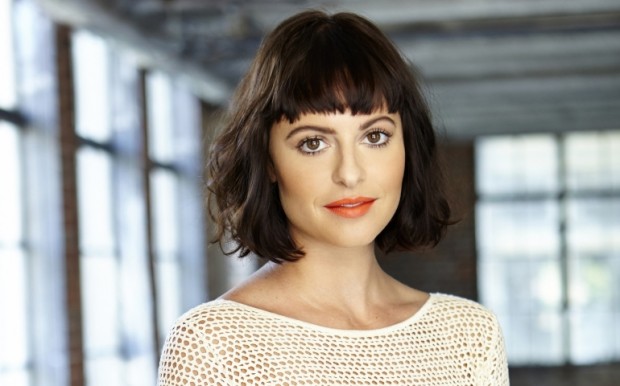 Literal #GirlBoss Sophia Amoruso will be giving out career advice and answering work-related questions as contributing editor to
Marie Claire.
Expect her first piece
in
the September issue.  
Editor in chief Anne Fulenwider tapped her to be part of the team, saying Sophia's "a smart, savvy entrepeneur and an all-around bad-ass." The magazine just released
the full teaser
on
wh
at the Nasty Gal ex-CEO-turned-head of her brand's creative and marketing functions
wrote. Too bad it's just an excerpt from her paperback book.
The
excerpt 
de
tails Sophia's doubts and honest feelings toward leading her own
 "baby."
"
The older I get, the less confident I become," she writes, admitting her own insecurities as the woman behind 2012's
fastest growing retailer
. She goes on to write ab
out
her
dis
appointments, some of which include the
controversial layoffs
and unhelpful people who "want to drag [her] into the past, are unwilling to change, and stand in judgment of the decisions [she makes] when they have even less information
than
 [she] does."
Sophia then reminds us why she had to drop the CEO title—she realizes that
she's
"be
st at lea
ding the Nasty Gal
customer"
—an
d ends off by telling that despite "not knowing shit," her success means we can pull it off, too.
That's good shit right there, Sophia, but we hope you'll write an original piece in that column next time.