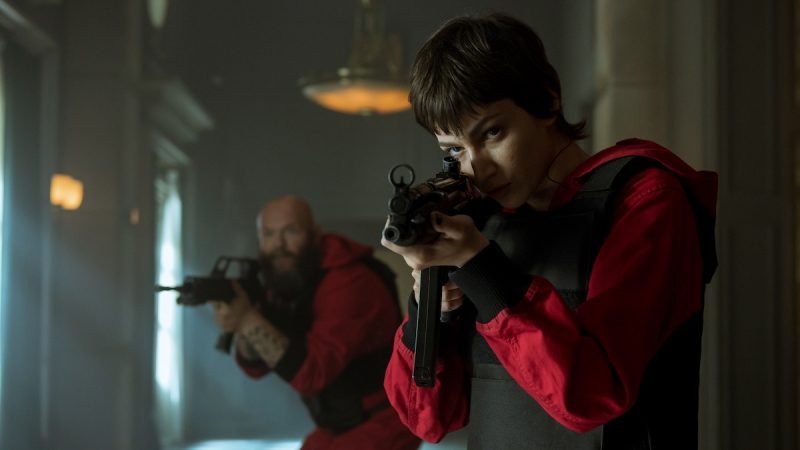 ICYDK, the über popular Spanish crime thriller "Money Heist" is getting a Korean adaptation soon—and we just saw the cast list!
Heading the troupe of iconic gang members are Jeon Jong-seo (who sizzled opposite Steven Yeun in "Burning") as Tokyo, Kim Ji-hun (our we-shouldn't-but-we-can't-help-it crush on "Flower of Evil") as Denver, Lee Won-jong as Moscow, Yoo Ji-tae as The Professor, Park Hae-soo as Berlin, Jang Yoon-ju as Nairobi, Park Jung-woo as Rio, Kim Ji-hun as Helsinki and Lee Kyu-ho Oslo.
The hostages will be portrayed by Lee Joobeen and "Parasite"'s Park Myung-hoon, while Kim Yunjin and Kim Sung-o will play the task force team assigned to catch the gang.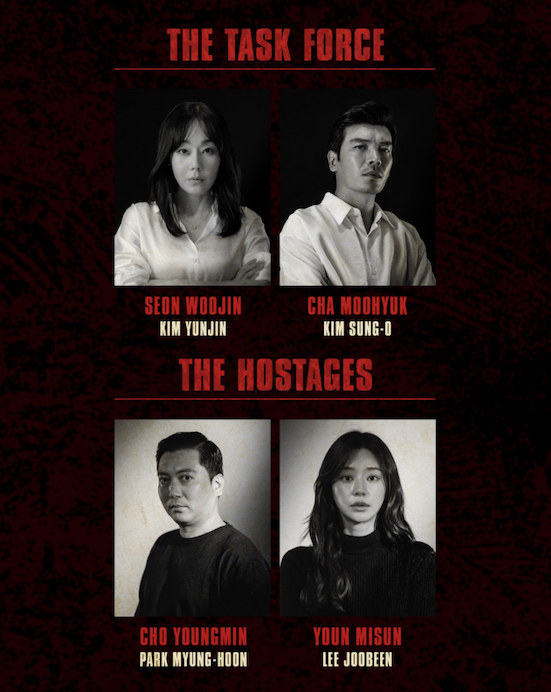 While the series is known for its daring, well, heists and high stakes drama combined with a surrealist storytelling, it's also become famous for its empowering female characters. For one, the show is told from the vantage point of a female character, Tokyo, which is rare for a crime thriller. 
"Empieza el matriarcado" (Let the female matriarchy begin), says Nairobi in the first season when she (spoiler alert!) temporarily takes the reins of the crew. 
"'Money Heist' has always been a show that highlighted the strengths of its female characters. Although the thieves are led by the Professor (Álvaro Morte), women like Tokyo (Úrsula Corberó), Lisbon (Itziar Ituño), Stockholm (Esther Acebo) and Nairobi are mostly calling the shots and getting the job done," we wrote before. 
We're excited to see how the Korean adaptation is going to continue this tradition of strong women doing (and solving!) crimes. Since the current cast is following the same structure as the original show's first season did, we're wondering how soon we'll be seeing the other female characters who eventually joined the crew in later seasons. I can't wait to see Manila!
Photo courtesy of Netflix
Follow Preen on Facebook, Instagram, Twitter, YouTube, and Viber
Related Stories:
Alba Flores on taking a break from 'Money Heist': "It's liberating"
A conversation with Manila, the newest thief in 'Money Heist'
The strength of the matriarchy in 'Money Heist' according to Alba Flores
Is Nairobi going to die in 'Money Heist' season 4?