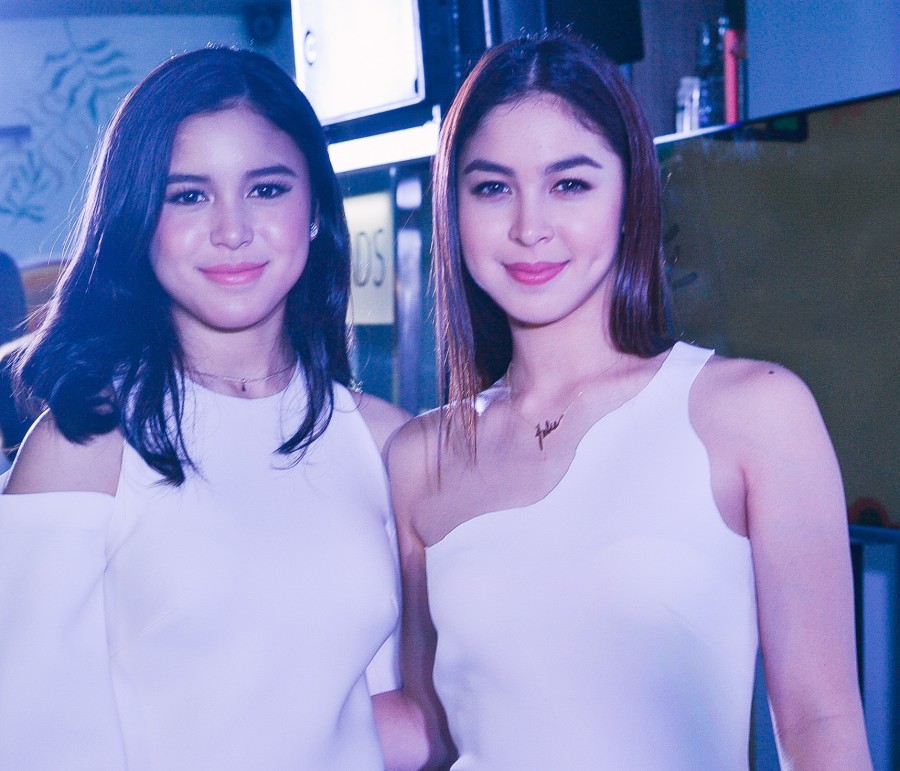 Since entering the showbiz industry a little over two years ago, Julia Barretto has called our attention beyond the fabled family name. But taking her cue from celebrity siblings Poppy and Cara, and Gigi and Bella, why stay as a single force when you can form a duo to be truly reckoned with? 
At the Pond's Besties Soiree, Julia brought along her sister Claudia to show that as much as they have been steadily gaining traction on their own, being a pair is now a formula for sure success. We threw a few questions at the sisters to test just how much they know each other.
Preen: Who among the celebrity sisters out there are you most like?
Claudia: We love the Jenners.
So which one is Kylie and which one is Kendall?
Claudia: We share the same characteristics with each one of them.
Julia: Yeah, there are some things about Kendall I find in myself, and there are some things about Kylie that [I find in Claudia]. The both of us are a mix of the two.
What is one thing you constantly fought about even when you were kids?
Julia: Nothing in particular. It's just that [both of us] always want to have the last say.
Does it also include outfit choices or makeup trends you prefer?
Claudia: No. We are not that shallow.
Julia:  We choose our battles. It's always about the important decisions.
How would you describe your sister's style?
Claudia: Julia loves to experiment and she's very edgy.
Julia: Claudia's style is very [unpredictable]. She's so brave to mix patterns to do for myself.
What is one makeup item you would buy for your sister because you know she never goes without it?
Julia: I would give her an eyebrow pen or powder. She loves a strong brow.
Claudia: I would get Julia lipstick but I don't know which color, because I can't tell what she'd prefer. She often changes shades according to her mood.
What's one fashion trend you're loving right now?
Claudia: Right now, I am so obsessed with halter tops.
Julia: For me, I go for jumpers.
What kind of clothes would you buy for your sister?
Julia: I like it when she wears shorts because she has really long legs.
Claudia: Sophisticated looking clothes in subtle colors, because I know she doesn't want to go out of her comfort zone.
What do you love doing together?
Julia: We love traveling together all the time.
Photo by Acushla Obusan