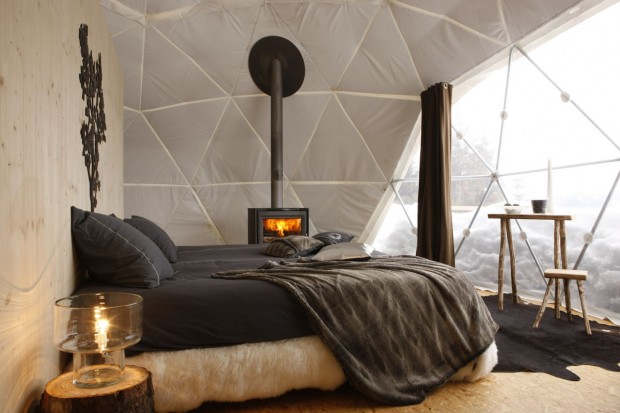 There's truly nothing like being one with the great outdoors. You've got the beautiful open sky. Fresh air. Fresh water. Fresh fatal percentage of being attacked by a bear or struck by lightning. Yikes. Okay, so camping probably isn't for everyone. Luckily, for those who still want to feel theoretically in tune with nature, there's 
glamping
.
Yes, it actually does mean glamorous camping, where the intimacy of camping, and the luxury of travel meet. We've got 10 destinations for you, where you can leave your bug spray and mosquito nets at home. You don't even have to worry about things as trivial as perspiring.
#1  

Bali House and Bali Cottage at Kehena Beach, Hawaii (P8,800 per night)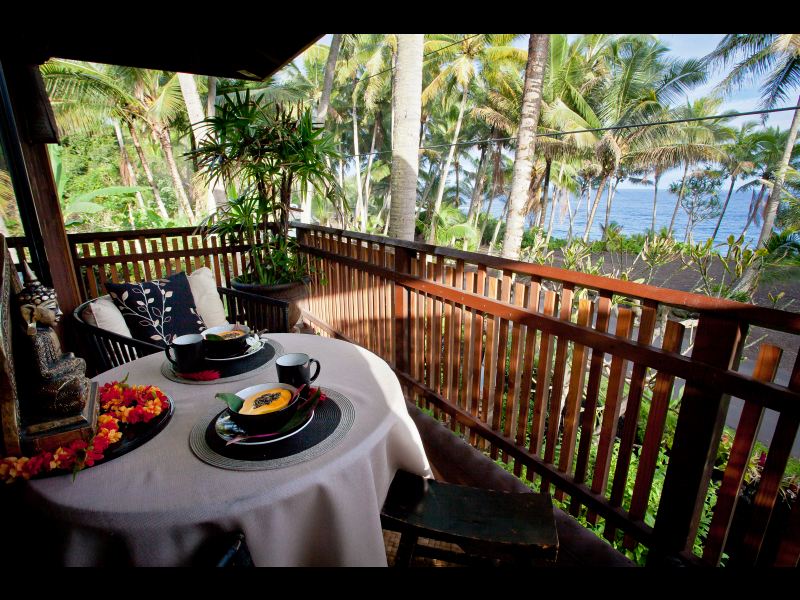 This private cottage nestled in the heart of Hawaii is the stuff of beach paradise fantasies. It's a 1,000 square-foot, 100-percent eco-friendly house that comes fully equipped with bathrooms, garden spas, kitchens, and jacuzzis. If that isn't enough for you, the ocean cliff, marine sanctuaries, boating, snorkeling, and hiking tours are all a mere stone's throw away.
Bali House and Bali Cottage. For more information, visit their website. 
#2 San Diego Zoo at San Diego, California (P10,200 per night) 
Roar and snore to African animals right outside your tent. Enjoy an overnight stay in one of the zoo's 46 comfy, safari-style tents that are right beside a grazing area for rhinos, giraffes, gazelles, and more. They even have special themes throughout the year, such as an adults-only Valentine's Day event where one can opt to have a candlelit dinner and wine, with a view of the wilderness.
San Diego Zoo. For more information, visit their website.
#3 The Ranch at Emerald Valley, Colorado Springs (P37,000 per night) 
With three bedroom cabins giving off their own unique Rocky Mountain vibe, this ranch is picturesque and ideal for intimate gatherings, or a party for two, if you please. It also borders around more than 100,000 acres of the Pike National Forest. Rustic charm at its finest.
The Ranch at Emerald Valley. For more information, visit their website.
#4  The Ultimate Traveling Camp in India (P162,000 for five nights) 
This nomadic camping tour promises one the most exotic yet luxe stays in India. This five-night affair includes rafting down the river Indus, exploring the tribal Naga villages, sunrise prayers at Ladakh's Thiksey Monastery, and a first-hand experience of the Hornbill Festival. It's simply a marvelous culture classic.
The Ultimate Travelling Camp. For more information, visit their website. 
#5 Norden Camp in Labrang, China (P12,100 per night) 
Take the opportunity to immerse yourself in the Tibetan lifestyle in

any of Norden Camp's

eight log cabins and four handwoven tents that rest right on the Tibetan Plateau. Bordering a river, the campsite is also home to local flora and fauna, such as marmots, foxes, and gazelles. You can opt to spend your days trekking on horseback, and stargazing around a bonfire, but they can also customize your experience according to your interests.
Norden Camp. For more information, visit their website.
#6 Whitepod in Switzerland (P28,500 per night) 
While most of us are slaving under t
he
m
etro
heat, while away the wintertime at the top of the Swiss Alps, no less. Their fifteen dome-like tents come fully-equipped with stoves, private bathrooms, and an amazing view of the Les Cerniers village. Enjoy activities such as skiing, dog-sledding, and snowboarding to kill time during the day.
Whitepod. For more information, visit their website. 
#7 Longitude 131 in Australia (P104,500 per night) 
Have a taste of the desert and Australian Outback, without the dirt and grime. Each tent includes personal iPads and Bose speakers, to match. The resort also offers walking tours, an on-site pool, camel rides, and helicopter trips around the Uluru-Kata Tjuta National Park. How is that for "roughing it?"
Longitude 131. For more information, visit their website. 
#8  Greystoke Mahale in Tanzania (P211,700 for a four-night stay) 
A several-hour journey via plane or boat is the only way one can reach this site. Intimately isolated from the hustle and bustle of civilization, the camp's huts are tucked into the forest, where guests are treated to a spellbinding view of Lake Tangyanika. It is also home to some resident chimpanzees that freely roam the area.
Greystoke Mahale. For more information, visit their website.
#9  The Roundhouse in England (P20,150 per night) 
Spend a night in an Iron Age-style home that's nestled in Bodrifty Farms, Cornwall, in the southern part of England. Activities include fishing, surfing, star-gazing, and on-site gardening. The place is bathed in historical charm.
The Roundhouse. For more information, visit their website.
#10  Secluded Eco-Cabins in  Ecuador (P9,9000 per night)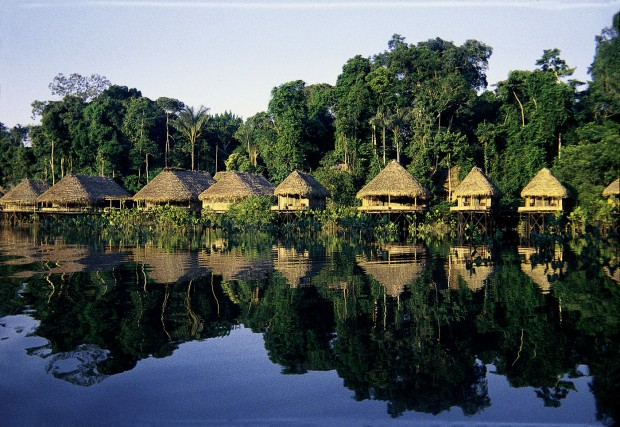 These solar-powered eco-cabins are remotely secluded right smack in the middle of the Amazon Rainforest. Accessible via a three-hour canoe ride from Coca, and a 30-minute flight from Quito, guests can bask with spectacular views of nature's canopy, and flourishing native plant life.
Secluded Eco-cabins. For more information, visit their website.