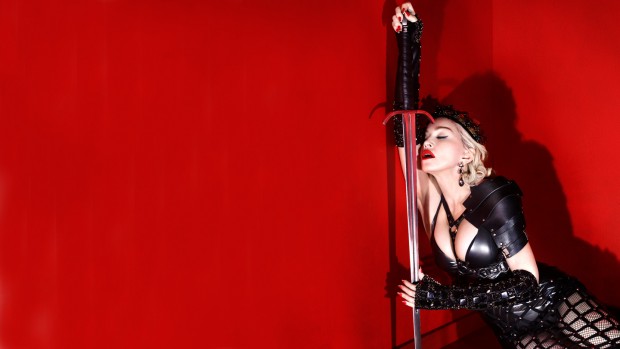 If we were to go by how she's been arranging her Rebel Heart tour, Madonna sure isn't stopping any time soon.
A few good folks thought it would be nice to finally bring her here to Manila, where fans of varied ages would kill to see her live. The tour's notably special since Madonna's heavily involved in every aspect of this hours-long shindig. (This time, she won't annoy people for the noise she'll make.)
It's one full-fledged production that may just top even the grandest of Korean pop productions. Judging from the teasers, there will be pole dancing, intense choreography, and dancers in habits. Expect her to sing a few favorites like "Vogue" and "Holiday" for all of you old-timers out there.
WWD
has also spilled some design deets, and confirmed that Madonna will wear the following: Jean Paul
Gaultier
(duh), Jeremy Scott, Alexander Wang, Alessandro Michele, Fausto Puglisi, Prada, Miu Miu, Swarovski, and

Lebanese designer
Nico
las Jebran. On top of these, she's been working closely with Academy Award-nominated costume designer a.k.a. devoted stylist

Arianne Phillips. 
Sketches aren't out but well, we can just see her wear them in person.
The Philippine leg is a two-day affair happening at the Mall of Asia Arena on Feb. 25 to 26, 2016. Ready your wallets—to see her in the nearest flesh means shelling out P57,750 for a VIP seat.
Pricey? Come on, bitch. It's Madonna.
Rebel Heart World Tour: Madonna, Live in
Mani
la
.
For ticket information, visit the SM Tickets website.