This August, #PreenFitSpo stories run around the topic of fitness, while striding in related matters of athleisure, pop culture, and romantic relationships.
On my last trip out of the country (which was so, so long ago), I was lucky enough to travel to Singapore with people who love to work out as much they love to eat. And by that, I mean we were the type of crew that headed to the nearest hawker center we could find and plunked down 100 SGD each for curry with Roti Prata, chili crabs, lobster, Biryani rice—we basically gave in to every craving. The next morning, we all met up at 6 a.m. at the hotel gym, burned some serious calories, then hit the breakfast buffet hard.
This was basically our ritual for three days. As I get ready to leave for my next trip, I'm a little concerned about how to stay fit without other people to keep me motivated.
If you feel the same way with the long weekend coming up, here's a list of 7 portable items you should pack, based on your preferred physical activities, to keep you working towards your fitness goals.
Bootcamp, Circuit, and High Intensity Interval Training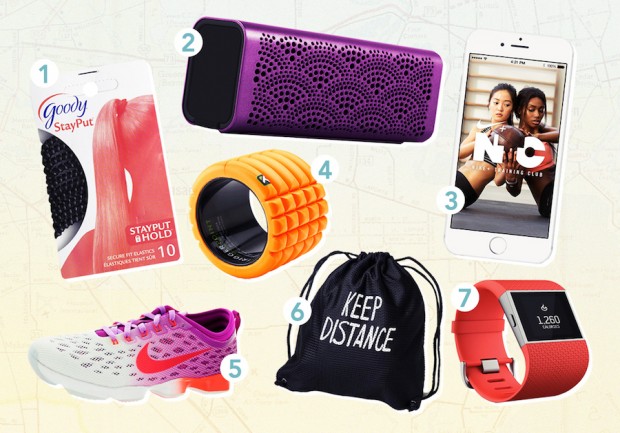 While I was in Singapore, I used the free Nike Training Club app in place of my usual Bootcamp coach. You can choose from Beginner, Intermediate, and Advanced workouts based on your fitness level. Some workouts require dumbbells or a medicine ball (which your hotel gym would have), but mostly it's movements that don't require equipment, like squats, planks, burpees, tuck jumps—you get the idea.
For this type of activity, you'll need a good Bluetooth speaker like Braven Lux that can easily connect with your smartphone so can put your audio trainer on speaker and to blast music to keep you uppity. Invest in wearable tech like the Fitbit Surge, which records and summarizes your physical activities, keeps track of your heart rate, and even monitors your sleeping patterns.
A good pair of trainers like Nike Zoom Fit Agility Training shoes work best with the dynamic movements required and sturdy hair ties like Goody StayPut Slideproof Elastics assure your ponytail won't come undone. Last, but most important is a mini foam roller, which is convenient, portable, and essential for managing the soreness after a good workout.
Yoga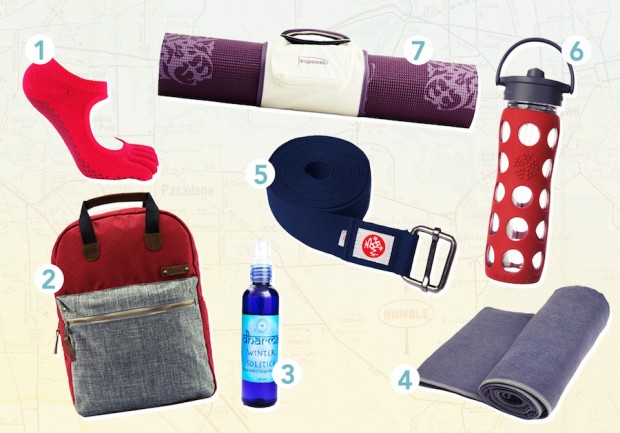 If you're not the type of person who likes intense physical activity and explosive movements, I'm guessing yoga is more or less your speed. And that's great because there are tons of videos on YouTube that offer 30 to 40-minute sessions all for free. My personal favorite is Yoga with Adriene. Start by checking out her 30 Days of Yoga challenge.
For most people, a yoga mat is all you need, but for some, you'll need a little assistance, depending on how long you've been practicing. Some things that will help you ease into your practice are a yoga strap (for whenever you can't reach your toes), a microfiber yoga mat (that absorbs sweat, so you won't slip on your mat), and grip socks that can help you go a little deeper into your Downward Facing Dog.
Surfing and water sports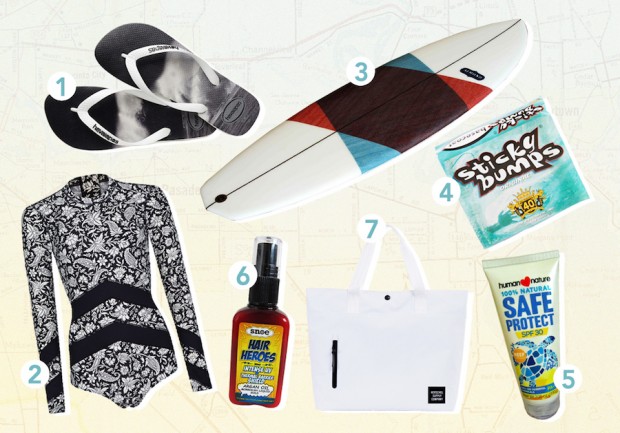 If you're bound for the beach, then all you need, really, is a great swimsuit and you're all set. However, if you're interested in something a little more intense, you may want to take up surfing as a hobby. Many people who surf agree that it is scary at first, but once you get the hang of it, you won't even notice that you're really exercising your body. Because it requires a lot of balance, it helps strengthen your core. Paddling your board is a great upper body workout, as well.
While you won't need more than a surfboard and a swimsuit, it's imperative that you slather on some sunscreen—skin cancer from sun damage is real, so please stay safe. Since you're out on the ocean, choose a reef-friendly sunblock like Human Nature Safe Block, which won't negatively affect our coral reefs. Throw all your stuff in a waterproof tote like the Herschel Alexander Tote, which is made of tarpaulin and can withstand a few waves itself.
Art by Dorothy Guya