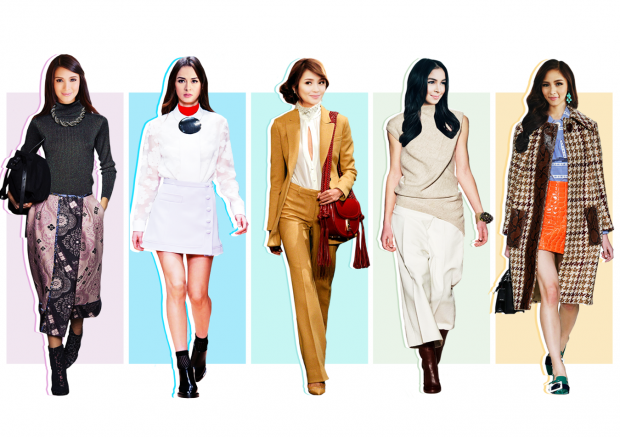 It's not that we are against their current personal style, but wouldn't it be cool to have our way with how top local celebrities dress?
Preen plays celebrity stylist. We have our favorite fall/winter 2015 looks and our local celebrities in mind. Together, we mashed them up to come up with the perfect—sometimes, unlikely—looks that we never thought would have worked.
Here are the results of our little game of dress-up.
Kathryn Bernardo in femme menswear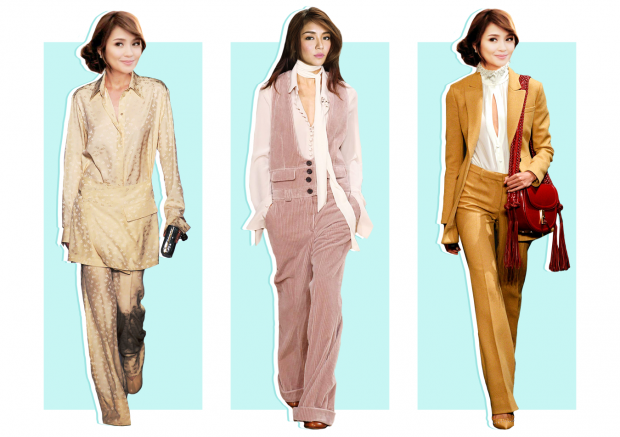 We don't want to see the young Kathryn grow up just yet, but wouldn't she be so sleek in these ultra femme menswear looks? She's mostly seen in her usual pastels and florals so this shift in sartorial disposition is quite the shake-up on her current style. This light layering of sheer blouse and corduroy jumpsuit from Chloé might be a good start for her as it hits the middle ground between youthful glow and grown-up demeanor. Stella McCartney and Altuzarra could be her go-to designers should she really go the menswear route. From left to right: Stella McCartney, Chloé, and Altuzarra
Marian Rivera in 21st-century mod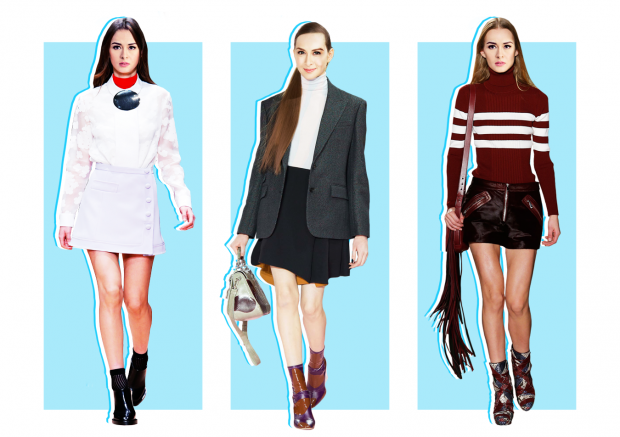 Marian's beauty is timeless to say the least. You can thoughtfully put her in any era and she'll just gracefully morph into that time. It is no surprise, then that even today's swinging '60s vibe on the runways is like a trend made for her. A-line skirts and high necks sound passé, but when done with a 21st century twist on Marian, they all of a sudden become extra covetable. Just look at Emilio Pucci, Carven, and Christian Dior on her. From left to right: Carven, Christian Dior, and Emilio Pucci
Julia Barretto in minimal whites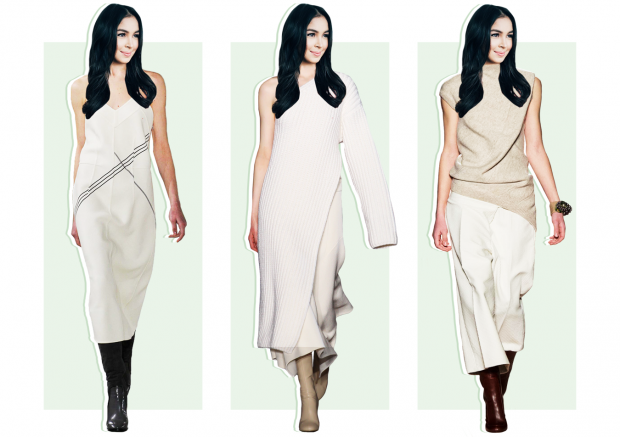 The always trendy Julia is ahead of the fashion curve already. But of all her tried-and-tested looks, going minimal could be a new favorite. May it be just an easy slip dress from Jil Sander or something as grown-up as a chunky Stella McCartney sweater dress and skirt, these suggestions are not bad at all. Wait till you see her in this Victoria Beckham look—case closed. From left to right: Jil Sander, Stella McCartney, and Victoria Beckham
Kim Chiu in coat dressing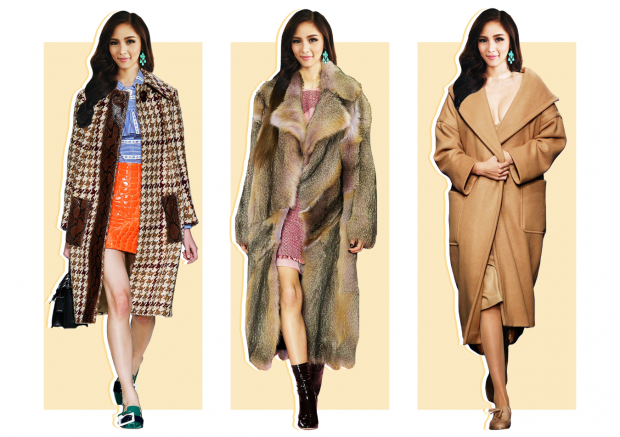 Just like any role she plays, Kim Chiu can be the star of any look she likes. Say, for example, this season's coat dressing. She'll be able to channel Marilyn Monroe in a Max Mara coat or maybe a little of Twiggy in this yellow Miu Miu iteration. This goes to show that even when she's all bundled up in a plush coat (I mean, just look at her in a fur Christian Dior), Kim just owns it. From left to right: Miu Miu, Christian Dior, and Max Mara
Heart Evangelista in pared-down bohemian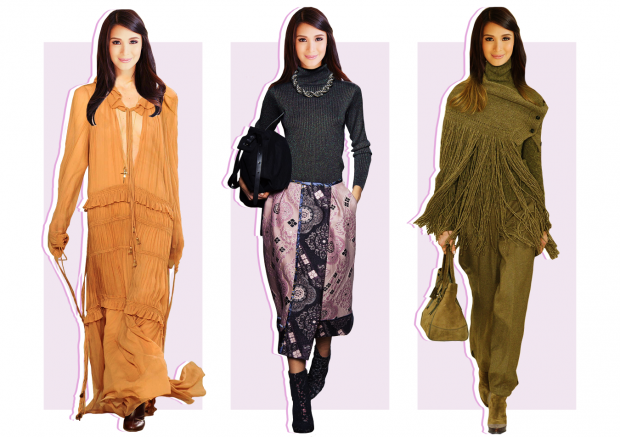 If you have a face like Heart's, the fashion world is basically at your disposal. Her face is like a blank canvas—a good starting point of any style you can imagine. But apart from her usual classic, well thought-out looks, going bohemian wouldn't be a bad choice for her as well. The floor-sweeping ruffled nightgown from Chloé is like a piece made just for her. And who would've thought a Ralph Lauren poncho could be associated with ease when worn by Heart? Nobody else rocks a poncho like that! Let's not even begin to discuss how immaculate a Dries Van Noten turtleneck top and an asymmetrical skirt combo is on her. From left to right: Chloé, Dries Van Noten, and Ralph Lauren
Art by Dorothy Guya