"I don't have a coming out story" is the first thing Paolo Pangilinan says to me, his finger scrolling through my phone after I hand it to him. He didn't have to come out, he says later. "I didn't feel the need to. [My coming out] was more of a build-up."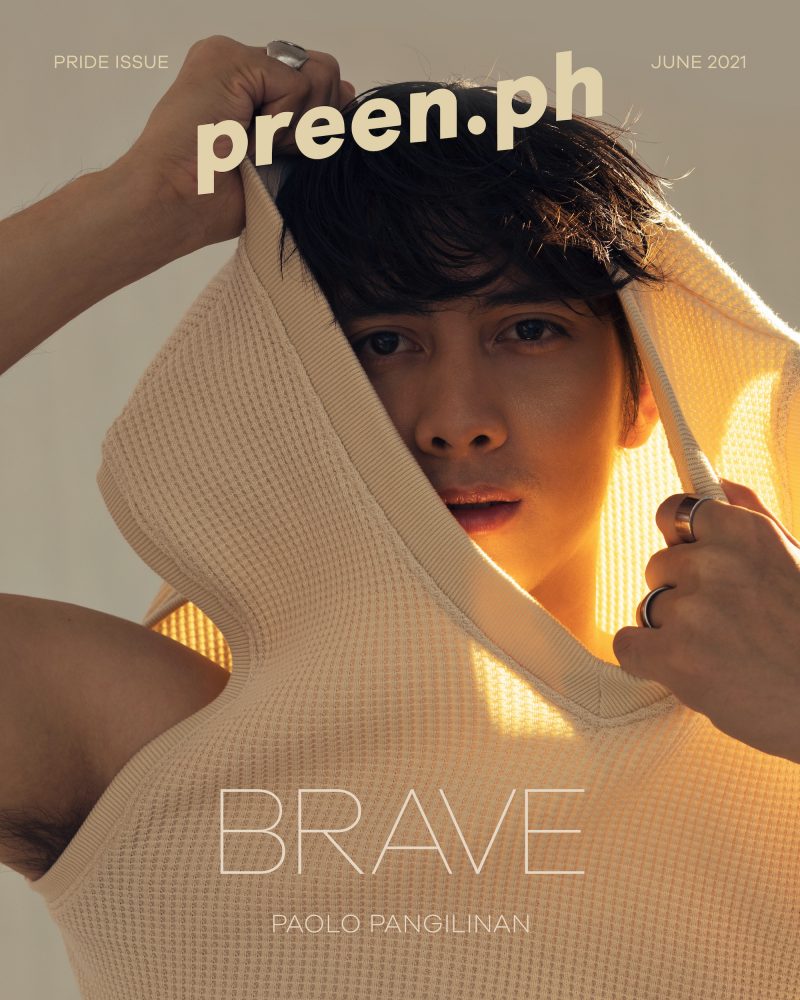 Paolo is the athlete-turned-breakout star of the BL (boys' love) show "Gaya sa Pelikula," which came out last year. It was centered around two housemates slowly falling in love with each other. Paolo himself is soft-spoken yet eloquent, choosing his words carefully when he talked. 
His character, Karl, figured out his SOGIE in college, so I wanted to know when he figured out his own. "[When did I] have an understanding of what queer was and know that I fit in that category? Probably 12, 13." It was mostly urged on by pop culture. "That's every adolescent's way of navigating the world or understanding yourself. We have these idols. It's like how kids love BTS," he says. "Well," he corrects himself, "Not just kids love BTS."
"Things that were related in any way to queerness, I gravitated towards. That was mostly it. I wasn't reading meta-analyses of what gender is," he jokes. 
His favorite queer icons are Maya Angelou, Frida Kahlo, and Lady Gaga. His favorite Lady Gaga song is "Hair," a self-liberation anthem off "Born This Way." Like all little monsters before him, he too had a phase of making photo manips of Gaga on Facebook, but they've all since been scrubbed out.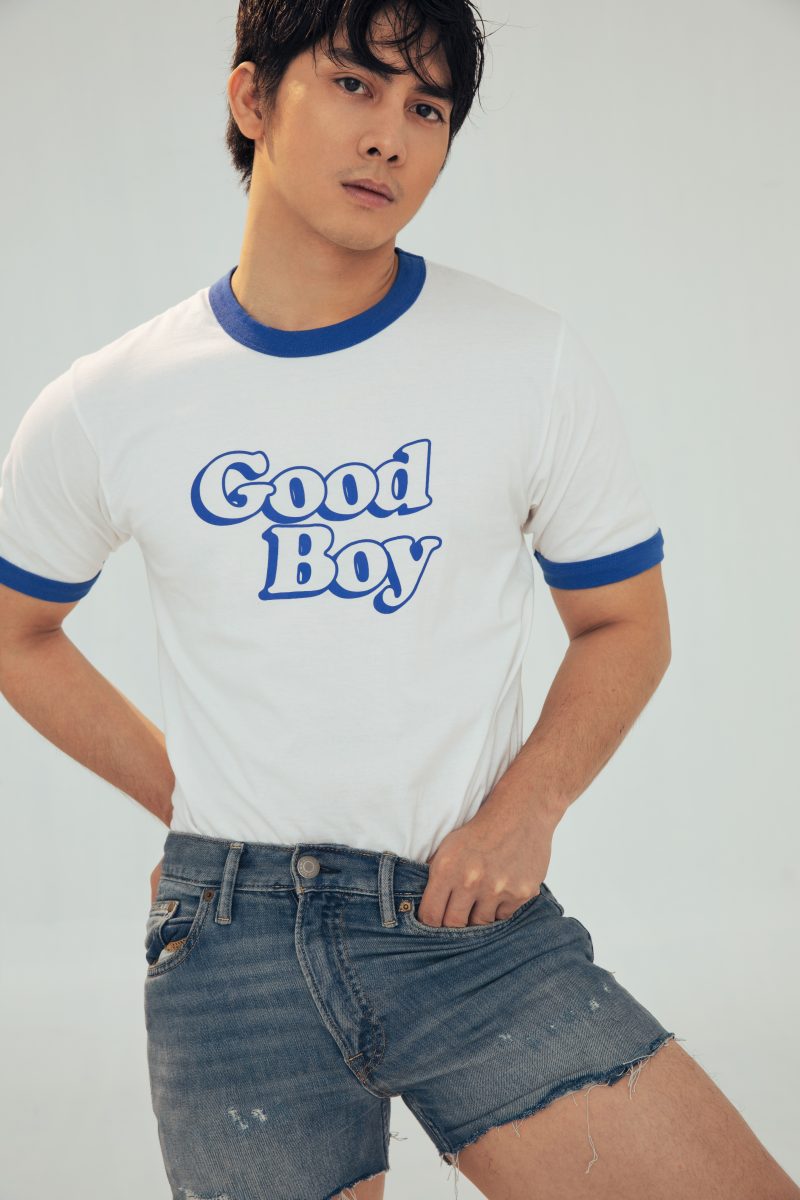 His gradual coming out started around the same time. "[When I was] 12 years old, I would have crushes on guys and tell everyone about it. [When I was] 19 years old, I would tell my mom, 'Oh my god, this guy's so hot.'" 
"There wasn't anything dramatic," he said. I imagine coming out is so dramatic. There's a sit-down discussion. You say, 'Mom, I'm gay,' and then the balloons fall down and there's a production in the middle of it. But I didn't have that. I just [told] my mom about my day, I guess. Maybe it [was so] casual that I don't remember."
"I do realize that it's not the same for every family. I still think my story is just as relevant."
He's quick to point out that as warm and cheery as his story sounds and as accepting his family seems to be, it hasn't been easy either. "It's a systematic problem," he says about facing pushback on his identity. "Not a single queer individual goes through the experience unscathed. My family is no exception to that."
He says that his sister (who has since come around) was initially not as welcoming, but he soon noticed that if anyone would bully him for being gay, his sister was the one who had his back. "I guess the reason why she was so mad at me was because she was so mad at the world for being mad at me." But "ever since then, my sister's been a gay icon."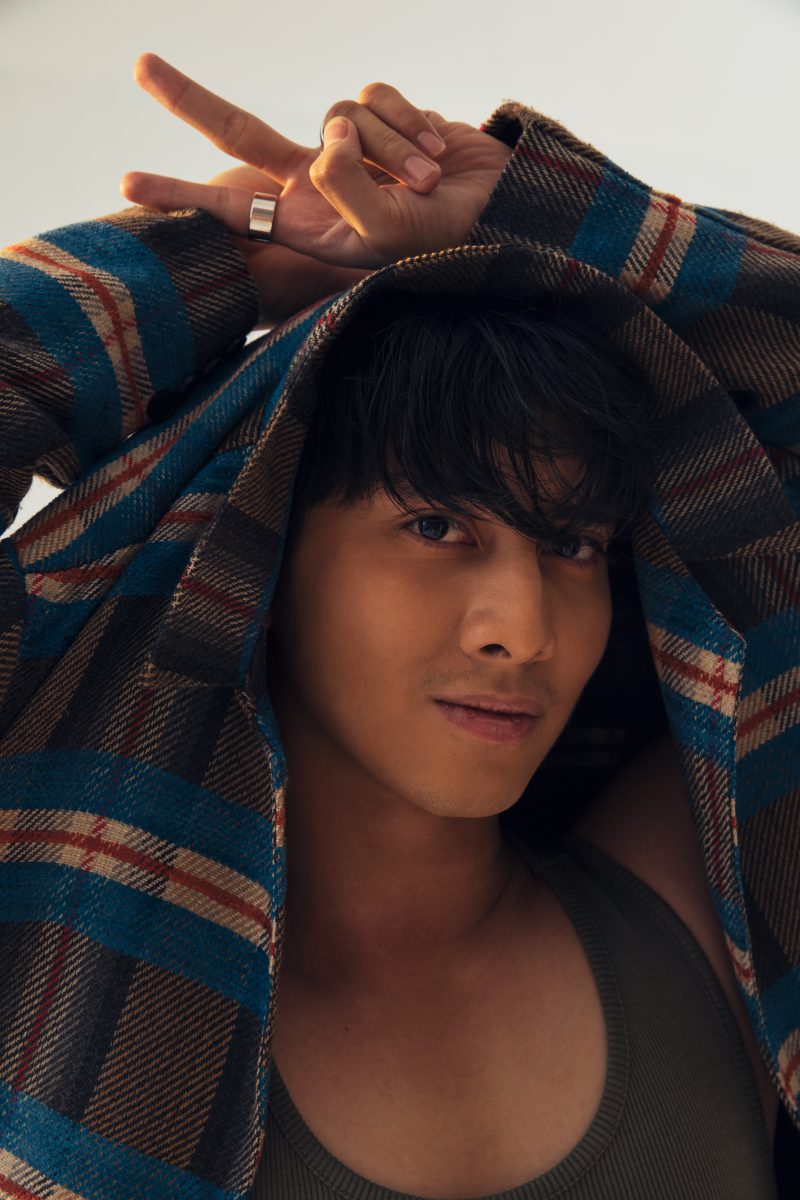 Paolo also quickly fell in love with sports. Many people know about his stint with the UP Pep Squad, but he was also in the development team in the national gymnastics team for trampolining. "I don't think a lot of people know about that. Not all of them know about me doing trampoline gymnastics for quite some time. Before I quit, I initially planned on competing sa SEA Games 2019 with my best friend BJ Mendoza." 
He was drawn to gymnastics because he was always the youngest among his classmates and his teammates. "I was the smallest, the bravest, and the youngest in the bunch so I always wanted to prove myself. I would do anything they wanted me to do. In Filipino it's called uto-uto. So whenever they would tell me to do some stunts, I would do it."
"What I really appreciate about it is that it's a very unforgiving sport. In other open-ended sports, you have another rally point. In volleyball, you have 25 chances to get the set. In basketball, there's the league. I get to play around 14 games a semester," he explains. "And then there's playoffs within gymnastics and cheerleading that's just five minutes of your day for hours and hours of training. That's what I really like about it. It's very high stakes, high rewards. And the euphoria you get in that one moment—around 3,000 people screaming at you. It's just such a good thing."
Sports was a safe space for him. "There are so many queer athletes," he says. "Being a queer athlete in a safe community isn't just about being comfortable around the team. It also affects your work ethic and so many things. You're allowed to express yourself in environments where you're supposed to perform."
He later adds that his friends were also key in him becoming open about his queerness. "It's helped a lot that I have friends who supported me and didn't think of it as anything other than just another thing they should love me for."
"That sums up the queer story of gymnast Pao," he says.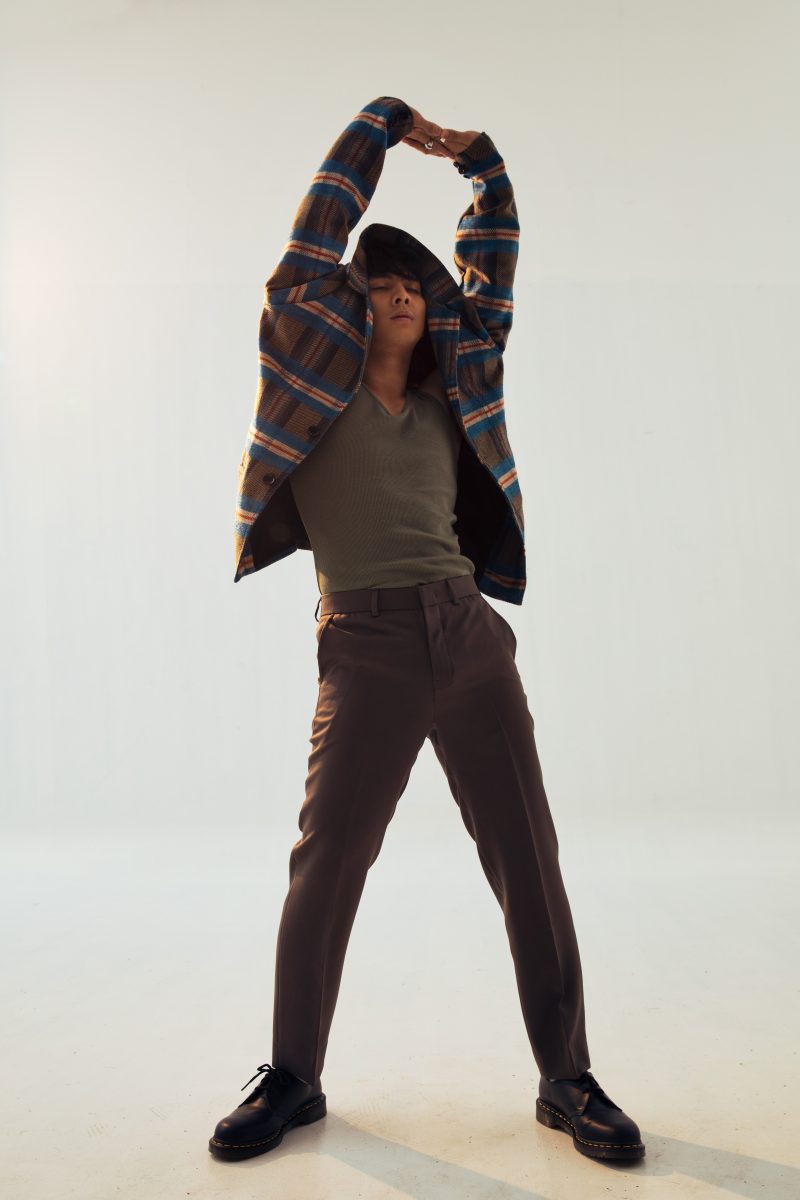 As for his actor era, his big role on "Gaya sa Pelikula" sort of started with fancasts. "People were posting pictures of me on the internet saying that [I should get] the role of Vlad," he says, adding jokingly, "The role that I got."
"And then from there on out, they said I should audition."
On "Gaya," Paolo plays Karl, a stressed-out architecture student who ends up cohabitating with his neighbor Vlad. Both have a love for film: Karl wants to shift to film, while Vlad is a film major. Karl is somewhat of a recluse, a little bit scared of the transitions he's facing.
Paolo says he and Karl may not have a lot in common, but some of Karl's journey mirrors his own. "He's basically going through these transitions in life that any other college student would go [through]. That was me, getting to meet all these new people, finally breaking free of the Judeo-Christian religious bombardment most Catholic high schools put their students in. [It was] a more open environment where there [are] greater opportunities for you to express yourself."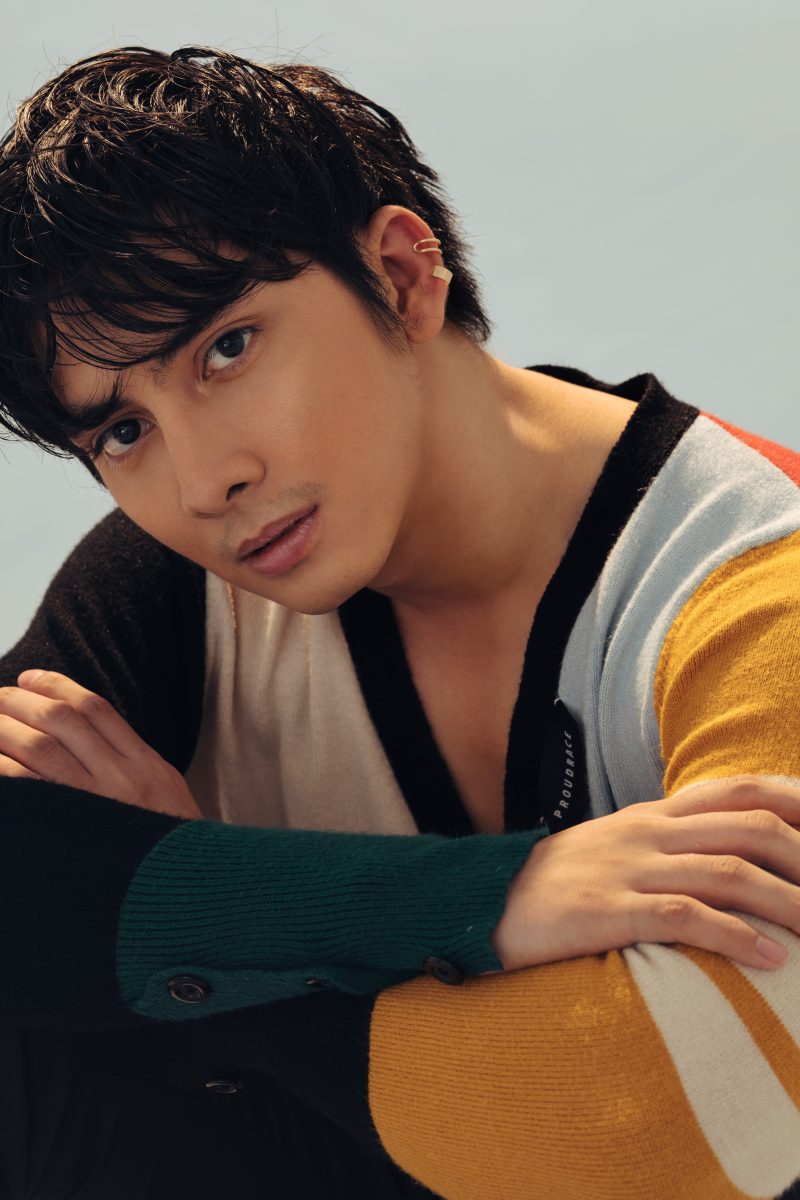 But character-wise, he and Karl were not alike at all. "How [Karl] decided to go about [his decisions] is different," he says. "Karl is the opposite of me. We only have a few similarities. Our main similarity is our SOGIE, everything else is different. Our worldview [varies]. Pao is very different from Karl. How we process emotions [is] very different. In real life, I'm more like Vlad. And unlike Karl, I go with what I want without any hesitation. But the best thing [we have in common] is that we always try to be brave."
He walks back on calling his and Karl's biggest similarity being their queerness. "Our main similarity is that we both decided to be brave."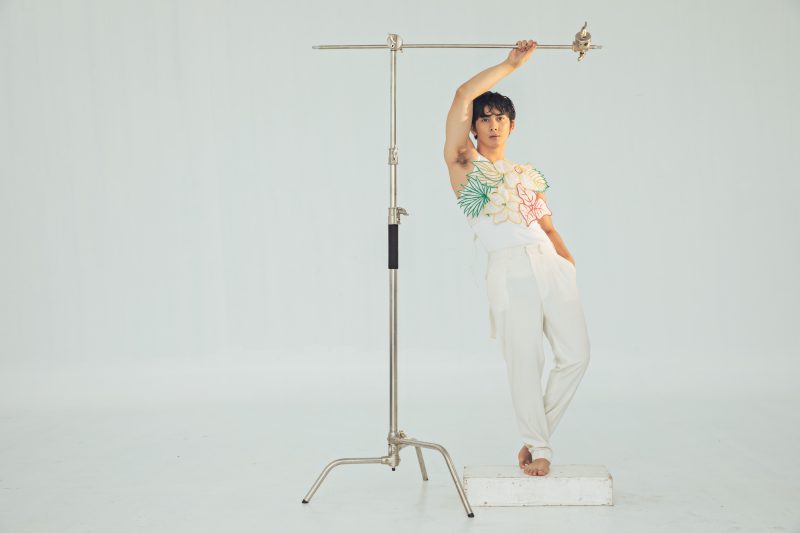 Many people have seen Paolo's bravery in real life, too. Just hours after our interview (and allegations concerning "Gaya's" creator circulated on social media), he spoke up about harassers being given a platform within the LGBTQ+ community in a series of cryptic tweets. "Basta 'yung sakin lang harassers shouldn't be put in positions of power esp when they've been reported already," he wrote in one tweet. 
"Basta mga beks and all hindi niyo utang na loob sa kahit sino na bading kayo at gusto niyo tumulong sa kapwa niyo beki ok," he wrote in another. It's a powerful statement, and it's hard not to think of it as anything other than a plausible reckoning within the LGBTQ+ community. After the allegations, the show's producer Quark Henares and director JP Habac both denounced abuse. 
"Gaya's" future is up in the air, but Paolo recognizes the "privilege" to have done a BL like it.
He points out that "Gaya" wasn't the only show on his radar. "BLs were starting to be a thing. I planned on auditioning for other BLs, but this seemed fun already so I thought, 'Go for it.' I really just thought it was cool." It makes me wonder which BL Paolo would've starred in an alternate world where "Gaya" didn't exist. 
Paolo was thinking one thing the whole time. "What I had in the back of my mind was that I just wanted for a gay kid to see this and think, 'That's me,' or 'That could be me.'"
"I felt like I was doing something special simply because it was different," he says. "I miss that. I really miss that. I really thought it was something special." He self-reflexively jokes, "I talk about 'Gaya' like it's something so distant but it's been less than a year."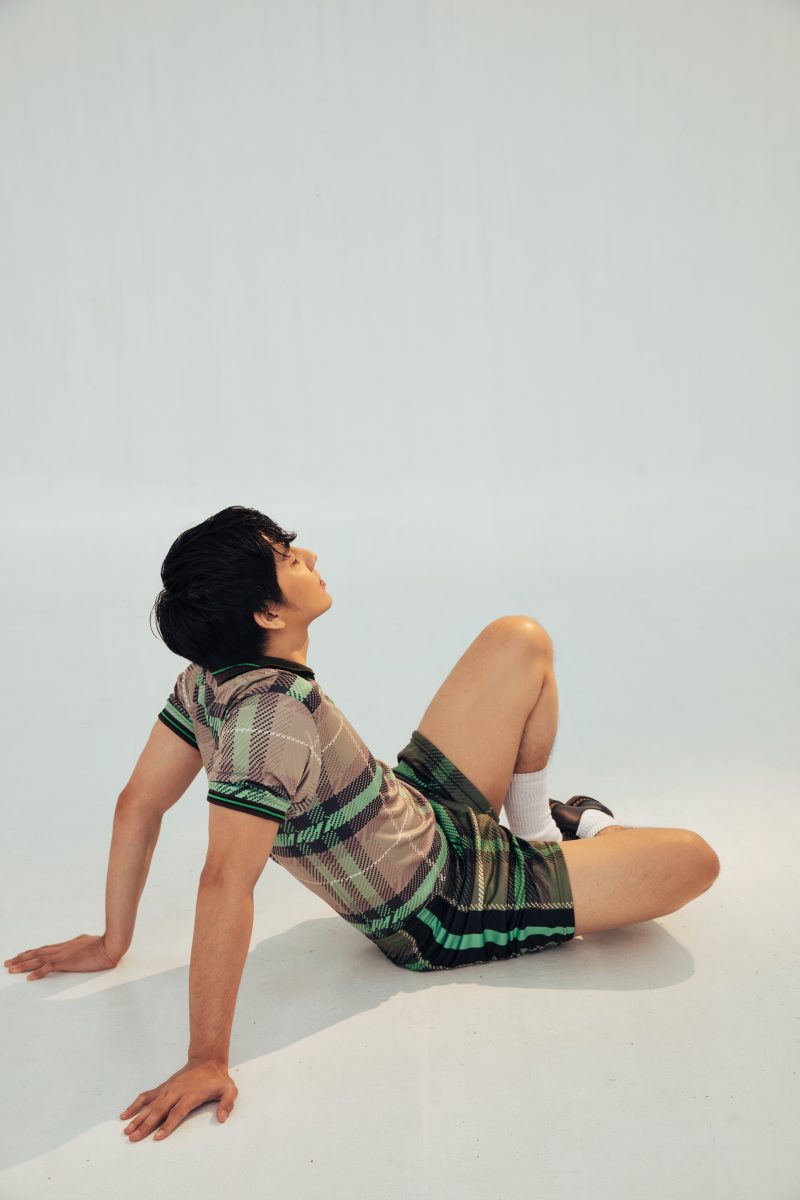 "I felt like I was creating art," he muses. "Everyone is capable of it, but not everyone experiences it. There's great privilege in that." He adds, "Yeah, and comforting the disturbed and disturbing the comfortable," quoting the famous Cesar A. Cruz line.
We talk about his popularity and fame as an actor. He pauses. "I think I'm niche-famous, you know what I mean? Whenever I go out in the street, I'm just still a regular guy, but when I go to UP and Pride events, I know what's up."
"People like me are still at an even greater hazard of being put into a box. I'm at greater risk of being typecasted into queer roles instead of straight roles," he notes. "'Di ba, it's nothing new to see straight people do gay roles? But queer people doing straight roles, that hasn't been seen here."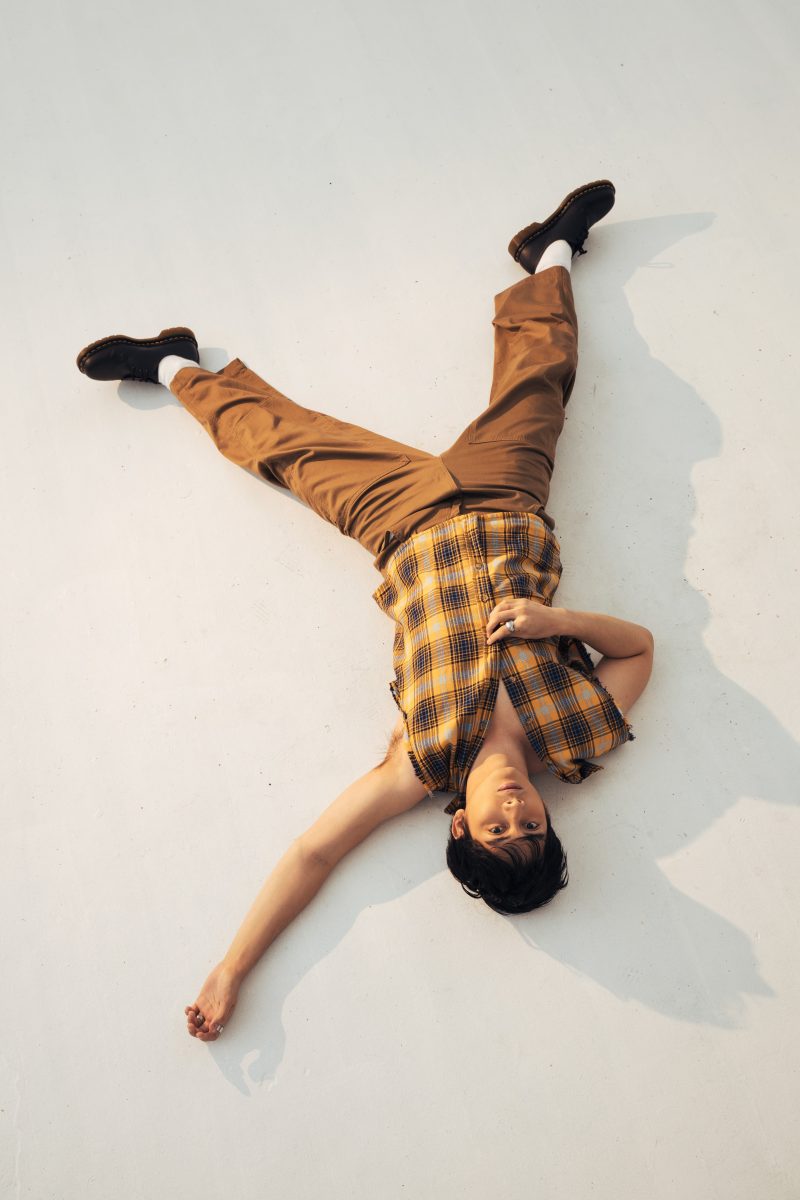 We muse that there are probably so many other queer people like us in his industry who are still in the closet. "It's not their fault that there's a system [that's preventing them from being openly queer]," he says. "That's the ultimate goal, I feel, that there should be no need to come out."
Creating safe spaces is important, but you need to start inward, he says as we end our interview. "The first safe space that you will ever find is the one with you."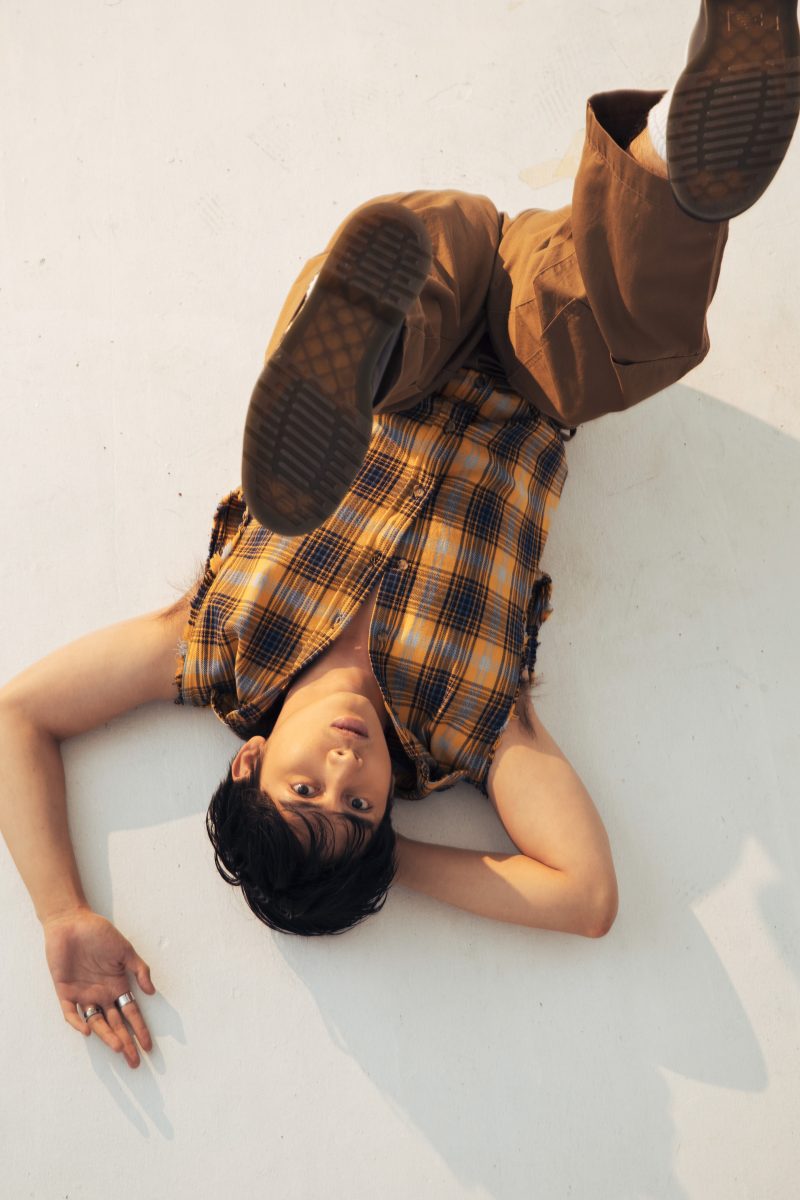 Photos by Joseph Pascual
Styling by David Milan
Grooming by Jay Herrera
Creative direction by Nimu Muallam
Produced by Zofiya Acosta
Follow Preen on Facebook, Instagram, Twitter, YouTube, and Viber