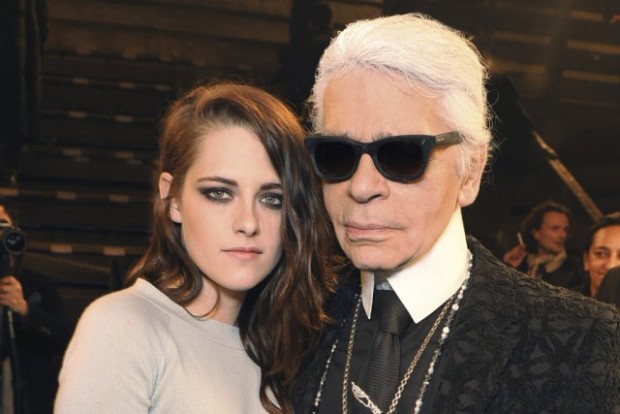 Dazed Digital reports that come Dec. 1, Karl Lagerfeld will premiere a short film he directed on the life of Gabrielle "Coco" Chanel at the Chanel Métiers d'Arts show. The creative director of the esteemed and storied fashion house also reveals that the film stars Kristen Stewart as Coco.
In the film, a metafictional experiment takes place as Kristen plays an actress who is gearing up to play Coco Chanel. Karl seems to be pleased with the result, "She played it really, really mean."
Karl also drummed up the plot, dialogue, and costumes for the film, recruiting Geraldine Chaplin, who has previously worked with the designer in other Chanel films, and Harper's Bazaar editor Laura Brown, according to WWD.
Kristen has previously worked with the designer and the fashion label, most recently as a model in Chanel's Casino for the Haute Couture presentation in Paris.
Photo courtesy of WWD