Let me take you back to 2011—a simpler time when young adult novels were being passed around classrooms and your Tumblr handle was probably accio-something. You're still not over Logan Lerman as Percy Jackson on "The Lightning Thief." You're a little bummed that Alex Pettyfer starred in the Michael Bay-produced "I Am Number Four" movie instead of literally anything else. You may or may not be invested in Nerdfighteria (coined by John and Hank Green).
The year 2011 was a good time to be a YA nerd. Hollywood was in the middle of milking the genre, so we had so much content. I'm looking back and ranking some of the most popular YA releases 10 years ago to see which ones stood the test of time. Fair warning, my ranking is based mainly on what I could personally still read from cover to cover. (Do I have good taste? That's also debatable. If you'd like to change my mind, I'm open to it.)
10. "The Power of Six" by Pittacus Lore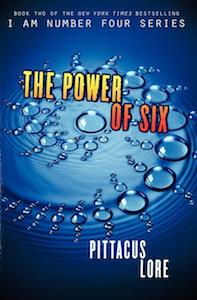 The premise of Pittacus Lore's "Lorien Legacies" series is interesting. The only survivors of an extraterrestrial race, who look like regular teens with superpowers, are being hunted down by enemies who want to kill them by order. However, it's not exactly as gripping as it could have been. "The Power of Six," the sequel to "I Am Number Four," spends its first few slow-moving chapters introducing us to a new character named Marina (Number 7) who's been hiding at a convent. And when we finally get back to John Smith (Number Four), Sarah Hart, and Six, we get an unnecessary love triangle side plot…in the middle of an FBI hunt. If only the books focused on Six being a badass.
I was kind of sad that the "I Am Number Four" movie sequel didn't get made because it had Alex Pettyfer, Dianna Agron, Teresa Palmer, and Callan McAuliffe. But not too sad.
9. "Shatter Me" by Tahereh Mafi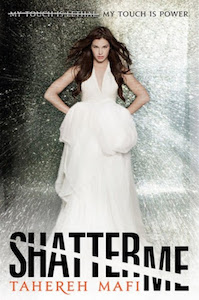 I have to give Tahereh Mafi props for her efforts to create a purple prose dystopian romance because it set her series apart. Was it the best execution with its too many strikeouts and redundant metaphors? Maybe not. But for young adult readers who may not have read experimental literature before, it's a neat trick. Its main character, Juliette Ferrars, paralyzes and kills any living organisms' energy at her touch (like X-Men's Rogue). If Juliette didn't spend so much time locked up for accidentally killing someone, maybe she wouldn't have spent so much time waxing poetic about soldier Adam's eyes.
8. "Miss Peregrine's Home for Peculiar Children" by Ransom Riggs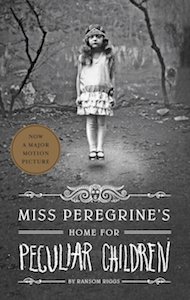 Ransom Riggs (who is actually Mafi's husband) intended for this to be a picture book and maybe it should have been. With his film background, Riggs' writing isn't the book's strongest suit. It's really the antique found photography that brings the mystery to the table.
As a Filipino, I also couldn't help but be bothered that the main character's name is Jacob Magellan Portman. Please do not remind me of white savior BS. But since it gave us a film starring Asa Butterfield and Eva Green, I'm giving it a pass.
7. "Delirium" by Lauren Oliver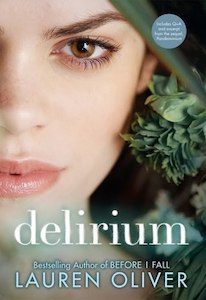 Here's another dystopian romance. In 2011, YA protagonists either had too dangerous supernatural boyfriends or the government trifling with their love lives. It was a toss-up between this and Ally Condie's "Crossed" (with its government-appointed partners). Lena Haloway lives in a society where love is treated like a disease but she meets Alex who invites her to join a resistance so they can fall in love freely. Why Alex fell in love with Lena is a mystery, but maybe she's pretty. Maybe what matters most is that the author was able to insert steamy meet-ups even though they are big no-nos for the government. 
It reminds me of the worldbuilding the genre served in 2011—not all fully-fleshed out and oddly centred on bland heroines.
6. "Passion" by Lauren Kate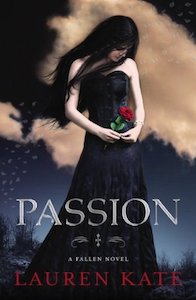 I was debating whether I should give this spot to "Passion" or "Silence" by Becca Fitzpatrick. But considering how the "Fallen" series had such iconic covers and boarding school drama, I couldn't resist but pick this fallen angel romance. In the third book "Passion," Luce Price is running through her past lives to find out why she's cursed to die at 17, only to be reincarnated again. She meets a gargoyle named Bill, who we find out is actually Satan and wants to bring her boyfriend Daniel Grigori to the dark side.
It's a fun light read but I just couldn't shake the feeling that I was giggling during parts where I shouldn't be.
5. "Divergent" by Veronica Roth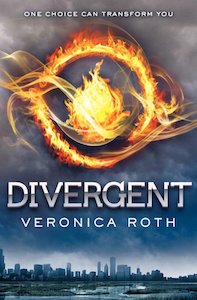 The "Divergent" trilogy is one of the better received YA dystopian novels in the era. Beatrice Prior is divergent because test results say that she doesn't conclusively just fit into one of five factions. The series does have romance but it's not the focus of the action-packed plot. There's a few interesting social commentaries about identity and segregation which are always welcome. Judging from the missing last act of its movie series adaptation starring Shailene Woodley and Theo James, it may have suffered a bit from comparisons with "The Hunger Games."
4. "Daughter of Smoke and Bone" by Laini Taylor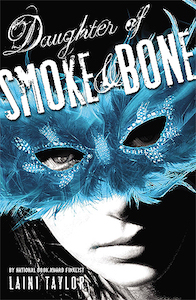 Perhaps not as well-known as the other entries on this list, Laini Taylor's "Daughter of Smoke and Bone" is a vibe. Prague art student Karou was raised by chimera and is tasked to fetch teeth in exchange for wishes.  She goes to Marrakesh to purchase teeth and there she meets an angel named Akiva. It's your angel-falls-in-love-with-a-demon story with a cool spin. Also, Karou "wished" for natural blue hair. Relatable. I too would waste a wish to naturally change my hair color on a whim.
3. "Where She Went" by Gayle Forman
The sequel to Gayle Forman's "If I Stay" is a lot different from its predecessor. We're in rock star Adam's POV years after he and Mia, now a Juilliard star, broke up after she woke up from her coma. It's as emotional as the first book but the heartache comes from a different place. The song recommendations are also still present and speak of a different approach to grief. I personally enjoyed it more and I'm glad it didn't get a movie adaptation that couldn't measure up to it. Sorry, Chloë Grace Moretz.
2. "Clockwork Prince" by Cassandra Clare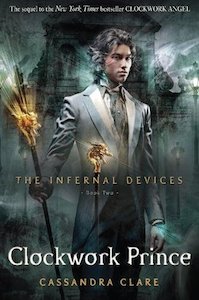 Yes, I am an apologist for Cassandra Clare's Shadowhunter world. While "City of Fallen Angels" from "The Mortal Instruments" also came out in 2011, the second book in "The Infernal Devices" prequel trilogy, "Clockwork Prince," was much more to my liking. Set in Victorian London, we follow warlock Tessa Gray and Shadowhunters Will Herondale and Jem Carstairs as they try to find and capture an evil industrialist without getting killed by automatons. Aside from the lack of pseudo-incest that unfortunately made up a lot of the drama in the first series, I loved that the characters of the prequels are still ansgty but more empathetic.
"The Mortal Instruments" might have the movie and the TV series. But this one doesn't have infuriatingly selfish couple Clary and Jace. A big bonus.
1. "The Son of Neptune" by Rick Riordan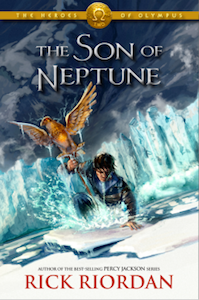 In 2011, Rick Riordan also released "The Throne of Fire" from "The Kane Chronicles" but I had to go with the second book in "The Heroes of Olympus." In "The Son of Neptune," Percy Jackson is back but his memories have been wiped out. He travels to Camp Jupiter where all the kids of Roman gods train. Maybe I'm biased but when a book has Hades' gay kid Nico di Angelo and Thanatos in it, it's a banger. Riordan's Greco-Roman sequel series is still as fun as it was back then.
Is your top YA pick on the list?
Art by Pammy Orlina
Follow Preen on Facebook, Instagram, Twitter, TikTok, YouTube, and Viber