The pandemic has changed a lot in our lives—almost everything is online now, including dating. Since we're encouraged to stay home, gone are the days when we would meet new people by bumping into them at a cafe or a bar. Now it's often a swipe left or swipe right kind of situation as many more users turn to dating apps in search of someone to connect with—because, let's face it, even a pandemic can't stop the search for love. 
Case in point: Bumble video calls increased by 70 percent from March to May 2020, according to Fortune.
When it comes to cishet relationships and dating, it's usually men who are expected to make the first move. But hey, it's 2021, gender norms are so outdated. Who says women can't be the one to make the first move? 
Yeah, okay, making the first move can be pretty intimidating, which is totally understandable. Plus, people can sometimes get stuck between "If it's meant to be, then it will happen" and "Seize the opportunity before it slips away." But are you really willing to just wait for someone to sweep you off your feet? Or are you willing to take that leap of faith and make the first move?

If you're nervous about making the first move, there's a dating app that can help ease you into it. Bumble works just like other dating apps, but here's the catch: Unlike other dating apps, women on Bumble decide who starts the conversation. Yup, that's right—men can't initiate conversations on Bumble, so you're in control of the connections you make. Of course, Bumble isn't just for straight relationships—for wlw and mlm relationships, either of you are free to shoot your shot within 24 hours of matching. 
Bumble is a virtual safe space for women to find partners because they don't tolerate hate speech, misogyny, and bullying. It empowers women because it encourages us to challenge the norms of online dating and make the first move.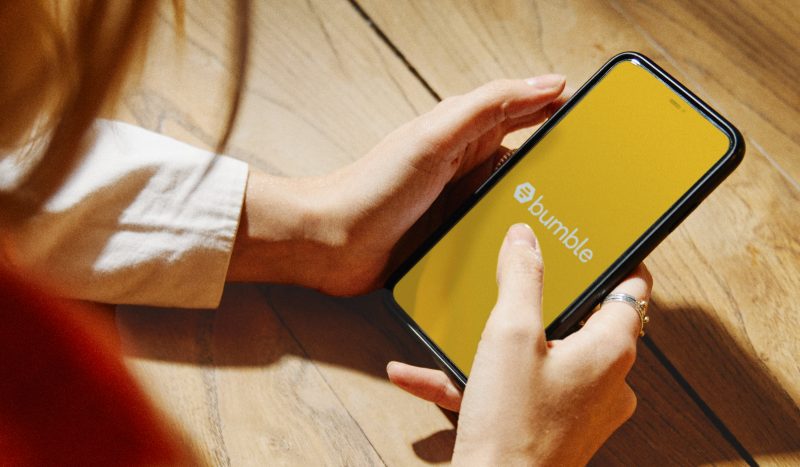 Want to try out Bumble? Here's a crash course on how to use the app. 
First you have to make a profile. Don't worry, it's a pretty smooth process—if you get stuck, the app has profile prompts that provide guide questions to help you fill it out. 
Next up is writing your bio. It can be pretty tricky to tell a lot about yourself in 300 characters or less, but this is the part where you give others an idea of who you are, so it's important. You can also use profile badges for info that you couldn't fit into the word limit. If you're experiencing writer's block with your bio, try asking a trusted friend to write it for you. Sometimes it can be hard to see our own good qualities but our friends see us for who we are, so they can help make a great bio that will bring out your best features.
And of course, your profile won't be complete without photos of yourself. Here's a tip: You might get higher matches if you use three to six profile photos. Switch things up and show them your beautiful self, beshie! Just make sure your photos follow Bumble's guidelines, though. 
If Bumble is your first try at using a dating app, don't worry. The app's features ensure user safety. With a photo verification feature, users can verify profile photos in real time to ensure that who they're talking to is real. The app also comes with a private detector that automatically blurs any inappropriate photos sent your way. It warns you about the photo before you open it so you can decide if you want to see it, block it, or report it.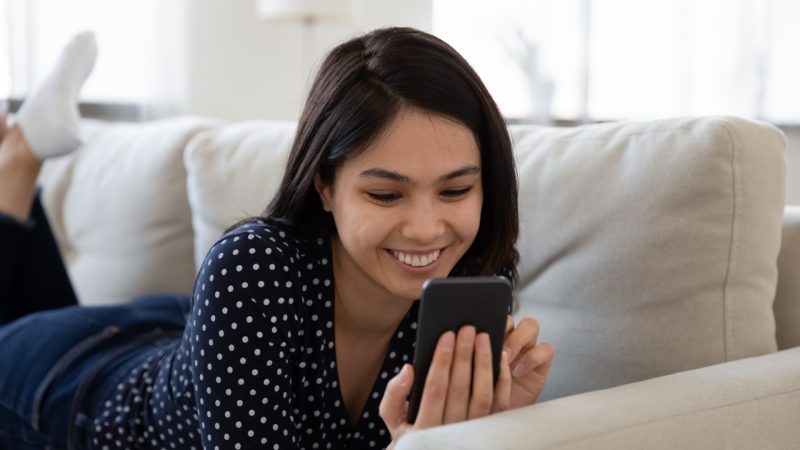 If you're looking for love during the pandemic, Bumble is your BFF because it helps you form connections with others without having to leave home. Your connections won't be limited to just chat boxes: Bumble supports video and voice calls so you can go on virtual dates and see your date face-to-face. 
Bumble's key feature of giving women the power to make the first move is significant because not only can it promote gender equality but it can also change the behaviors associated with online dating itself. 
Women can be more straightforward and confident without being judged or stigmatized. Not to mention, more relationships could possibly blossom from such an environment. If confidence can be an attractive quality in men, why can't it look good on women too? 
For so long, women have been expected to sit and wait for someone to make a move, but what if you're actually missing out on something by just waiting for love to fall into your lap? Meeting The One™ could be one first move away.
Go make the first move, beshie! You've got this. *wink*
Want to start making connections on Bumble? You can download the app for free on the App Store or Google Play Store. You can also use Bumble on your browser at bumble.com."
Photos courtesy of Bumble
Follow Preen on Facebook, Instagram, Twitter, TikTok, YouTube, and Viber