Last week, we attended an early Noche Buena celebration. It wasn't just any Noche Buena celebration, however—it was a party by Netflix. 
Because of that, the party had its own special guest: Santa Claus! Well, not exactly. Instead, it was Judy Ann Santos, hereafter known as Judy Ann Santa. And because she's our Santa, she gave us a few gifts.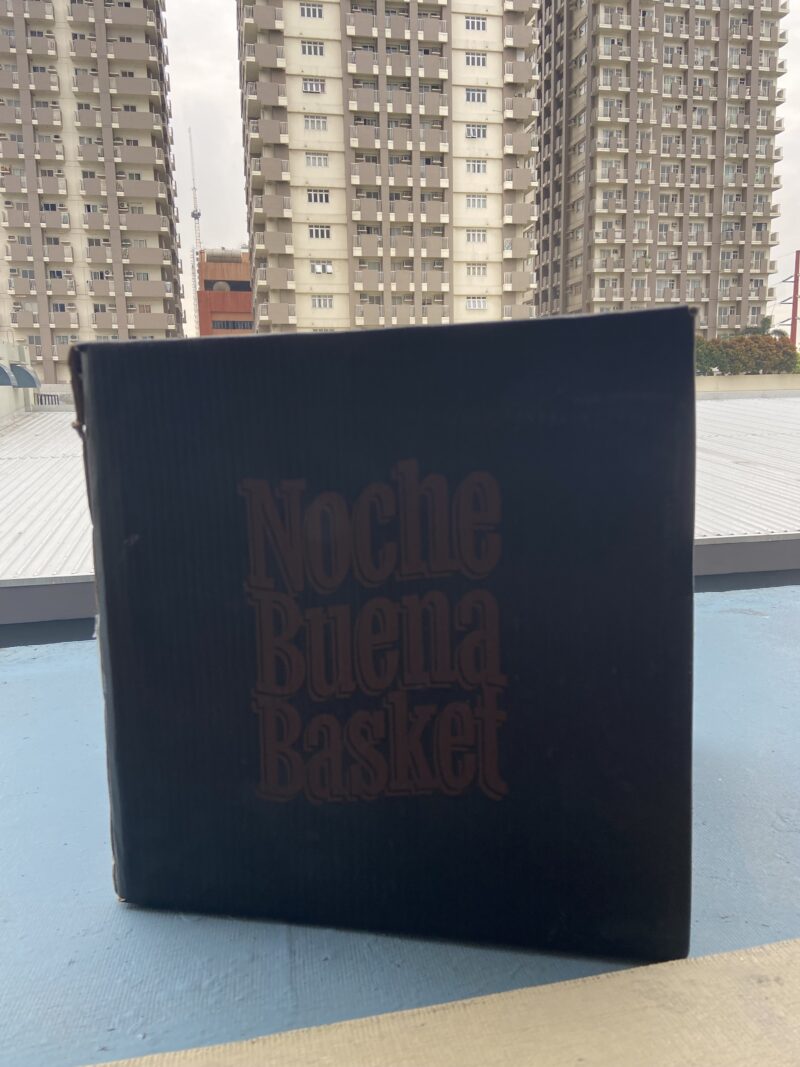 We got this mysterious package. Upon opening it, it turned out to be a "Money Heist"-themed Christmas basket.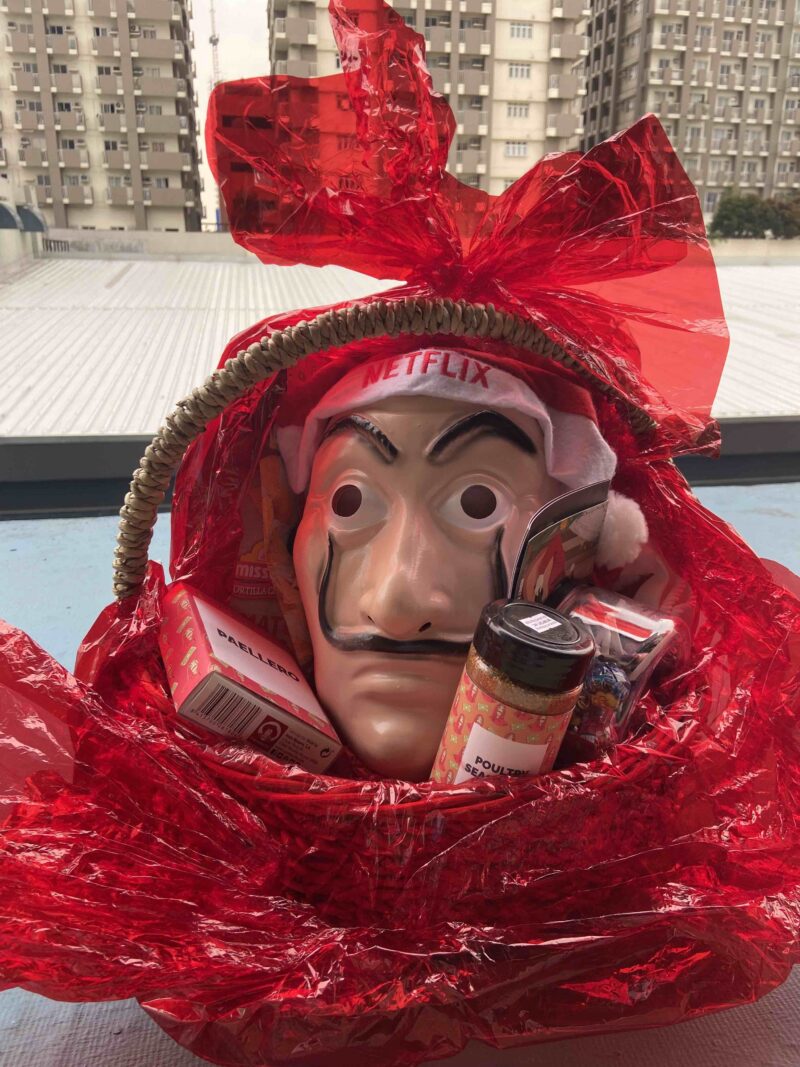 We're ready to stage a heist in Spain now.
If that sort of thing tickles your fancy, you can get your own themed Christmas basket, too. On the Netflix Noche Buena site, you can register to get one basket. There are six baskets in all: the "Squid Games" Gganbu basket, the "Emily in Paris" I Louvre basket, the "Trese" Bentesingko basket, the "My Amanda" Merry Christmas (as a friend) basket, the "Money Heist" Bili Ciao basket (which is what we got!), and the "Red Notice" Most Wanted basket. You have to be quick, though: There are only 150 basket slots open per day from 1 p.m. to 6 p.m., and you can only get the baskets on certain days. For example, today I'm gunning for the "My Amanda" basket.
The baskets also contain different items. The "Emily in Paris" basket has a French press and a bottle of moscato, while the "Red Notice" basket contains a bibingka mix and a bottle of gin. 
Now, aside from the Christmas baskets, the early Noche Buena party also had a few games and announcements. I failed all the games, so here's my fave announcement: "JoJo's Bizarre Adventure: Stone Ocean" is on Netflix now! "Centaurworld" season two is coming on Dec. 7! "Emily in Paris" season two is coming on Dec. 22.
I'm v much looking forward to spending my actual Noche Buena inside, streaming a bunch of new shows.
Photo by Eugene Zhyvchik on Unsplash
Follow Preen on Facebook, Instagram, Twitter, TikTok, YouTube, and Viber