Access to HIV prevention and treatment services in the Philippines has taken a huge hit during the pandemic. The Joint United Nations Programme on HIV/AIDS (UNAIDS) states that our government figures in 2020 show that HIV testing decreased by 61% and enrollment in HIV care reduced by 28%. Community-based non-profit organization LoveYourself, Inc. hopes to change that by expanding its HIV-related services in time for World AIDS Day 2021.
On Nov. 24, LoveYourself announced the launch of seven new community centers and clinics on top of its six existing centers: Anglo in Mandaluyong, Welcome in Manila, Victoria in Pasay, Lily in Parañaque, Hero in Bacoor, and White House in Cebu. Not unlike its six existing community centers, these hubs offer services such as free HIV testing and counseling. 
Additional community centers include Athena by LoveYourself in North Caloocan and Bagani by LoveYourself in Bacolod City. Its premium HIV care clinics, Luxecare Starmall EDSA-Shaw and Luxecare Alabang, are also now operational. By 2022, the organization is expecting to launch its community center in Baguio and another for the Home for the Golden Gays.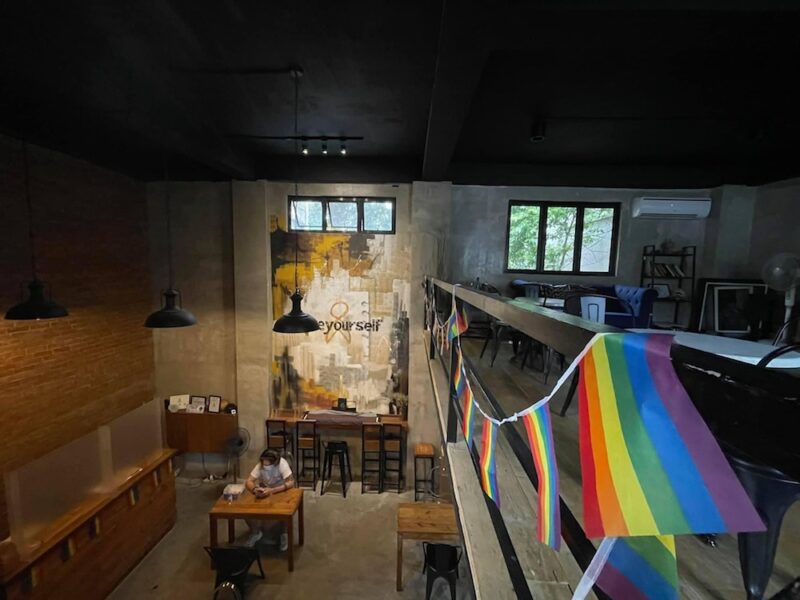 Apart from HIV-related services, LoveYourself's trans health-focused centers Victoria and Lily offer free hormone management, and pre-GAS (gender-affirming surgery) assessment and counseling as well. Each center also serves as co-working spaces with free coffee and promises a non-discriminatory staff.
While minors age 15 and below may need to bring an adult guardian for consent, everyone is still welcome to book appointments for in-person visits, virtual consultations, and even medicine refills. You can also check its comprehensive list of HIV treatment providers in the Philippines.
Other adaptive measures by LoveYourself under the pandemic are its #SafetyVax program and its mobile clinic project called acXess by LoveYourself. 
In order to promote HIV awareness and prevention, it is also inviting the public to attend its "Under My Skin" collaboration with the Philippine Educational Theater Association (PETA), the third Ripple Awards and the Love Gala Online.
View this post on Instagram
PETA's "Under My Skin Online" is writer Rody Vera and director Melvin Lee's one-act play about real-life experiences of Filipinos living with HIV.  Tickets are available for its virtual screenings held from Nov. 30 to Dec. 5.
On the other hand, the Love Gala and Ripple Awards, which both celebrate the outstanding movers in the local HIV community and is held in support of the HIV cause, will be streamed live at 5 p.m. on LoveYourself's Facebook page today, Dec. 1. Don't miss it!
Photo courtesy of LoveYourself, Inc.
Follow Preen on Facebook, Instagram, Twitter, TikTok, YouTube, and Viber