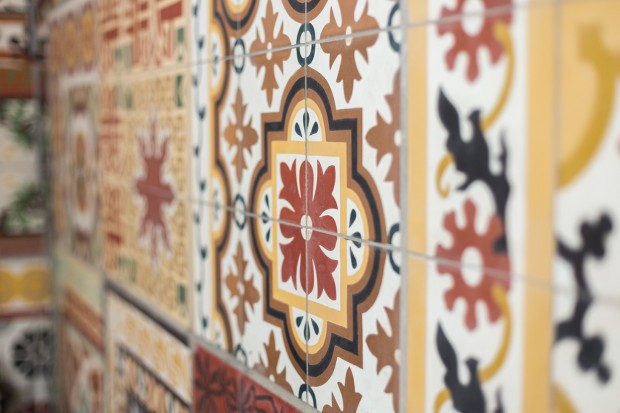 Not everybody's taking the easy way out.
Look at Machuca Baldozas, a 100-year-old tile business that still relies on traditional methods of cement tile-making and old-fashioned, meticulous techniques. And it looks like they're doing better than ever with it.
Remember those green geometrical tiles at Wildflour Café that you unintentionally took a #
shoefie with? How about those baroque patterns in Antonio's Tagaytay? Yes? Well, those are Machuca's works.
T
he Machuca family has kept the tile-making business for more than a century, beginning with Jose Machuca y
 Romeo of Spain, or Don Jose as they call him, to the fourth and current
 generation Machucas Jaime and Luisito, who are now handling the business.
Luisito Jr. is an architect by profession and is in the middle of making new designs, while Jaime just graduated from college, but isn't afraid to take on the family biz.
Not only does the business get passed on, but the drive to run it also continues. "I wasn't forced to [join the family business]. I really wanted it," tells Jaime. The son clearly takes after his parents. "Whenever I see papers, magazines, newspapers, [I say,] 'Ay, Machuca!' I cut it out, and then I put it in the photograph album," admits their mother Elvira "Vivian" Machuca, referring to how they stay persistent in finding inspiration at all times.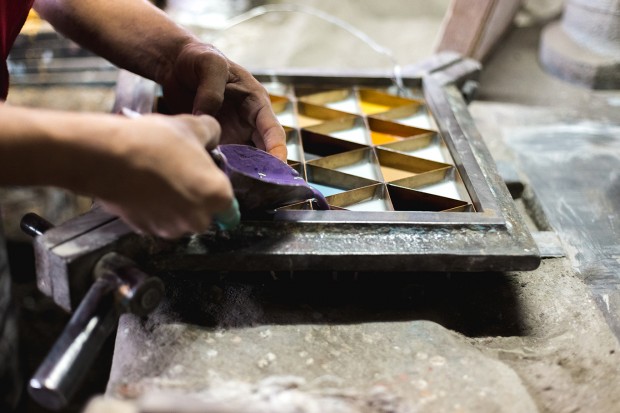 No machinery runs in the Machuca factory and yet

the orders are still coming by the dozens. The tiles are being shipped out by the thousands, and the tile makers are still pressing their palms on fine sand, clocking in those regular hours.
It's one slow process that makes room for both meticulousness and human mistakes. A certain level of care accompanies each finished tile. A worker can produce 100 tiles a day, and if he makes a mistake, it leads to a rejected tile that can stunt the daily grind. 
The Machuca tile has made its way to residential and corporate floors locally and abroad. Through it all, the family keeps their heads low with one goal in mind: to make the best damn tiles you've ever seen in your life.
Photos by Jilson Seckler Tiu 
Source: Lex Celera for
Southern Living, "The Making of Machuca," August 2015.