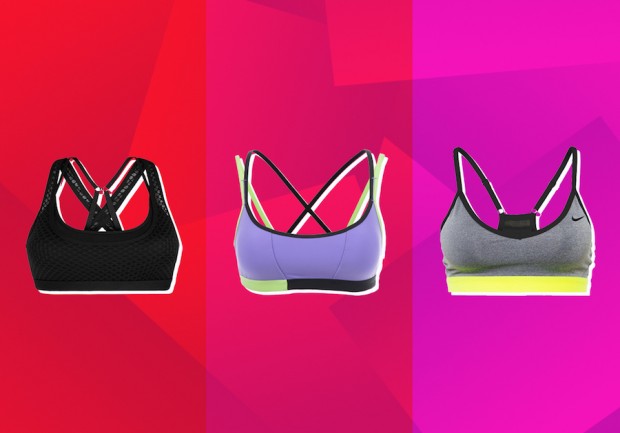 This August, #PreenFitSpo stories run around the topic of fitness, while striding in related matters of athleisure, pop culture, and romantic relationships.
If you thought looking for the right pair of trainers was tough, wait till you look for the right bra top! I find it more challenging because it is not only tough to get the right fit—it is even tougher to get out of them!
Once again, we have to start with the type of activity you want to do. Low-impact activities include walking, yoga, Pilates, weight training, Crossfit, and cycling. Medium to high-impact exercises include running, circuit training, Bootcamp, high intensity interval training, dance, aerobics, and boxing.
When choosing the right sports bra, here are a couple of things to keep in mind:
#1 Cup size
Knowing the right cup size is very important. You don't want to squish your girls, nor do you want to have uni-boobs. The top should have enough support, but should not press them down that you actually lose their natural silhouette. When it comes to padding, I personally make sure that they are removable because I don't like wearing the extra padding.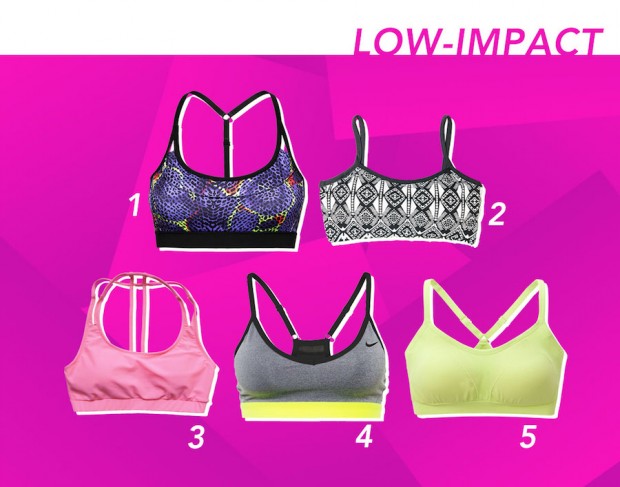 #2 Types of straps
You choose the straps based on the type of activity you wish to engage in. If you are doing low-impact exercises, there are many types of sports bras to choose from. It doesn't matter if you like the thin elastic straps, cage-strap designs, or wider straps. Your girls are all in good hands.
If you are into high-impact activities, it would be wise to look for bra tops that have wider straps and bands for support. However, I don't like straps that fasten at the back because the hooks are not only uncomfortable when you lie on your back (say, you choose to wear this in the gym and do your stretches), they also look unsightly to me.
#3 Band for support
The band of the bra determines the type of support you will get. The wider band gives more support than a thinner band. Bra tops with racer backs are always a good choice.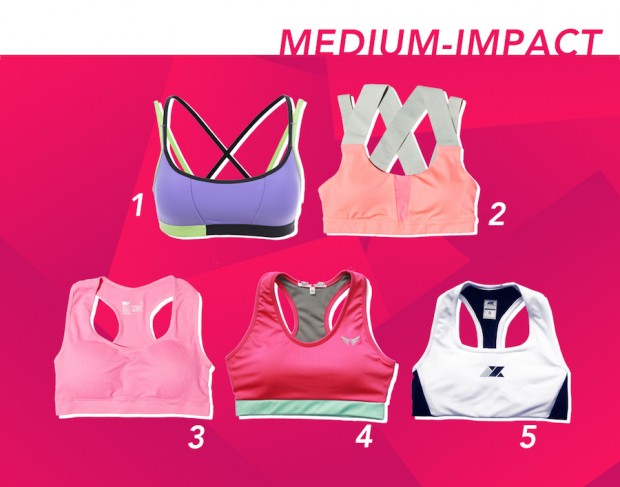 #4 Fabric with sweat-wicking properties
The fabric, on the other hand, is also very important. No one wants a fabric that sticks to your skin when it gets wet. Thus, you look for that wicking property.
When buying online, if I know my size and the brand is quite reputable, I don't mind. However, take note of the type of fabric used. Not all fabrics that have Spandex or Lycra have the wicking property that we discussed above. Likewise, it does not guarantee either that the fabric is fit for performance.
#5 Stitching
If you are into running, check the edging stitches because your skin will surely chafe when you do long distance. Other things to look out for are puckering and uneven stitching.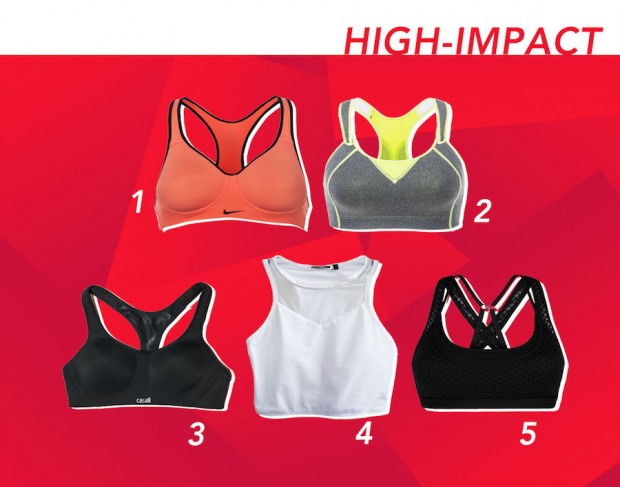 #6 Hardware
Be mindful of decorative metal hardware that may come into contact with your skin to avoid rashes or possible allergies.
#7 Design
Bra tops come in a variety of designs and they all look pretty until you get to try them on. I personally prefer sporty ones to boho/resort designs. But at the same time, I know my body type and some designs just don't work for me. Therefore, know what works and what doesn't.
Ruby Gan is a fitness enthusiast who is a three-time double-gold medalist in the Powerlifting Association of the Philippines championships and a three-time silver medalist in the Asian Bench Press Championship. She has completed nine full marathons, one ultra marathon, and countless half marathons. She is the founder of the first Kickass Manila Sports and Fitness Expo, which kicks off this Aug. 8.
A self-professed shoe-aholic who loves her heels and sneakers equally, she is also the co-owner of fashion boutique Myth.
Art by Dorothy Guya
Additional photos courtesy of Nico Nuyda