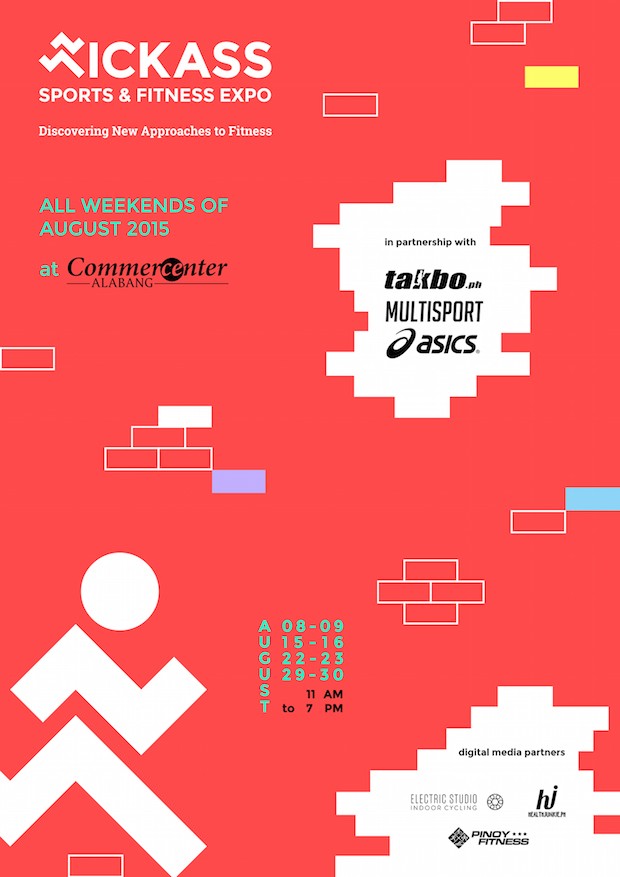 This August, #PreenFitSpo stories run around the topic of fitness, while striding in related matters of athleisure, pop culture, and romantic relationships.
If you've allowed your yearly resolutions to get fit fall by the wayside (yet again), we've found something that may break you out of your slump.
Inspired by a sports expo she attended abroad in 2013, fitness enthusiast and Myth fashion retailer Ruby Gan, together with Takbo.ph's Queenie Gavan, decided to put up the first ever Kickass Manila 2015 Sports & Fitness Expo. Beyond offering a well-curated mix of products, Ruby and Queenie put together a host of pros to share their knowledge, skills, and passion through classes and talks.
Some of the free talks include "Pre/Post-Workout Nutrition" by nutritionist and dietician Fia Batua, "Race Fuelling and Hydration" by triathlon coach Andy Leuterio, and "Modern Myths & Latest Developments in Fitness & Weight Control" by fitness and weight management coach Mitch Felipe.
For those interested in trying out new physical activities, Kickass Manila will be hosting different classes, such as Trail and Ultra Running, Bootcamp, Toning + Cardio Dance, and High Intensity Interval Training, along with various types of yoga. The first ever PiYo (Pilates + Yoga) class will also be held at the expo, which will also be led by Mitch Felipe. Not to be confused with Yogalates, she explains that it PiYo is "a music-driven workout, [that's still] very athletic. It will improve your flexibility, strength, and endurance. During the workout, you will really feel your heart rate go up, so you will burn more calories during and after the workout."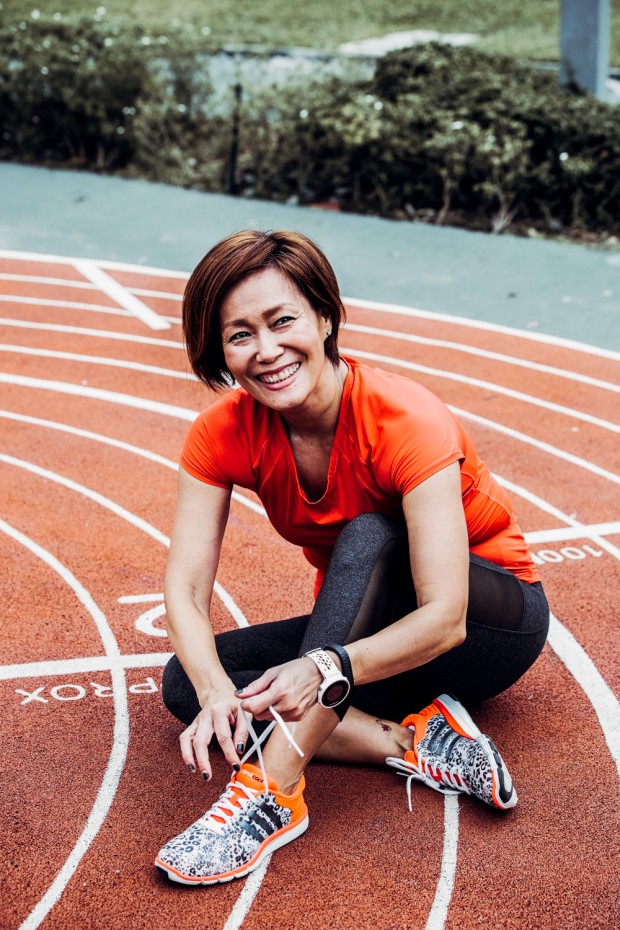 MultiSport magazine will also hold their Camp 101 on Aug. 15 to 16 where they will hold coaching sessions on outdoor cycling and running.
The culmination of all the activities for Kickass Manila is the Goldsprint Cycle Challenge, which will be held on Aug. 30. If you've ever wanted to try an indoor cycling class, like the famous Soul Cycle in the US, this might be your chance. "It's sprinting, but on stationary bikes," Ruby says. "There will be a meter, which will indicate who is cycling the fastest."
Only two weeks after opening the classes for registration last month, many of the classes began to fill up, but Ruby and Queenie still encourage everybody to arrive 30 minutes before each class, in case a slot becomes available. Apart from the free talks and classes, several merchants will be introducing some of their new items at the expo. "Planet Sports will bring in their Fit Print to determine the right pressure on your feet to help the runners. Life Fitness will bring in the no-impact runners. And there are other new brands that are coming in also," Ruby says.
"I hope this is the first [Kickass expo] because fitness is always evolving—it wasn't what it was so many years back," she observes. "We want to keep [people] updated and inform [them] of all the developments in fitness, merchandise, sports, and technology. It's a lifestyle, and that's what we want."
Kickass Manila will begin this Saturday, Aug. 8, at Commercenter Alabang. It will run on all weekends of August. Registration is free. To see the complete schedule, visit Takbo.ph. For more information, visit their Facebook page.
Commercenter Alabang. Commercenter Avenue corner Filinvest Alabang and East Asia Drive, Filinvest Avenue, Alabang, Muntinlupa City.
Additional photos courtesy of Pia Puno for MultiSport