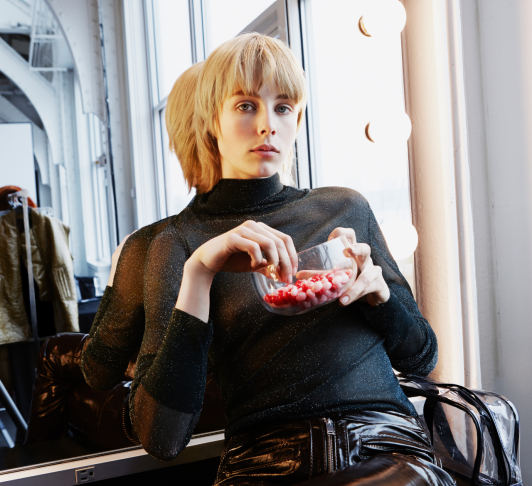 H&M Philippines opened their sixth store yesterday, Aug. 6, in SM Fairview. Despite launching first in the Philippines back in October 2014, the brand's ultimate fanatics still do the craziest things: falling in line at 3 a.m. the day before the actual day of the opening.
Ricka Pumelod, a 20-year old student who was the very first in line, camped in front of SM Fairview with two of her best friends as early as Aug. 5 at exactly three in the morning. When asked why she decided to do so she said, "We had nothing else to do." But her two friends had other intentions in mind. It was actually Ricka's birthday month, and they wanted her to be the first in line to win the P5,000 H&M gift card.Good people don't home empty-handed. Ricka's friends ended up receiving P2,500 gift cards each.
This just goes to show that even though H&M has only been in the country for less than a year the mega fast fashion brand's impact on the Philippine market is astounding, urging them to reach the northern part of the capital region. "We are thrilled to be the next fashion destination in the northern part of Manila. After the success of our first five stores in the city, we are excited to cater to even more fashion-conscious customers with the opening of our sixth store in Fairview," shares Fredrik Famm, H&M's country manager for South East Asia.
The SM Fairview branch is also a full 2,400-sq. m. concept store, carrying ladieswear, menswear, kids, and home, similar with the other stores in Manila (SM Mega Fashion Hall, SM Makati, SM North EDSA, Robinson's Magnolia, and Robinson's Ermita).
H&M Showroom Manager Nikki Verzo says that further expansion especially in the Visayas region, specifically in Cebu, will come very soon.
The next crazy fan antic we might witness could be at the launch of the H&M x Balmain collaboration hitting the stores later on this year.
Photo courtesy of H&M