While most were in jittery anticipation of Taylor Swift's new music vid "Bad Blood" at the Billboard Music Awards, Balmain's Olivier Rousteing quietly made an unexpected blow of an announcement: H&M x Balmain is happening this fall!
Olivier, the house's designer, trotted the red carpet with Kendall Jenner and Jordan Dunn in tow. While it was obvious that the two muses were wearing head-to-toe Balmain (you can see that signature from afar), no one was to know that these looks were, in fact, a preview of the to-be-released collection with Swedish brand H&M.
That's how to make a grand entrance. He said then and there at the red carpet that Balmain is officially the 11th designer collaboration—it's the start of the second decade, guys.
We looked to Twitter for verification and yep, it's happening. Come November 5th, we get to see Olivier's signature beadwork and pattern play the fast fashion way.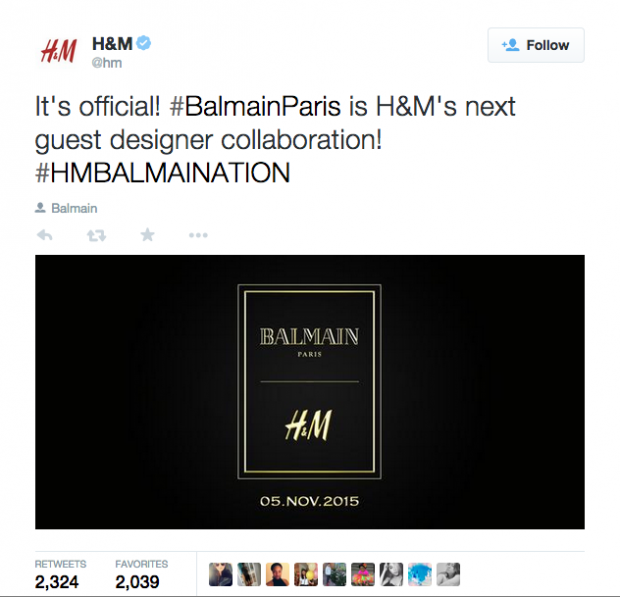 The most recent Alexander Wang collaboration was announced at Coachella and this year's was at the Billboard Music Awards. One thing we are taking away with this is that H&M is never out of surprises.