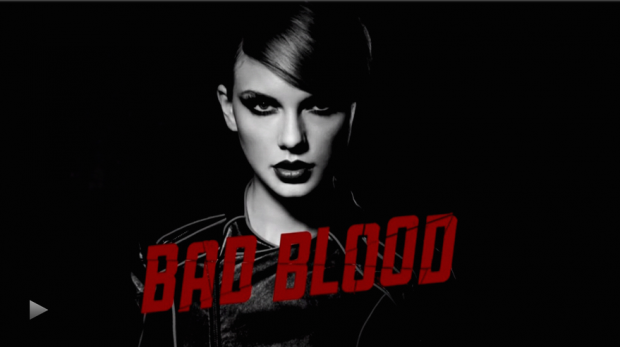 If there's any team we'd willingly play for other than #TeamPreenPH, it would be #TeamT-Swift.
Just this morning, Taytay premiered the music video for her song "Bad Blood" featuring rapper Kendrick Lamar at the 2015 Billboard Music Awards.
In it, she cast  a few members of her famous crew, namely Selena Gomez, Lena Dunham, Ellie Goulding, Karlie Kloss, Cara Delevingne, Gigi Hadid, Lily Aldrige, Martha Hunt, Hayley Williams, Serayah, Hailee Steinfeld, and Zendaya. Other members we were surprised to know were part of #TeamT-Swift? Jessica Alba, Cindy Crawford, Ellen Pompeo, and Mariska Hargitay!
Noticeably absent from the roster are Taylor's infamous frenemy Katy Perry, who the song is rumored to be inspired by, and actress Elizabeth Olsen, whose awkwardness reportedly "blew" her chance to be part of the celebrity posse.
In the weeks leading up to it, Taylor dropped a series of Quentin Tarantino-inspired faux movie posters featuring her friends sporting badass nicknames, which they all chose themselves. Taylor, of course, being the slightly crazy cat lady she is, dubbed herself Catastrophe. Lena Dunham is Lucky Fiori, Selena Gomez is Arsyn, Cara Delevinge is Mother Chucker, Karlie Kloss is Knockout, and Gigi Hadid is Slay-Z.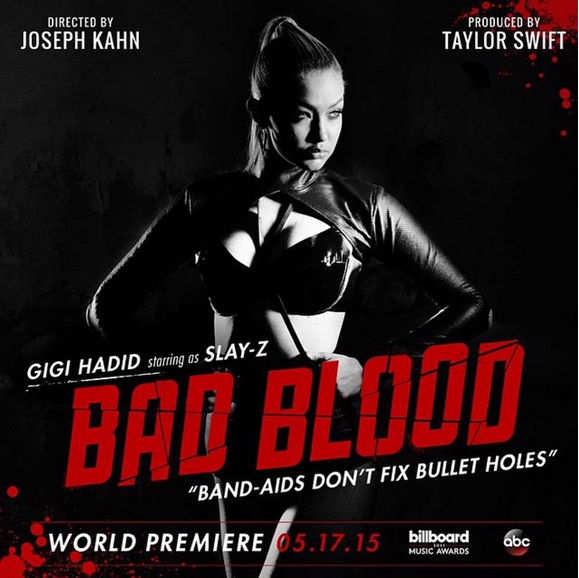 Of course, the Taylor Swift hype machine wouldn't be complete without at least one cutesy factor: She had a custom emoji of a Band-Aid covering a gunshot wound (trust us, it's cute, not macabre!) for Twitter that automatically pops up every time someone uses the hashtag #BadBloodMusicVideo. The emoji is in reference to a line in the song that goes, "Band-Aids don't fix bullet holes."
But enough with the cryptic lyrics! Just watch the star-studded video below, which spread all over the Internet faster than you can say, "cameo!"