This August, #PreenFitSpo stories run around the topic of fitness, while striding in related matters of athleisure, pop culture, and romantic relationships.
Shopping on Instagram is almost like sifting through a thrift store—you really have to dig through several accounts to find some real gems. Here are five you'll want to add to your feed—and your Khloe Kardashian-worthy fitness closet.
#1 Alcis Athletica
@alcis_athletica
Established in 2015 by partners Bam Castillo and Ken Litonjua, Alcis Athletica was created to reflect the couple's gradually active lifestyle shift. The result is a women's sportswear line of classic basics that are affordable and stylish. For a relatively new brand, their product line is extensive, ranging from sports bras to tank tops, shorts to jogger pants and muscle tees to hoodies, along with accessories like armbands, belt bags, and shoelaces.
For orders, visit their Facebook page.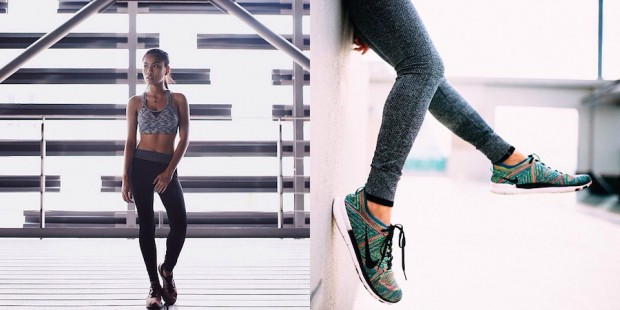 #2 Blackbough
@blackboughsweat
Though they started out as a swimwear brand, Blackbough recently introduced their sportswear line called Blackbough Sweat. Designed for their beach-loving customers, their activewear is meant to complement the high-intensity workouts that are presumably required to achieve that bikini body. Their line carries sports bras, shorts, and leggings—any of which can be worn from the gym to a casual brunch out with friends. Well, okay, maybe put something over the sports bra.
Available on their website.
#3 Eskina
@eskinaph
Created specifically for dance, yoga, and pole dancing, Eskina apparel features a wide range of trendy activewear in fun, colorful prints. The line is comprised of sports bras, stretchy pole dancing shorts, and baggy harem sweats.
Available on their website.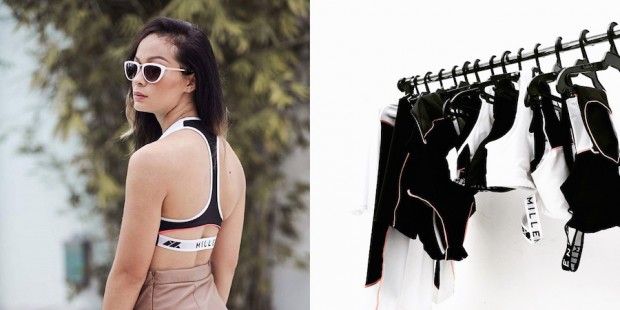 #4 MillennX
@millennx
The brainchild of fashion designer GJ Coher, what sets MillennX apart from other sports apparel brands is their clean, bold aesthetic. Instead of prints and patterns, they stick to '90s-style graphic logos, and a mostly monochrome palette. The line covers swimsuits, both one-piece and two-piece, sports bras, cycling shorts, running shorts, and leggings.
For orders, e-mail [email protected].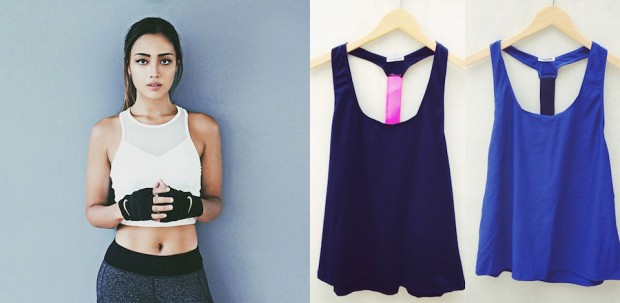 #5 Perfect Form
@_perfectform
To put it simply, activewear by Perfect Form is likely to be what the hot chick in class sports. Their current collection is comprised of loose racerback tops, yoga pants, and eye-catching sports bras. And while the designs would look at home in any high-end yoga boutique, the prices are surprisingly reasonable, ranging from P780 to P950.
Available on their website.
Collages by Dorothy Guya