After a teaser starring only Brad Pitt, the trailer for action thriller "Bullet Train" was just released on March 2. An adaptation of the book of the same name by Japanese mystery writer Kotaro Isaka, the movie is an ensemble film about a bunch of assassins riding a bullet train from Tokyo to Morioka to collect a single briefcase. 
Based on the visuals from the trailer, it's going to be a colorful and grimy affair—very pretty and sleazy. Not surprising given that it's by the same team behind "Atomic Blonde," "John Wick," and "Deadpool 2," with David Leitch as the director and Jonathan Sela as the cinematographer. 
You read the title, you're not here for the premise. Many of Twitter's favorite white boys are playing an assassin in the flick. There's Pitt playing an unlucky assassin known as Ladybug. Logan Lerman is making his big return to movies here—and anyone who's been a teen girl on the internet in the 2010s knows Lerman as the cute white boy, the white boy of the month before White Boy of the Month™️, before the concept fully crystallized on Twitter. I can't tell if he's an assassin on here or not, but he does interact with assassins Tangerine and Lemon and he has a few face stats, so. (Also it looks like he dies? Sad if true.)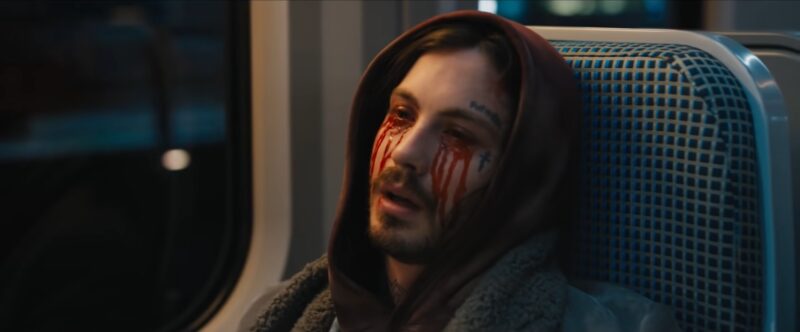 Aaron Taylor-Johnson, like Lerman before him, is also on here. He's playing one-half of the Tangerine and Lemon assassin duo, with him as Tangerine and Brian Tyree Henry as Lemon. He's sporting a '70s porn stache and a pinstripe suit, while Henry has a frosted afro. They're both wearing hoops—Taylor-Johnson's silver, Henry's gold—so yeah, husbands.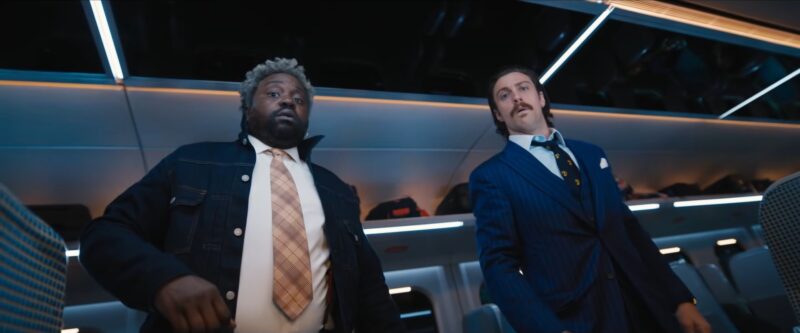 Here's a wild card: Bad Bunny is on here, too, as a very knife-happy and mad assassin. Others on the assassin squad are Joey King as Prince, a stylish and philosophical teenage assassin (she's styled a lot like Margo Tenenbaum), Zazie Beetz wearing a cute blonde wig as Hornet, and Andrew Koji with a fuzzy beard as Kimura (if the movie follows the books, unlike the other assassins, he's here on a personal mission to exact revenge on King). Karen Fukuhara is on board as a train attendant who's really just doing her job. We stan.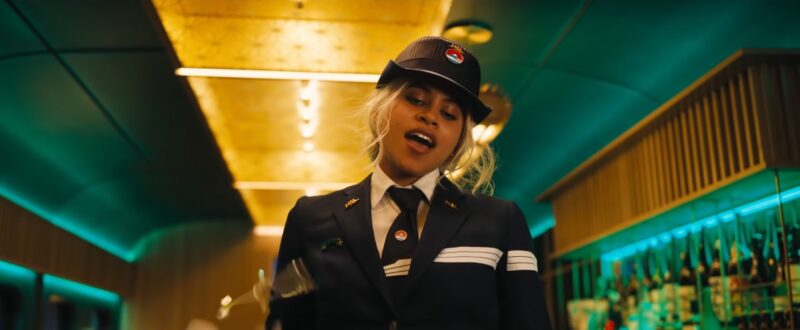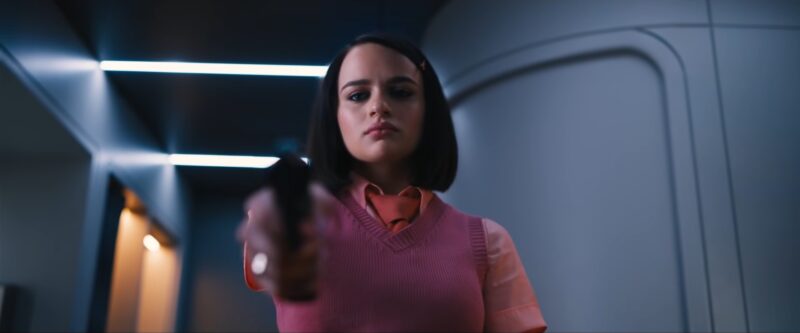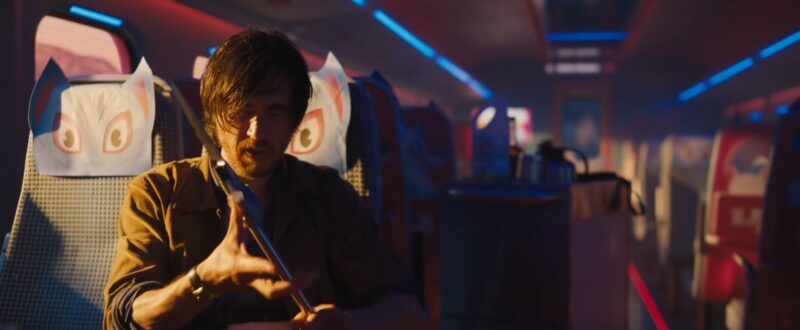 Rounding out the cast are Sandra Bullock as Ladybug's handler Maria Beetle, Hiroyuki Sanada, Masi Oka, Michael Shannon, Pasha D. Lychnikoff, and Miraj Grbić.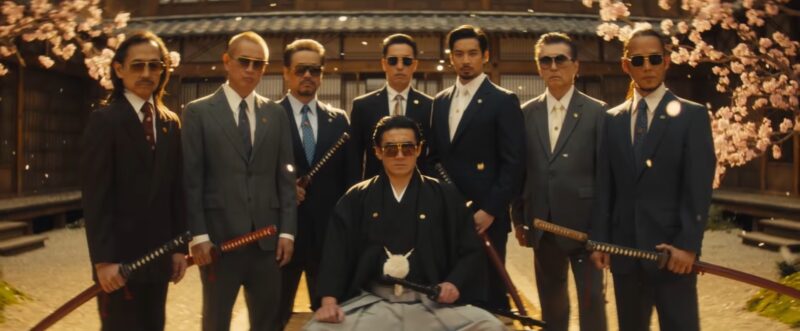 While we're happy to see our favorite actors getting booked, we can't also shake away the feeling that the casting is a bit too "Ghost in the Shell"-y. The book is originally in Japanese with many canonically Japanese characters. Ladybug's real name in the book is Nanao, while Prince's is Satoshi. Sure, there are Japanese actors in the cast: Koji, Sanada, Oka, and Fukuhara. Still, the fact that only four of the 15-person cast are Japanese—and one of them plays a train attendant and most of the others are yakuza members—is a little disconcerting. It's more than a bit weird that the non-whitewashed roles are stereotypes!
Catch your Tumblr white boy faves in theaters this July.
Photo screengrabbed from the trailer
Follow Preen on Facebook, Instagram, Twitter, TikTok, YouTube, and Viber