Statistics show that the Philippines has seen an all-time low in formal marriages for the last 50 years under lockdown. Many Filipinos in their 20s and 30s like myself have been struggling to see the appeal in getting married. Then again, maybe one of the biggest factors is how gay marriages and civil unions are still not legal in the country despite its changing demographic.
I've spent my youth feeling slightly hostile towards the idea of marriage but I've since warmed up to the idea. To make sense of this change in feelings, I spoke with one of my longtime best friends, 24-year-old project coordinator Pat. We've struggled similarly but Pat has since found herself a girlfriend, Andee, whom she has started calling her wife. What's a sweeter way to celebrate Women's Month than celebrating the love between two women?
As a kid, what were your thoughts on marriage? Did you see yourself as a future bride? I wasn't the type to play bahay-bahayan with my friends and my thoughts on marriage were vague. My mind mostly focused on having a career. 
I don't remember being particularly interested in marriage. Although I had this notion that I should be married at 27 to 29. I'm not sure where the idea came from—probably from my family. Graduate from college by 20, have savings by 25, then prepare for marriage. I think it's the same "plan" for people my age back then. It wasn't "I want to be married," but more like "I have to be married." We were more conservative back then, so marriage was just "naturally" part of anyone's plan and it was considered a milestone, if not an achievement.
Yeah. Marriage felt a bit like this thing that could take care of itself when you reached adulthood. But then, I grew wary of it as a teen. Did your opinion on marriage change as you were growing up? 
Yes and no. People in relationships don't have to be married to prove their love to the world. If not being married works better for their relationship, who am I to negate that? That has always been my belief. But yes in [terms of the type of person] I want to get married to.
"Now I get why they say it's every woman's dream to get married. Because I want to be with a woman too. Yes, it's a dream of mine to be married to my girlfriend."
When did you start identifying as gay? We weren't exactly straight in high school but we still talked about boys sometimes…with distress [laughs]. Was there ever a moment that made you feel certain about your sexuality?  
My sexuality has been a journey. Looking back, there was no exact point when I realized that I wasn't heterosexual. My first crush was a lesbian named Janine. My parents were worried that I would be a "tomboy" which I never actually disputed. My first kiss was with a girl, although I considered it platonic. I didn't care about labels. In high school, I started entertaining the idea of being with girls but I didn't identify as gay or queer yet. At that point, I thought, "I'm straight, but I'm not opposed to the possibility that I like girls, too."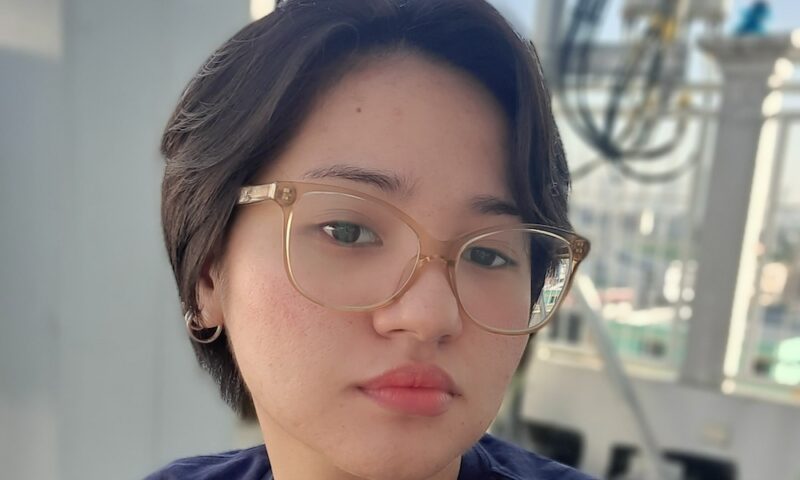 Then in college, people were more open. I thought I should be too. I started having crushes on girls. I identified as pansexual during freshman year. But I started identifying as bisexual since it seemed easier for people to understand. For years, I felt comfortable with being bi—until I didn't.
Towards the end of my last year in college, I knew that I've started liking girls more than boys. Bi didn't feel right, but technically I was still bi. I've since just called myself gay. I've struggled with not having a label for years, and in a way I still do. I kept telling friends and my partner that I don't like guys anymore. I feel like the closest label is lesbian, but I don't know if I really am one. What if this is just a very long phase? What if I turn out to be wrong and I end up disrespecting the lesbian community? I let people call me a lesbian, and I actually feel nice and warm and fuzzy when they do. So what's stopping me? Internalized lesbophobia? Even my friends say they can't picture me with a man. But I'm coming to terms with not having to label myself.
I relate so much. I'm also really wary of calling myself a lesbian but it just feels so right when I do. Pivoting back to marriage, did finding out that you were attracted to women instantaneously change your opinion on marriage?
Not right away. It was like this for me. I could get married to a guy. But I'd have to be so sure that I loved him and he loved me⁠—that he accepts all of me. I have to be 100% comfortable with him. It will take a very long time before I even consider marrying him. But if it's with a girl, I'll marry them right away [laughs]. 
When it dawned on me that I like women exclusively, it was a eureka moment for me. Now I get why they say it's every woman's dream to get married. Because I want to be with a woman too. Yes, it's a dream of mine to be married to my girlfriend (who is currently doing leatherwork as I answer these questions). I want to be a wife. I want to be her wife. I don't say this only because I want to get married, but because I want to be married to her. Ano ba yan kinilig ako [laughs]!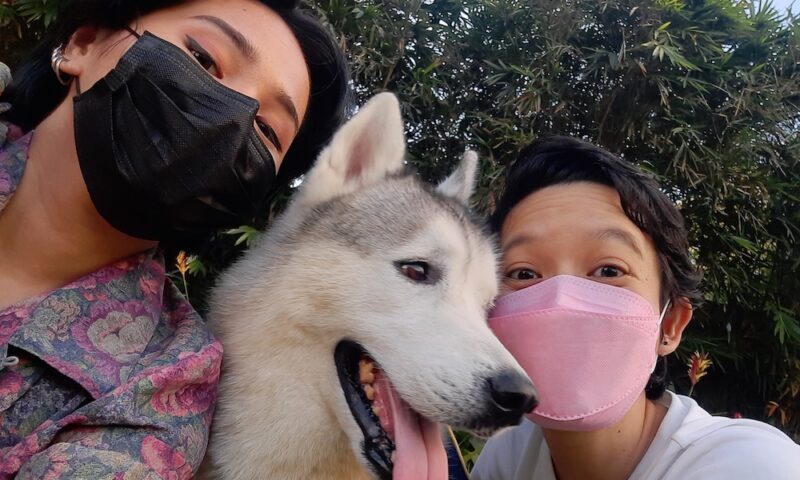 Grabe 'yon! Napa-sana all na lang ako. But I'm so happy for you both! I love the conviction. Is there a difference between being in a relationship with/being attracted to a woman as opposed to being in one with a man?
I was never comfortable with it. In my mind, there were so many hurdles to conquer to be in a relationship with a man. In a way, I felt icky liking a man. I suppose my physical insecurities contributed to that.
But being with a woman also takes work. I had to accept that I have to open up to my partner if I really want our relationship to work. My partner did a lot of convincing for me to say things that I've never told and shown anyone. After surpassing every barrier, I thought "Will she still like me? Will she still stay?" I think I'm past those questions. What I'm trying to say is that every relationship takes work. But for me, being with a woman was still so much easier because I am proud and happy being gay. There's no shame in me for liking a woman and being in a relationship with a woman.
Amen to that. The gays deserve to be proud of their relationships. It sucks but same-sex marriage isn't recognized in the Philippines yet. What does being called and calling your partner "wife" mean to you?
Oh, it means a LOT. Personally, it means that we are both committed to each other and that we plan to be together in the future. The first time I called her my wife, I was honestly so scared that it might overwhelm her. But she said that she's okay with it and she felt kilig. A few weeks later, she called me her wife too.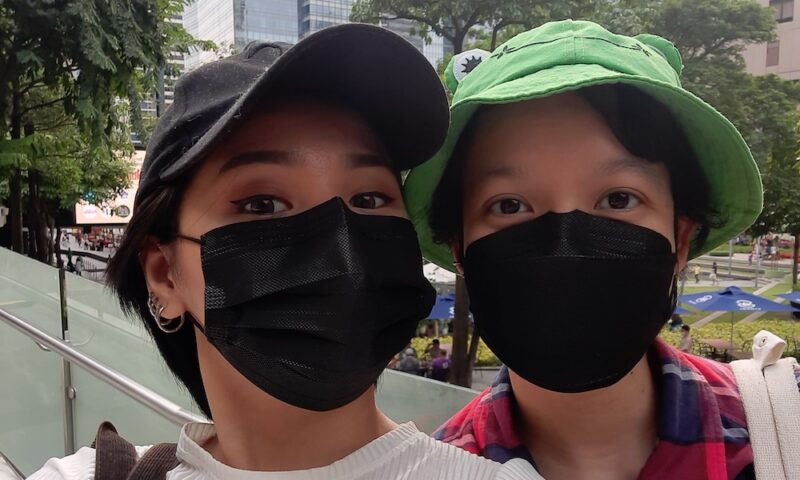 Hopefully, I'll be a bridesmaid or a flower gay at your wedding or commitment ceremony. Any words of advice for lovelorn gays like me who are either afraid of or struggling to find themselves in a long-term, committed relationship?
Oooh, that's a very hard question. I honestly think that I just got lucky. Finding a partner is already hard and finding a queer partner is even harder. And there's a pandemic on top of that. That's why I'm so happy my girlfriend and I had our first date literally two weeks before the lockdown.
I know it sounds cliche, but you really have to put yourself out there and take a risk. And during these times, you have to put in the extra effort. But also, don't force yourself to be in a relationship just because you want to be in one. If you don't really like the person, you'll just both be miserable. Or I don't know, maybe give the person you like a bunch of humanoid carrot postcard memes or a lecture about politics, and you'll end up having a lovely partner, too [laughs].
Art by Pammy Orlina
Follow Preen on Facebook, Instagram, Twitter, TikTok, YouTube, and Viber